Pepsi Awarded Carlisle Teacher
Image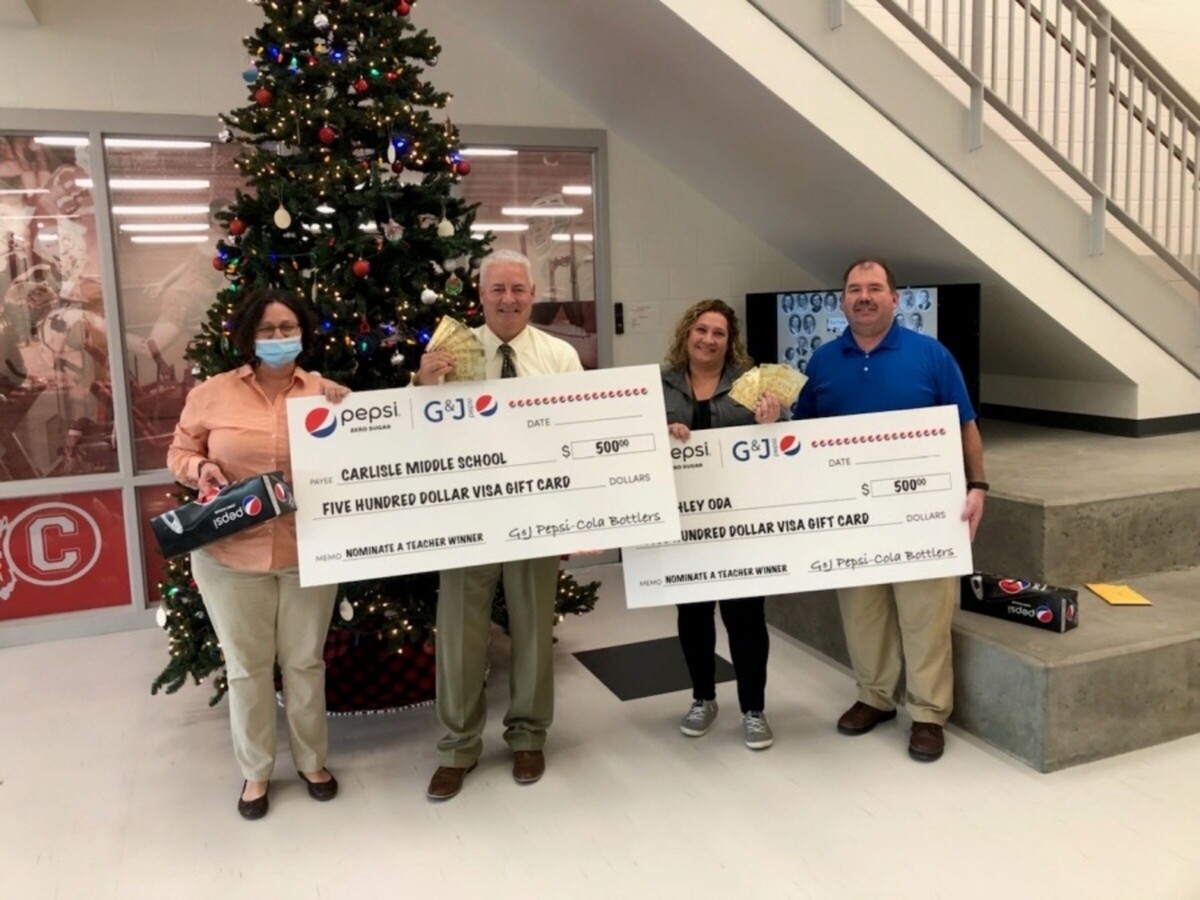 Carlisle, OH -- Carlisle Teacher Ashley Oda was chosen to receive  the Nominate a Teacher Award from Pepsi. Along with her personal award of $500 from Pepsi, Oda also earned Chamberlain Middle School a $500 gift from Pepsi.
Oda, who is a math teacher at Chamberlain, was drawn randomly from several regions throughout Pepsi's distribution centers of area schools.
Both Oda and CMS want to thank Pepsi and G&J Bottlers for their generous donation.
Pictured above the contributed photo from CMS is: (left to right) A Pepsi Rep, CMS Principal Danny Turner, Teacher Ashley Oda and another Pepsi Rep.