"Nation Night Out" Activities in Warren County Towns
Image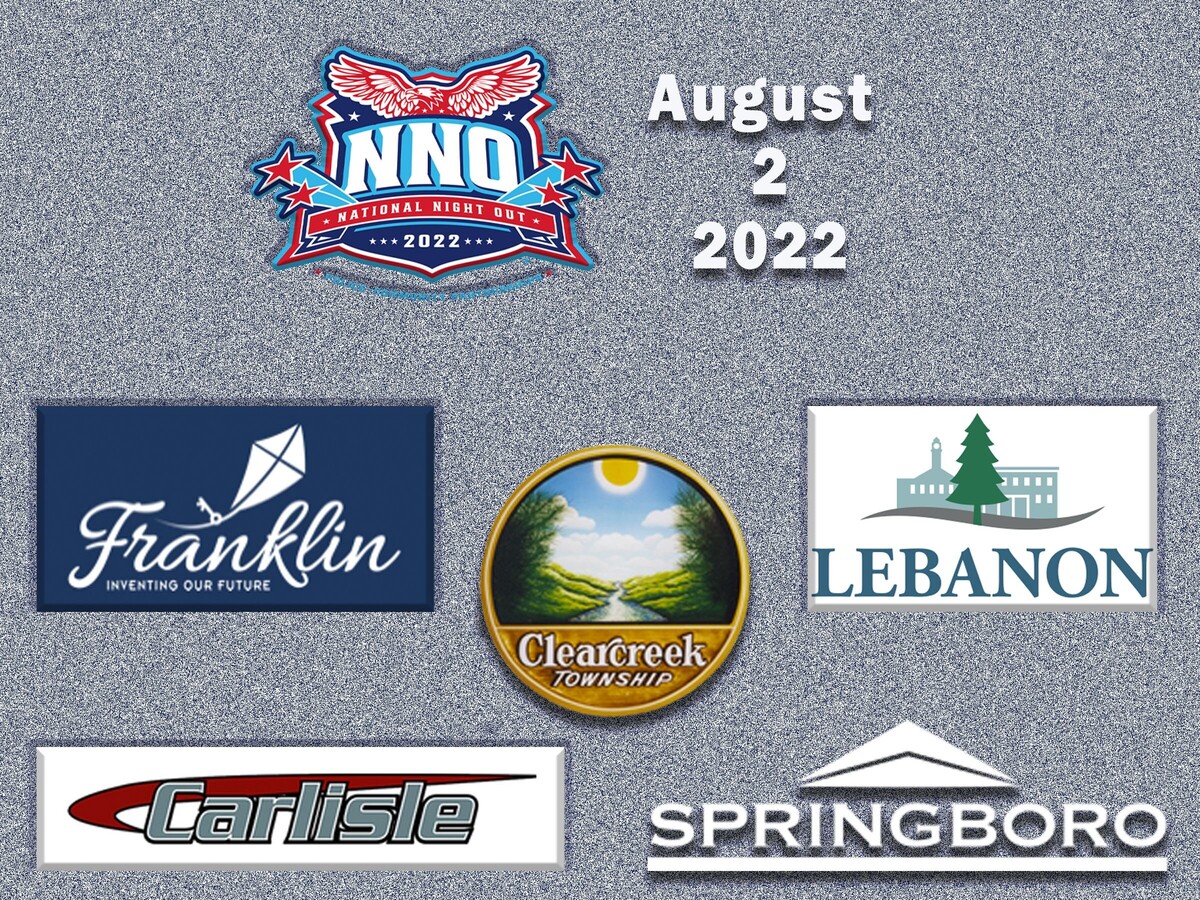 WARREN COUNTY, OH --Started in 1984 by the National Association of Town Watch,"National Night Out" is celebrated on the the first Tuesday of
August each month. It
was created to help communities establish positive relationships with
law enforcement and other first responders, such as fire and emergency
medical personnel.
This year, five Warren County communities, along with the Warren County Sheriff's Department and the Ohio State Patrol are participating in the national program. They are...
CARLISLE
Roscoe Roof Park will be the site for Carlisle's "National Night Out." Starting at 6 and going until 9, The
Carlisle Police Department is inviting to come to the park for free food, prizes and entertainment. For more information visit Carlisle's FB page here.
---
CLEARCREEK TOWNSHIP/SPRINGBORO
Clearcreek Township Police are hosting this year's NNO from 5
to 9 at Patricia Allyn Park on
State Route 48. Events will include:
Warren County Sheriff's
Department
The Ohio Highway State Patrol
Clearcreek Fire
District vehicles with a crashed car extrication exercise
Warren
County Emergency Services
Miami Valley Care Flight helicopter
landing
Warren County Tactical Response Unit
Canine demonstrations
Bike rodeo
The Safety Town Village,
The Seat Belt Safety Train
Visits from PC the Patrol Car
Sparky the Fire
Dog
For more information visit their website here.
---
CITY OF FRANKLIN
Community Park located at 306 E. 6th Street will be the location for NNO from 5:30 PM - 8:30 PM.There will be:
Free food
Drinks
Inflatables
Giveaways
Music
Raffle
prizes
Games
Public safety demos (including a medical
helicopter landing).
For more information visit the City of Franklin's website here.
---
LEBANON
The City of Lebanon will be hosting NNO at Pleasant Square Park from 6PM to 8PM. 
Parking
for National Night Out is available at:
Ohio Means Jobs (300 E Silver
Street)
Lebanon Presbyterian Church (123 N
East Street)
Lebanon United Methodist Church
(122 E Silver Street)
Lebanon Christian High School (15
E Warren Street)
Colonial Park Entrance (Behind US Post Office)
Additional On-Street Parking is available in the general area,
around Downtown Lebanon.
For more information visit Lebanon's website here.
More News from Franklin