Concert For A Cause Happening at JD Legends
Image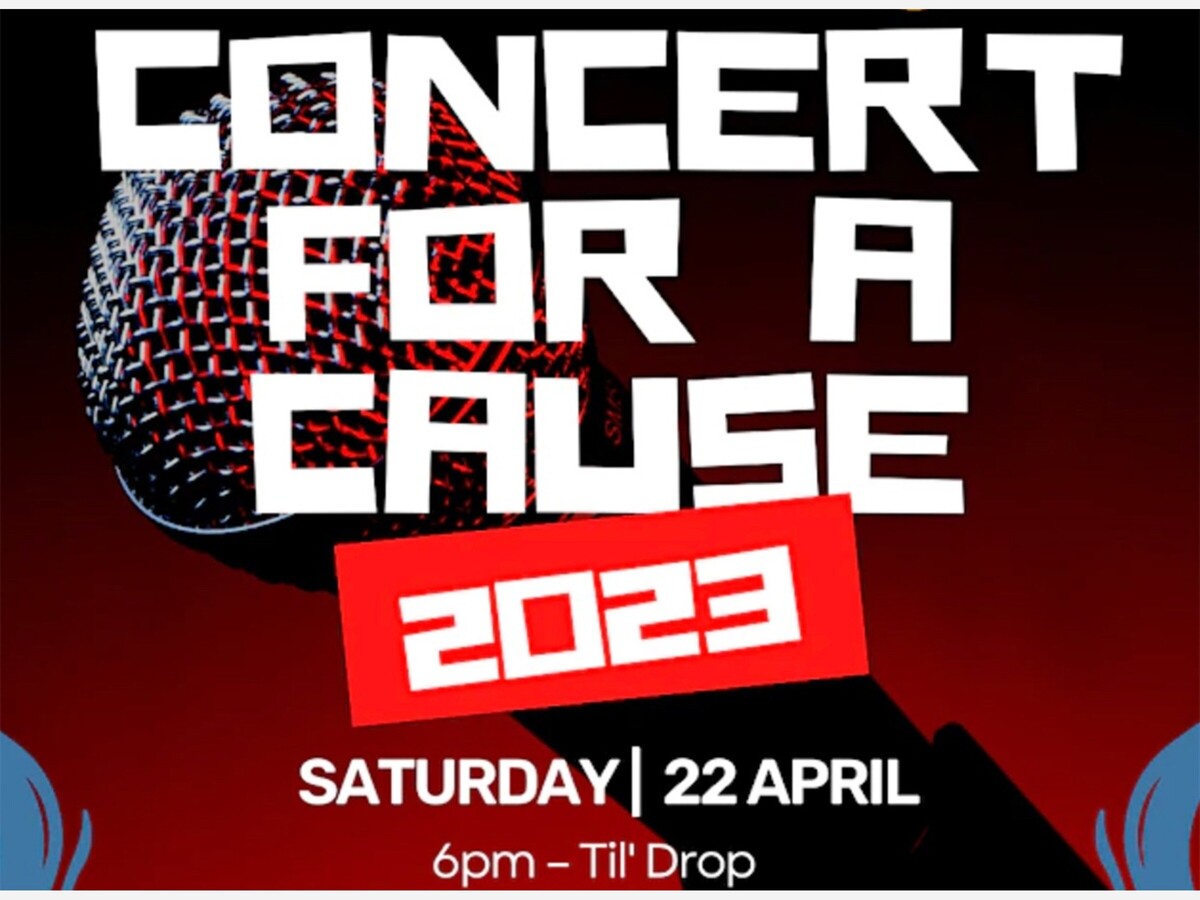 FRANKLIN, OH -- Absolute 1st Choice is getting ready to put on its third annual fund raiser. 
"This year it's even bigger and better," said Shay Hensley one of the founders of Absolute 1st Choice. "We are holding it at JD Legends in Franklin for the Varner Foundation for Children."
Hensley of Top Choice Mortgage, Andy Willoughby of 1st Class Real Estate Precision and Jennifer Kellom of Absolute Title created the non-profit Absolute 1st Choice to help "bring smiles" to people's faces during the world's Covid pandemic shut down.
The three, who are  business associates as well as friends, decided to take that time period and use their energy and connections to move forward with positive actions, thoughts and plans, explained Hensley. 
Absolute 1st Choice held its first fund raiser in the fall of 2021 for Joy Ride, an organization that strives to put smiles on the faces of special needs children by creating a fun and engaging atmosphere when it comes to unique cars. Not only do the children get to sit in cars... such as a Lamborghini or Ferrari, they get to take a ride in them on a special "race" track.
Then, in 2022 they did a benefit for Shriners Hospitals for Children. Shriners Hosptials for Children, often referred to as Shriners Children's, has been providing care for children for more than 100 years.
This year,  Absolute 1st Choice brought in Steve Miller from Allstate West Carrollton to join them in working with CMA recording artist Dan Varner and his foundation...Varner Foundation for Children.
"The Varner Foundation exists to provide support for local foster care agencies when they cannot meet a need and was established to raise awareness, facilitate collaboration, and provide resources to improve and encourage quality 'fostering' care,"  notes the home page of the Varner Foundation website. 
According to the Varner Foundation, "More than 430,000 children and youth are in foster care on any given day, and more than 117,000 children and youth are waiting to be adopted. Most of these kids in care - 61% - enter the system due to neglect. Children spend, on average, 20 months in care. The sad truth is that for some children who are placed into the fostering system, it is not a temporary home, and the system is severely broken. Kids being fostered have so many needs that are necessary, but are not in the scope of traditional programs. Or those programs simply don't have the budget to support the needs." 
Varner Foundation began back in August of 2018 when Varner, who has been in the music industry for over 20 years, was doing a live benefit for children in poverty. The benefit was being hosted by the Eastern Hills Exchange Club. It was through this event that the Varner Foundation began. By January 3, 2020, the Varner Foundation for Children and Families was officially a 501(c)3 non-profit organization.
Varner, who is an award-winning musician, singer, songwriter and producer, is known by many in the Tri-state music scene – the Dan Varner Band. His accomplishments include:
Top 5 Nominee for Best Vocals at the 2018 ICMA Awards,
Voted #1 Original Music,
Best Singer and Best Original Band by EV Readers Choice Awards, 
CEA Finalist For Best Country Band. 
He has opened for country music superstars including Blake Shelton, Sara Evans, Tracy Lawrence, Dan & Shay, John Michael Montgomery and many more. To hear Dan Varner perform check out his YouTube...
Varner will be the opening act. Then, Abe's Lincoln is scheduled to perform followed Ithika who will close out the concert. The evening starts at 6PM for VIP Guest and 7PM for general admission guest and goes till 2AM. 
To learn more visit Concert for a Cause FB page by clicking here. For ticket information or to purchase tickets visit Eventbrite here.
More News from Franklin