Missing Franklin Girl Now On National Center for Missing and Exploited Children Website
Image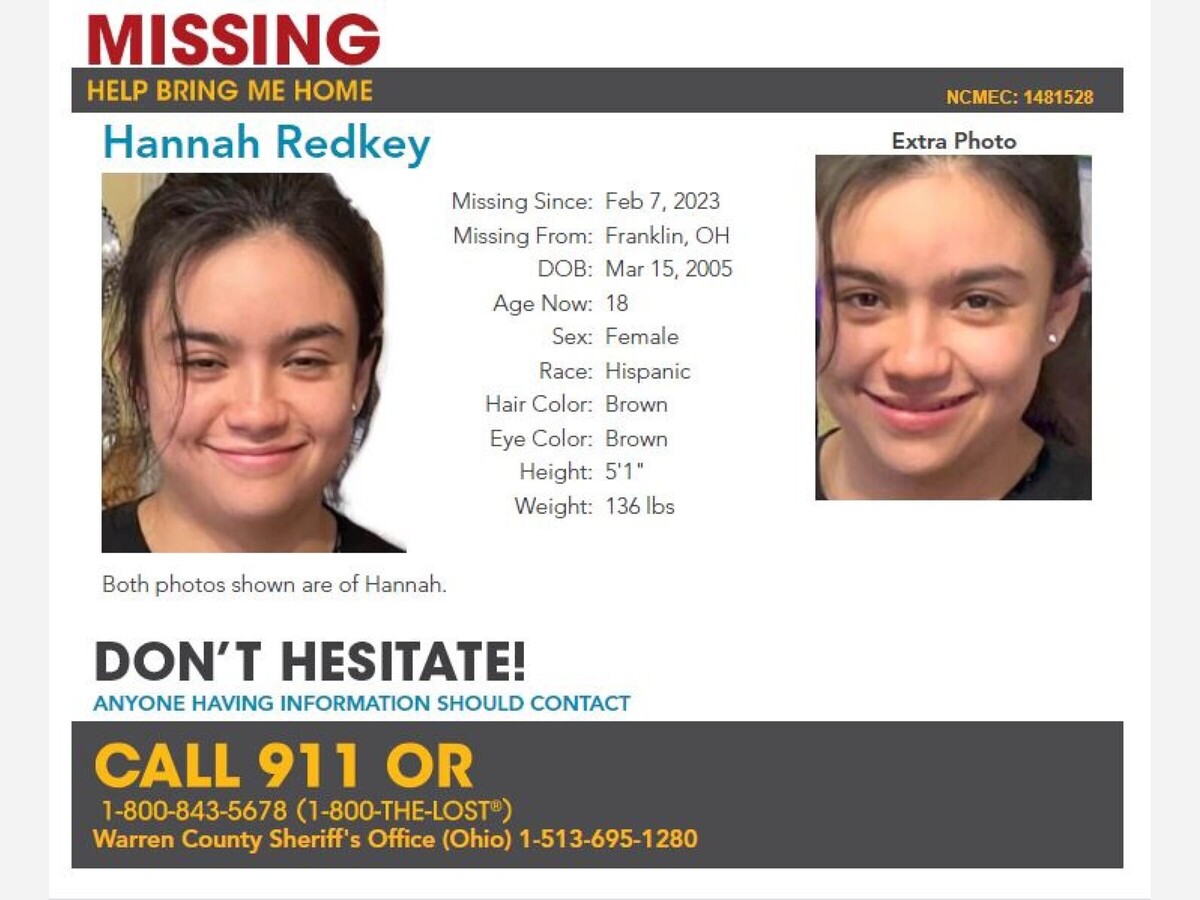 FRANKLIN, Ohio — Hannah Redkey, who was 17 at the time of her disappearance, has not been seen since February 7 when she went missing from her home. She is now on the National Center for Missing and Exploited Children website as the search for her whereabouts continues.
The non-profit issued a missing poster for Hannah Redkey, who in March turned 18 according to the poster. 
Anyone with information should call 911 or 1-800-843-5678 or the Warren County Sheriff's Office at 513-695-1280.
More News from Franklin