From Softball Champion to National Senior Games Track & Field Medalists
Image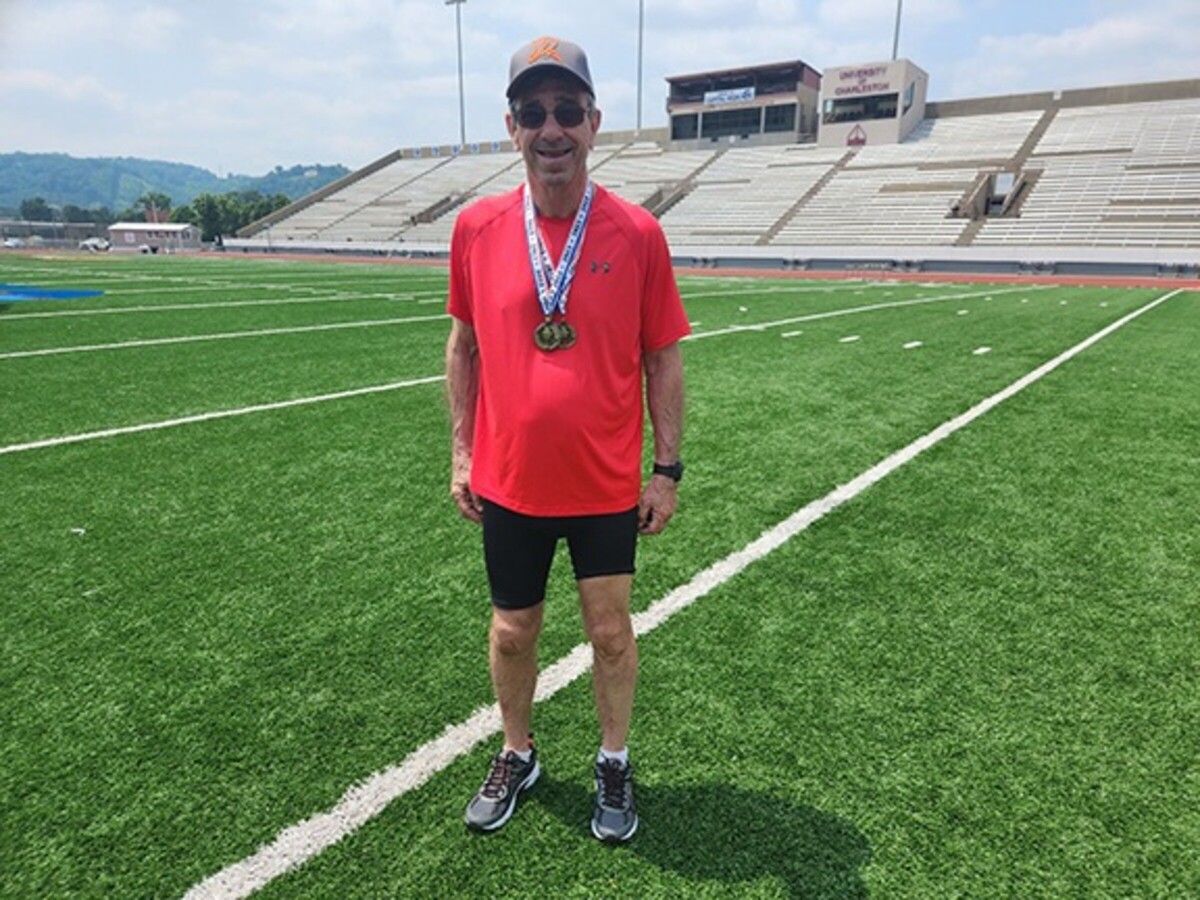 MIDDLETOWN, OH --  Little did Paul Ostermann know that 17 years ago, the same day he decided to retire from softball, he was going to embark on a new athletic adventure... one that would end up giving him national recognition in his senior years.
When asked how he went from playing softball the majority of his adult life to participating in Senior Olympic Track & Field events, Ostermann smiled as he explained his unique journey.
"I started doing it just by accident," said the retired science teacher, wrestling coach and Envirothon Coach for Franklin City School District and now full-time realtor for Coldwell Banker Heritage in Middletown. (Side note: The Franklin Envirothon Team won the Nationals in 2000 held in Nova Scotia when he was coaching.)
"I had stopped at a convenient store on my way home from Mansfield where the (softball) nationals were being held. I'd already decided I was going to retire from softball, but... then, I saw a guy reading the Senior Olympic's Paper," Ostermann said.
Ostermann asked the man about Senior Olympics (now called National Senior Games)  and the man went on to tell him about the Olympics and how to get involved. He even told him about the next meet that was happening, if Ostermann was interested.
Interested, he was... and as Ostermann explained, "I've been doing it since." 
When he first started participating in senior athletic events, Ostermann was still teaching, coaching and holding a part-time job as a realtor. Ostermann added that he became a realtor the same year he took the wresting coach and teaching position at Franklin City Schools  — 1984.
"I spent one year at Monroe and six  years at Lakota before I  took the head wrestling job at Franklin," explained the Dayton Jefferson Alumni on how he ended up in Franklin the majority of his teaching career. And, even after he retired from teaching, Ostermann continued on with coaching the varsity wrestling team for a few more years. 
Now rather than coaching others, Ostermann stays busy coaching himself for state track and field events so that he can qualify for the Senior Nationals, also referred to as Senior Olympics, which come around every two years.
"You have to be in the top four of your state to qualify to participate," explained Ostermann, who just finished participating in the 2023 National Senior Games in Pittsburg, Pennsylvania back in July.
"I made it to the podium twice," he said noting he and his relay team came in 3rd in the 4x100M  Relay, and he came in 7th in the 1500 Power Walk.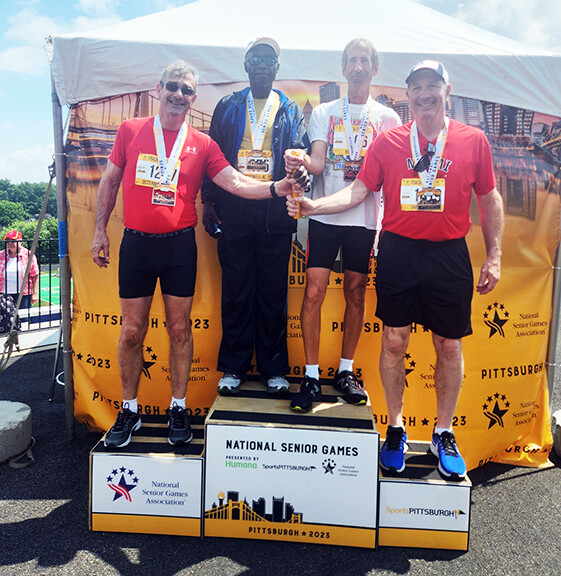 "The top 8 make it on the podium in the Power Walk," he added. Along with these two events, Ostermann participated in other track and field events for males in the age group of 65 - 69 years old. They were:
The High Jump - tied for 10th
5000 Meter Power Walk - came in 11th
200M Sprint - came in 16th
400M Sprint - came in 16th
In the sprints, Ostermann said he was competing against about 40 others, where as in the power walks, it was more like 20 that he was competing against.  
To get and stay in shape for these competitions, Osterman practices six days a week. "It varies a little, but normally I do a distance power walk one day, then a sprint power walk one day. I do a short sprint 100 meters another day. Then another day, I'll do 300 or 600. I will do high jumps when high jumps are out... and I run hills at MUM," he explained adding, he also trains on the elliptical or bike a day or two a week. 
Over his 17 years participating in the  Senior Games, Ostermann noted that he has  been in 59 State Championships in 10 different events: 1500M, 200M, 400M, High Jump, Triple Jump, Relay, Long Jumg and Power Walk... just to name a few.
"I can't compete in long or triple jump anymore for its not good on my back since I have had back surgery," he said adding that he has also had four knee surgeries over the years. 
Along with being very appreciative to both MUM and Middletown High School for allowing him to practice on their campuses, Ostermann is very appreciative to SilverSneakers. SilverSneakers is a fitness program that is completely free to Medicare beneficiaries.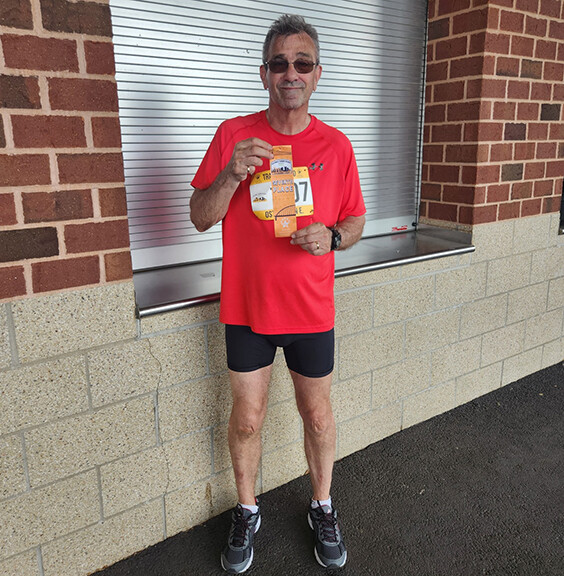 "Not only did they sponsor the National Senior Games, the program includes access to gyms at no cost to you as a SilverSneaker member. And, if people don't want to go to the gym, they have great work out programs and exercise classes that can be watched from you own home. It's a great program," Ostermann noted. 
To learn more about SilverSneakers and if you qualify visit silversneakers.com. and to learn more about the National Senior Games visit their website here.
More News from Franklin