The Lebanon Theatre Company presents Harvey
Image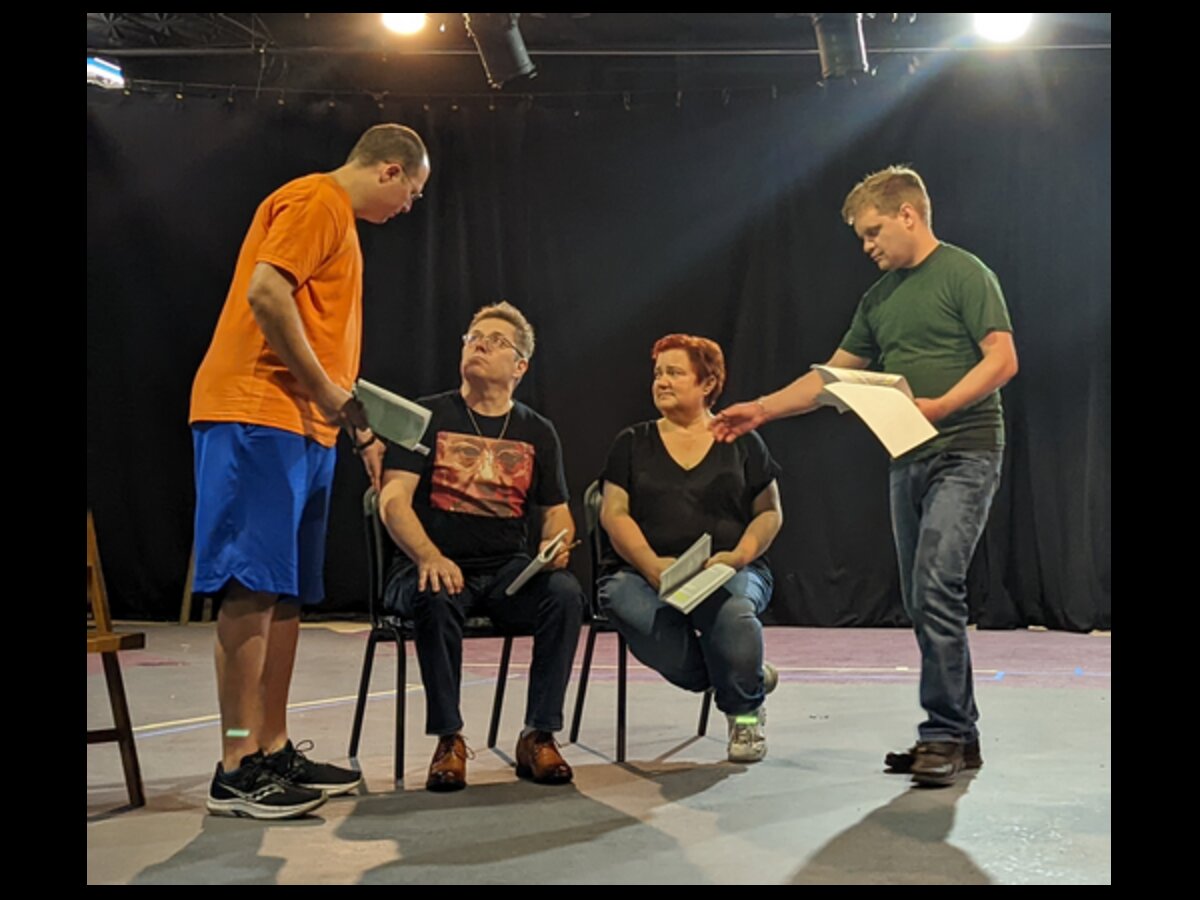 This post expresses the views and opinions of the author(s) and not necessarily that of Warren County Post management or staff.
The Lebanon Theatre Company is proud to present, HARVEY, a Pulitzer Prize-winning American classic by Mary Chase. Performances are September 2-4 and 9-11. Tickets available at ltcplays.com
Harvey tells the story of Elwood P. Dowd, a sweet, somewhat eccentric man, who just happens to have a six-foot-tall rabbit "pooka", visible only to him. Elwood's behavior relating to his invisible friend is a constant source of frustration for his long-suffering family. When Elwood insists on including his friend Harvey in his sister Veta's social gatherings, Veta decides to have Elwood committed to a sanitarium. When they arrive at the sanitarium, a comedy of errors ensues.
 "When Harvey was announced in our season, I could hear the audience chatter," says director Paula Whittaker. "Harvey is an audience favorite, and we look forward to bringing this American classic comedy to the Lebanon stage."
Whittaker directs the cast of 13 actors which includes, Rebecca Ashby (Myrtle Mae Simmons), Peggy Allen (Veta Simmons), Randy King (Elwood P. Dowd), Rebecca Morman (Miss Johnson), Elaine Michael (Mrs. Ethel Chauvenet), Karen Oehler (Nurse Ruth Kelly), Sam Goldsmith (Orderly Marvin Dunphey), Rob Willison (Duane Wilson), David Vanderhorst (Lyman Sanderson M.D.), Jay Fultz (William R. Chumbley M.D.), Carol Rickey (Betty Chumbley), Scott Flannery (Judge Omar Gaffney), and Wayne Dunn (E.J. Lofgren).
Ticket Information
All performances will be held at The Lebanon Theatre Company, 10 S. Mechanic St. Lebanon, OH 45036. Tickets are $20 and can be purchased at ltcplays.com or by calling (513)228-0932.
Performances will be at 7:30 p.m., September 2, 3, 9, and 10 with matinee performances at 2 p.m. September 4 and 11.
The Lebanon Theatre Company
10 S. Mechanic Street
Lebanon, OH 45036
United States