Warren County's Own Shark Tank
Image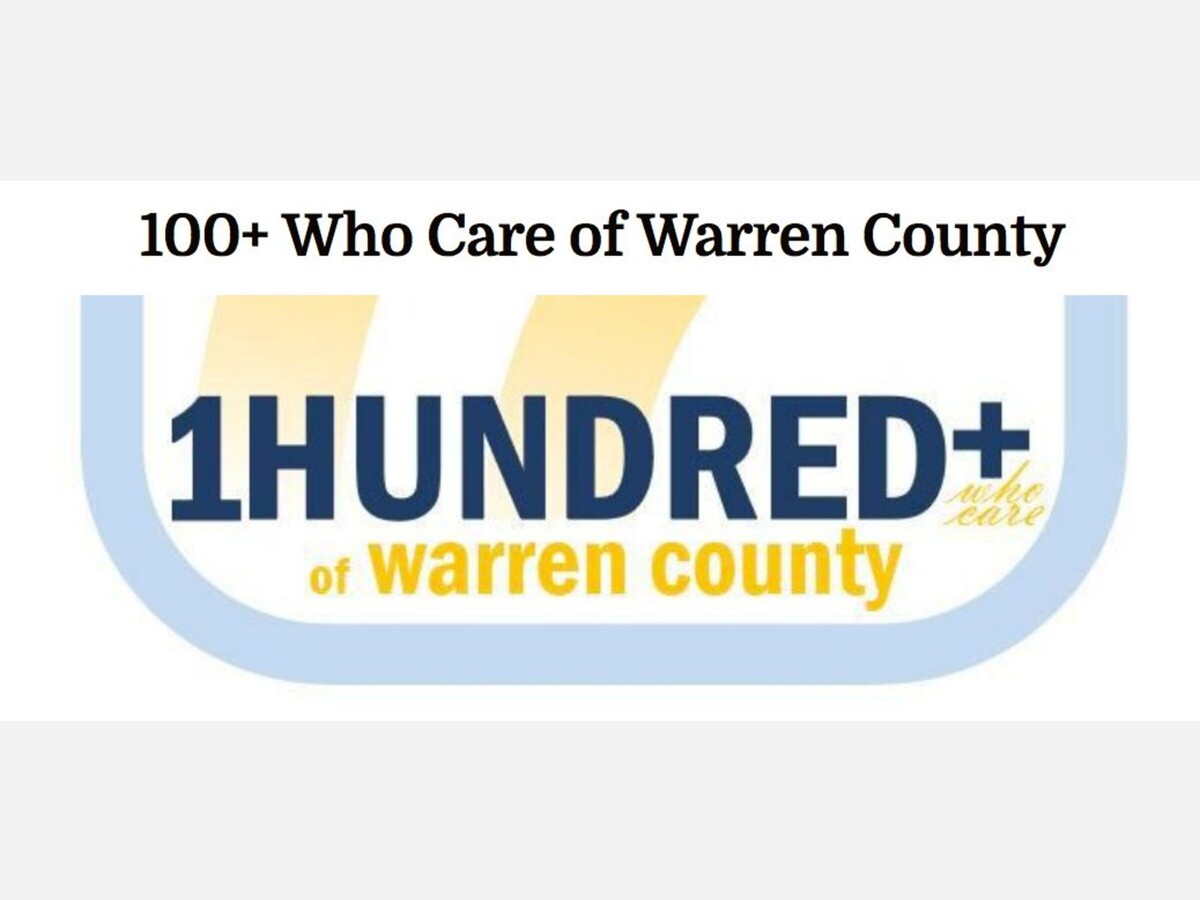 WARREN COUNTY, OH -- 100 + Who Care of Warren County might be compared to the Hit TV Series Shark Tank. (Shark Tank is the show where entrepreneurs come in front of a panel of investors called "sharks" in hopes that one of these "sharks" will invest money into their idea for a product or business.)
"We are a little bit like Shark Tank," said 100+ Who Care's member Jenn Maynard.
Maynard, along with other members; Jeremy Bolling, Courtney Knott, and Bill Thornton, were on hand at Armco Park to not only share what 100 + Who Care of Warren County is and does, but to present Friends of Warren County Park District a check for $2,800.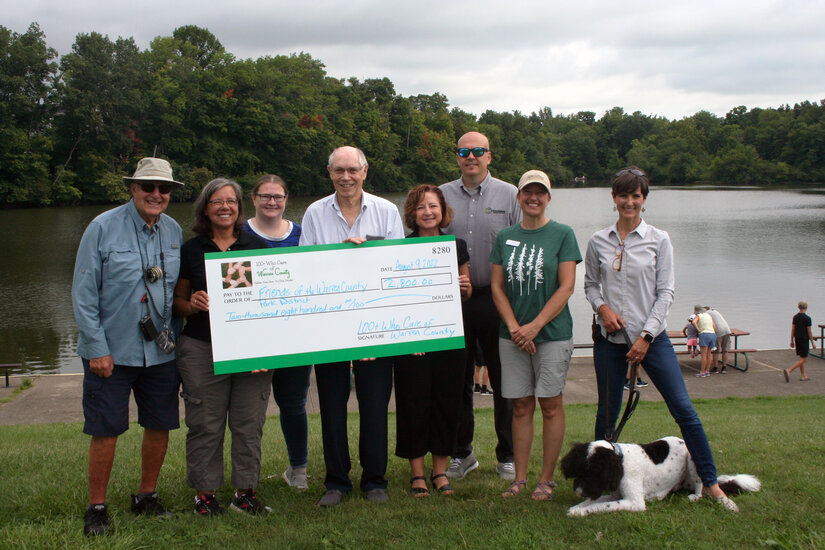 100+ Who Care is... "all about giving locally...seeing our local non-profits prosper... seeing the work that they do succeed... making Warren County a better place to live, work and play... because it is an incredible county," Maynard said.
"Our goal is to get 100 people in Warren County... or more, who care enough about the community willing to give back to the community so that we can help some of these smaller non-profits on a quarterly basis make it," added Bolling.
Bolling went on to explain... "The idea is that every quarter we meet we nominate two or three non-profits. During that meeting, these non profits give a 5-minute spiel about what they do and how they impact the community. Then, we take a vote. The one who gets enough votes is who everybody writes a check for $100."
Ideally at the end of that quarter, if there were 100 members in the 100+ Who Care of Warren County, the group would be writing a $10,000 check for that quarter's chosen charity.
"Think about that... a $10,000 donation to a non-profit once a quarter. What a difference that would make," added Maynard.
Currently, the membership is at 33 people, and they are looking for 67 (or more) Warren County Residents to join.
"There are 246,000 people in this county. There has to be a hundred who care and have one hundred dollars a quarter to give to a community non-profit," Maynard said.
"Alone $100 does not go very far, but put together, you can be a part of something big... for not very much," said Bolling.
"It's member driven, so members nominate the non-profits, and the non-profits have to be Warren County based or be able to designate the funds to help Warren County only," added Maynard.
"It is a way to keep everything local (here in Warren County)," said Knott, adding that it also allows the 100+ Who Care members to see their donations making a difference in their community.
100+ Who Care of Warren County was started as a Leadership Warren County capstone. To date, the group has helped 13 non-profits that impact Warren County. They are:
To learn more about 100+ Who Care, which is a national organization, visit Grapevine.org. or its Facebook.