Sixty Kids Completed The 2022 WCPD100HourOutside Challenge
Image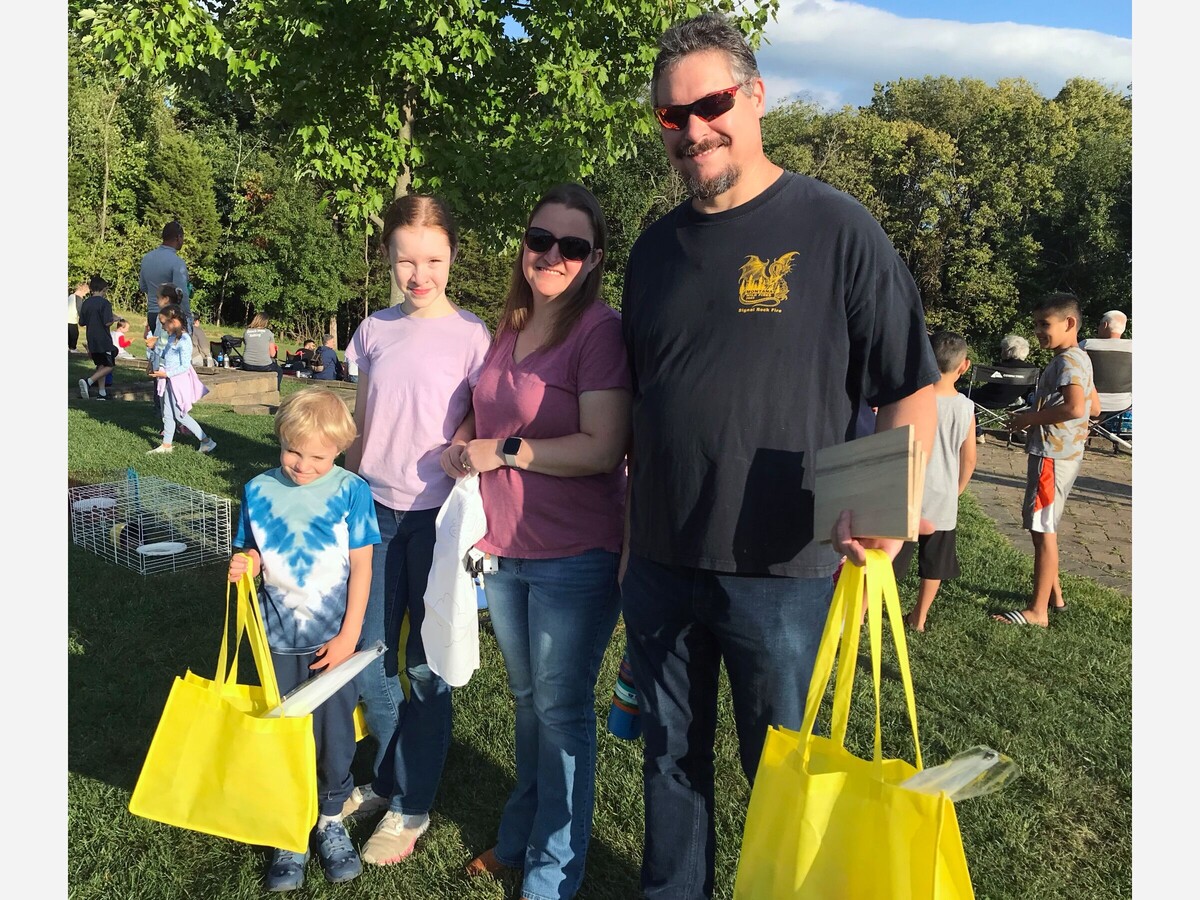 WARREN COUNTY, OH -- Children as young as 10 months up to 13 years of age participated in this year's WCPD100HoursOutside Challenge, a program geared to encourage parents to get their kids outside.
"Science has proven that time spent in nature helps improve mood, reduces stress, and improves your sleep among a host of other incredible benefits," is a statement found on ACParks.org website.
According to 1000hoursoutside.com, kids are spending 1200 hours a year on average in front of a screen… may it be tv, computer or gaming.
To help with the challenge of getting kids outside, Warren County Park District held 100HourOutside in collaboration with its Tech Free Tuesdays.
Every Tuesday throughout the summer months of June, July and August Warren County Park District Certified Naturalist Shannon Pennington scheduled an outdoor activity at either Armco Park in Lebanon or Landen-Deerfield Park in Maineville. (The activity-site rotated between the two parks, meaning one week it would be at Armco, then the next week it would be at Landen-Deerfield, then, the week after that it would return to Armco.) 
Children, along with their parents, under the direction of Pennington and volunteers from Friends of Warren County Park District were introduced to outdoor activities such as fishing, hiking, creeking, reptiles, and butterflies... just to name a few of the activities that were offered this summer.
WCPD 100HoursOutside ran from Memorial Day to Labor Day. And, this year 60 kids participated and turned in their completed forms showing they had met the challenge.
To meet the challenge, the participants did things such as swimming, attending an outdoor concert, walking, fishing, riding their bike, eating outside, reading a book under a tree, and even gardening.
The kids who met the challenge are:
Ignatius Millspaw 
Petra Millspaw 
Diana Millspaw
Lexy Fear
Charlotte Fear
Hadley Fear
Crosley Williams
Hadley Williams 
Allie Kneuven 
Jacob Kneuven
Elena Milender
George Milender
Ryleigh Baughman
Lucas Bedel
Matthew Bedel
Andrew Bedel
Mae Ludlow
Allan Ludlow
Everlee Ludlow
Kannon Tucker
Raider Tucker
Addison Keller
Elena Keller
Mila Romo-Osorio
Cara Romo-Osorio
Yago Romo-Osorio
Dawson Miller
Jessica Franks
Julianna Franks 
Jacob Franks
Hannah Gillette
Maya Gillette
Leah Smith
Hazel Orris
Sullivan Opris
Titus Walters
Josh Walters
Micah Walters
Jonas Walters
Luke Sechrist
Isaac Sechrist
Claire Sechrist
Oliver Savage
Judd Roberts
Dean Roberts
Nolan Jones
Vivian Jones
Madilyn Jones
Harrison Waisanen
Meridith Leslie
Adelina Leslie
Theodore Leslie
Milo Leslie
Colin Thulin
Margaret Wey
Lincoln Beisner
Olivia Beisner
Piper Prochno 
Cooper Prochno 
Avery Hogan
The kids who completed the challenge received a good bag with coupons and gifts from:
Whitetails Unlimited, Warren County Caesar Creek Chapter
100+Who Care of Warren County
Blooms & Berries
Loveland Canoe & Kayak
Wild Birds Unlimited of West Chester
Friends of Warren County Park District
Warren County Park District
Congratulations to both the kids and the parents for helping them meet WCPD100HoursOutside Challenge! To see other activities happening at the parks visit FWCPDOH.com.
More News from Lebanon