Getting Ready For The Great Backyard Bird County Of 2023
Image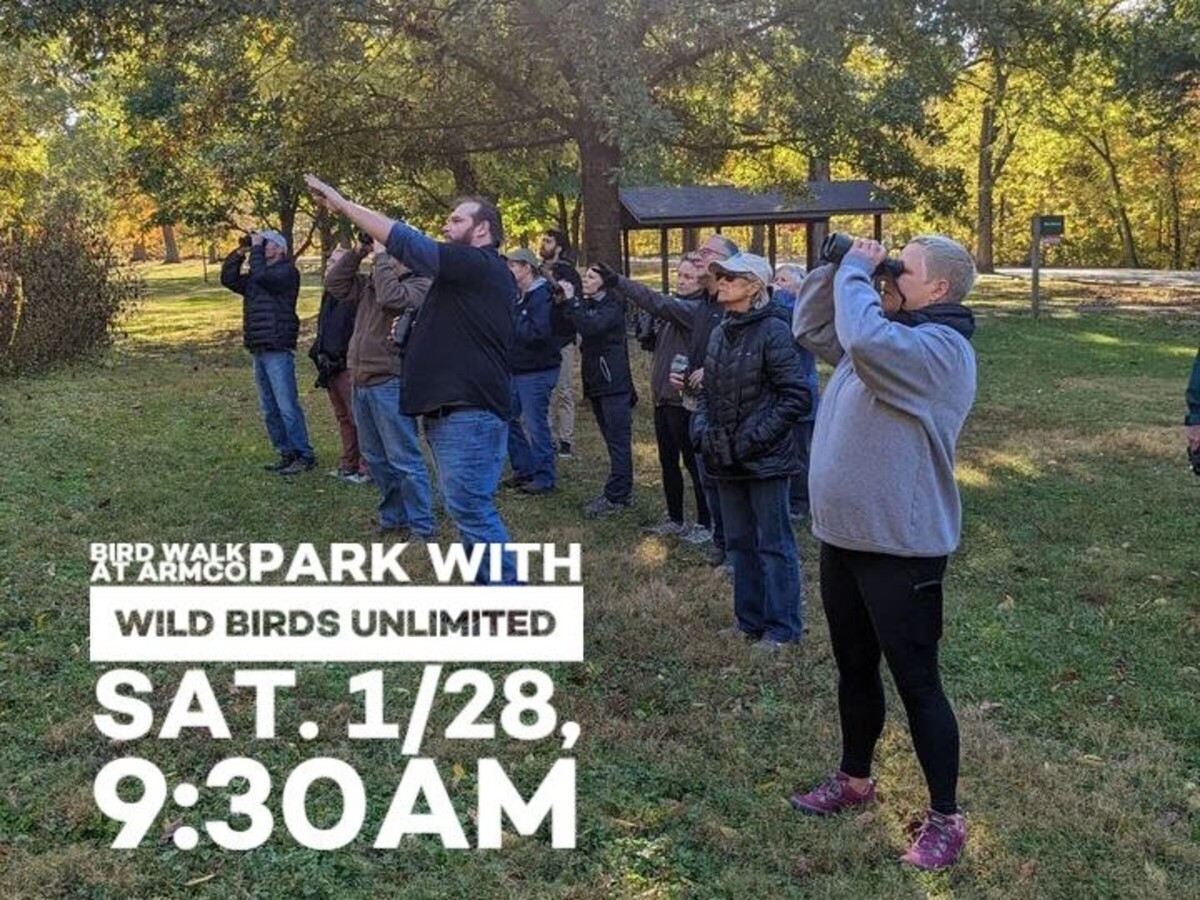 WARREN COUNTY, OH-- Did you know the Warren County Park District has activities planned during the winter months in preparation for the Great Backyard Bird Count?
Coming up this Saturday Jan 28, 2023 is the Winter Bird Walk led by birding expert Connor Fox from Wild Birds Unlimited (West Chester, OH).
Participants will meet at the Jones Pavilion in Armco Park. The event starts at 9:30 AM and is free The hour and one-half program will happen rain, snow, or shine,  since the park has bird feeders visible from inside the pavilion
Warren County Park District's Shannon Pennington noted that participants should bring  binoculars if possible.
Pennington also shared about a free self-paced course called eBird Essentials that helps interested or actual bird watchers gain confidence when reporting birds. The course is from the Cornell Lab. 
She explained that this is a perfect time to brush up on skills for the upcoming Great Backyard Bird Count, which is celebrating its 25th anniversary this year. To learn more visit allaboutbirds.org by clicking here.
During the weekend of Great Backyard Bird Count, Friends of Warren County Park District have planed an Exclusive Live Raptor Program for Friday, February 17. From 6PM to 7PM people interested in learning about raptors and Friends of Warren County Park District are invited to come to the Jones Pavilion at Armco Park. The cost of the program is $15 and includes a one year membership into Friends of Warren County Park District for a year. For more information visit FWCPD.com.
A Free public event will also be happening at Armco Park during the Great Backyard Bird Count weekend. On Saturday, Feb., 18 from 8AM till Noon and Sunday, Feb., 19 from 3PM to 7PM, Armco Park's Jones Pavilion will be opened for people to come count the birds and participate in other activities and bird walks.
Bird lovers of all abilities and skill levels are encouraged to participate. For more information on Warren County Park District visit its Facebook page.