Soccer Club and Standard Textile Partnering In Fan Gear
Image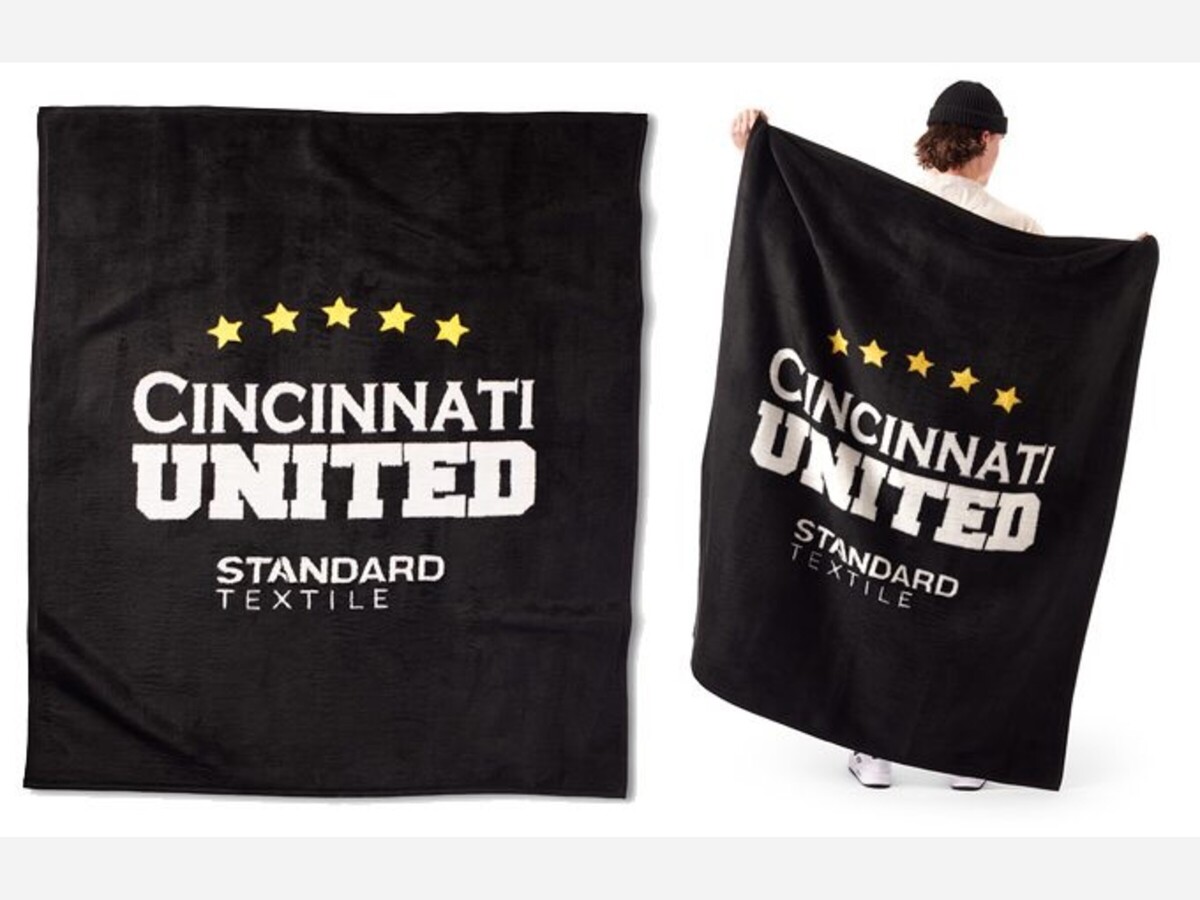 WARREN COUNTY, OH --  Cincinnati United Soccer Club and Standard Textile are excited to announce they are partnering to create co-branded fan gear that will be made available exclusively to Cincinnati United players, families, and employees. Standard Textile will then donate a percentage of proceeds back to the club for each item sold to help further support Cincinnati United's mission.
Cincinnati United serves communities in Warren County, as well as in Cincinnati. The fan gear, which includes a blanket and pool towel, was designed in collaboration with both the soccer club and Standard Textile. Both products will be available for purchase on a private consumer website that Standard Textile is creating for Cincinnati United.
"Standard Textile has a long history of supporting local non-profit organizations," said Brad Fry, Chief Operating Officer and Chief Financial Officer for Standard Textile. "We're especially proud to partner with Cincinnati United. Their commitment to providing children and young adults with opportunities to participate in a team sport helps build character, leadership, and teamwork which are essential skills for our next generation of leaders."
Standard Textile and Cincinnati United previously partnered in May 2020 when Standard Textile manufactured and donated custom branded reusable face masks to Cincinnati United to help children in Cincinnati return to soccer fields safely after COVID-19 restrictions were lifted.
"We were aware of Standard's Textile's history of supporting Cincinnati based non-profit organizations, but we were grateful and humbled to learn they would continue to support Cincinnati United," said Blake Decker, Chief Executive Officer of Cincinnati United. "Because of Standard Textile's generosity, our mission to inspire a love of development, competition and community will reach a bit wider and burn a bit brighter."
About Cincinnati United Soccer Club
Cincinnati United is a non-profit soccer club whose mission is to provide developmentally focused soccer training opportunities for youth of all ages in Cincinnati and the surrounding communities. Cincinnati United is nationally recognized for player development and is the most competitive club in the tri-state area of Southwest Ohio, Northern Kentucky and Southeast Indiana.
About Standard Textile
Founded in 1940, Standard Textile has developed a culture of innovation, quality, and service. With more than 80 patents, its products are engineered to deliver durability, longevity, and value. A vertically integrated company, Standard Textile is a leading global provider of total solutions in the institutional textiles and apparel markets. Leveraging textile design, manufacturing, and laundry expertise. This company serves customers in the healthcare, hospitality, interiors, and consumer markets worldwide.