Cops and Bobbers Kicks of Warren County Park Summer Programs
Image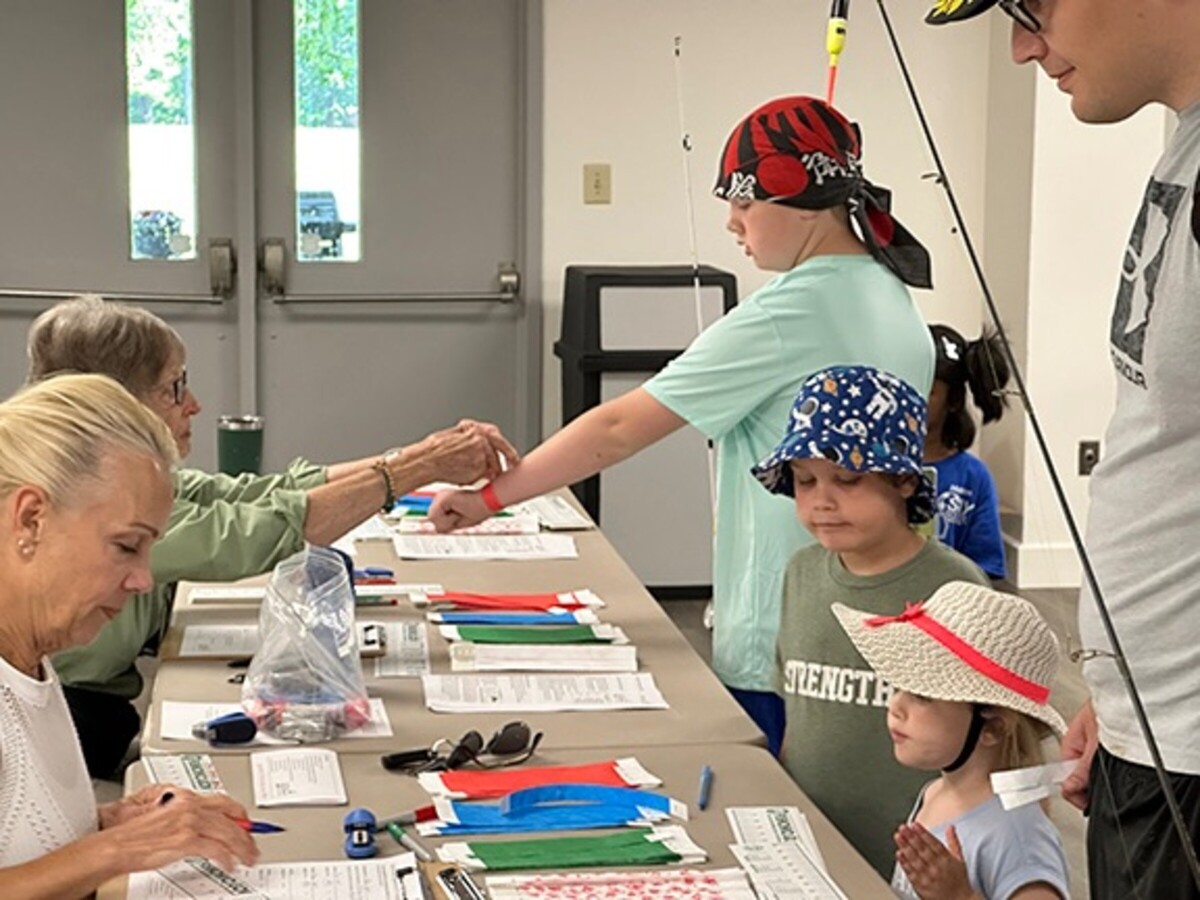 ARMCO PARK WARREN COUNTY OHIO -- Over 160 kids came out to participate in Cops and Bobbers —Warren County Park's annual summer kick off event that was held last Saturday at Armco Park Lake.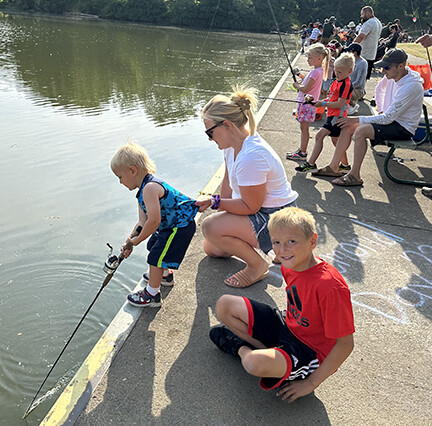 Not only was the fishing free for kids under 16, it was a fishing derby that challenged the participants to catch the biggest fish in one of the four categories of: bass, bluegill, catfish and other species.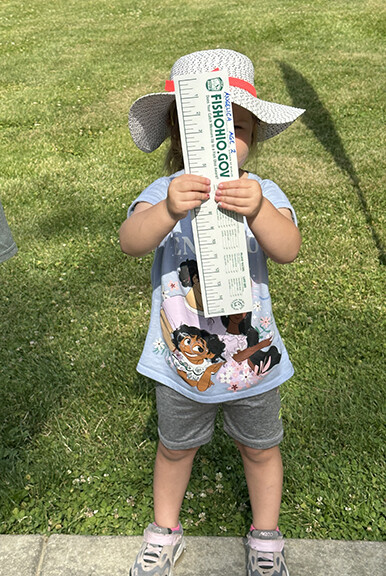 While the sheriff department played the role as "Cops" for the kids to meet, greet and receive a gift bag filled with freebies, the many volunteers from the Ohio Department of Natural Resources Division of Wildlife and the Little Miami Conservancy helped the young "fishing people" get their lines and bobbers ready to catch fish.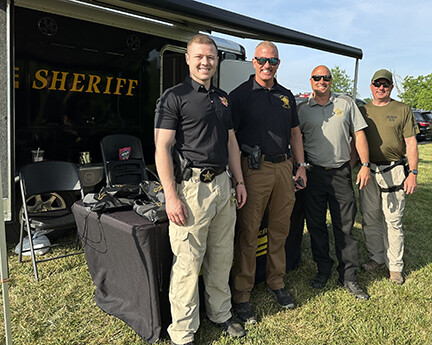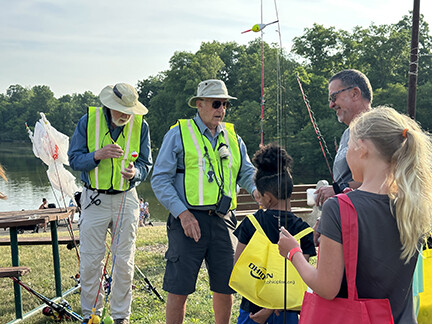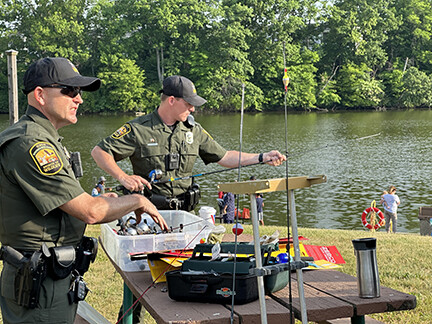 Several free family fun activities were set up all around the lake's marina area while the fishing derby was happening.
Turtlecreek Township Fire Department had a fire engine for the kids and parents to explore along with gear try on.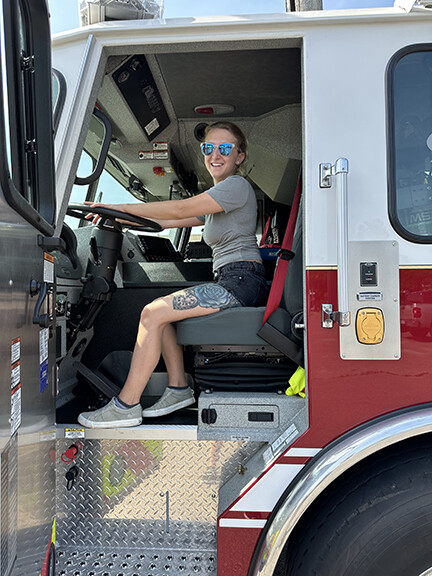 Ohio Department of Natural Resources Division of Wild Life set up an area for kids of all ages to try their skill at archery and they also brought Scout, aK9 Labrador Retriever trained in gundpowder, ginseng and wildlife detention as well as certified in tracking ard area search.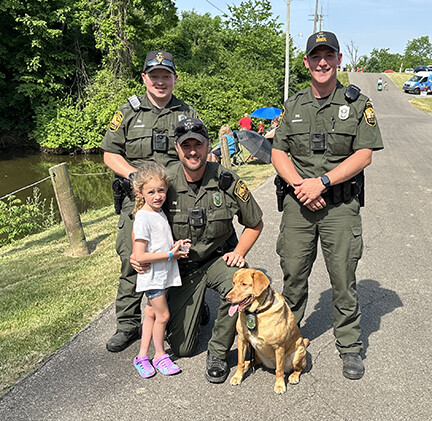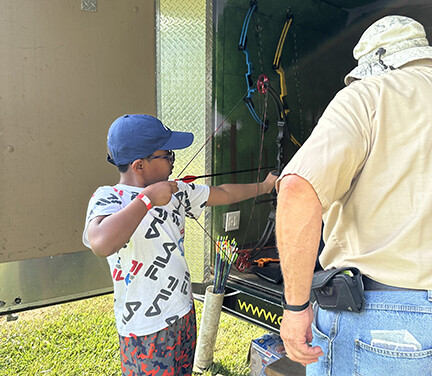 Newport Aquarium was set up under a tent where people were able to stop and meet Red, a coral cat-shark.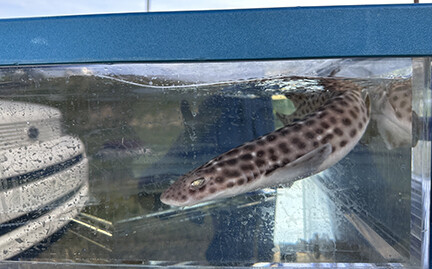 Melissa Proffitt from Warren County Soil and Water Conservation District was on hand in fire fly attire to answer questions and share about programs happening this summer at the parks.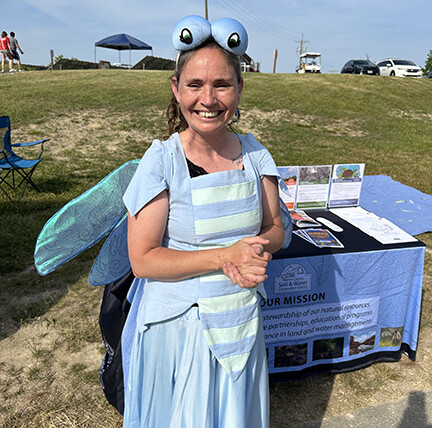 G3 Community Church brought their Community Block Party equipment. Not only did they hand out free Sno-Kones, they set up a bouncy house for kids to enjoy.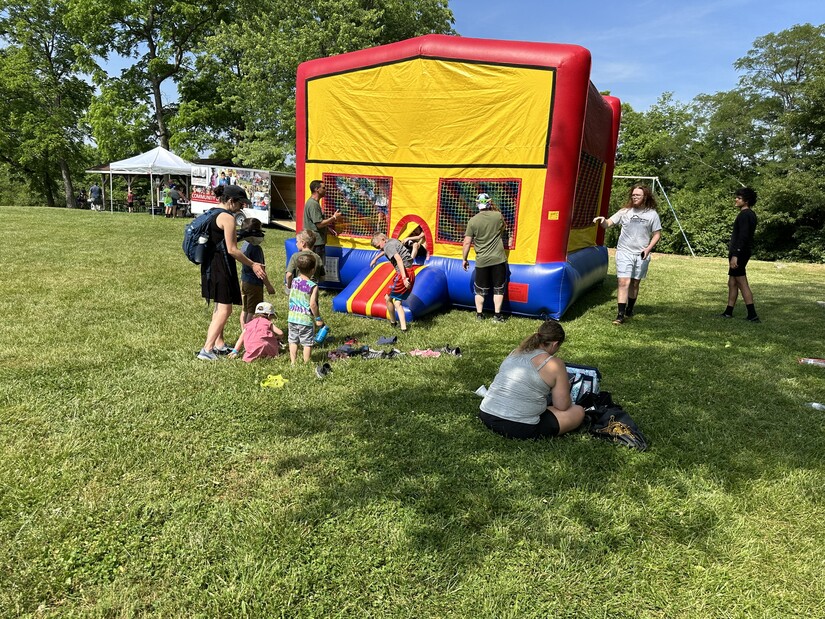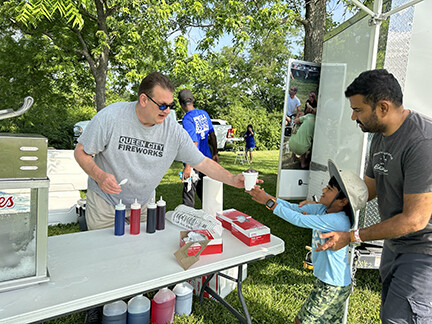 Loveland Paddlesports brought out kayaks for people to climb in while on dry land… to get a feeliing of what the one seater "boat" is like .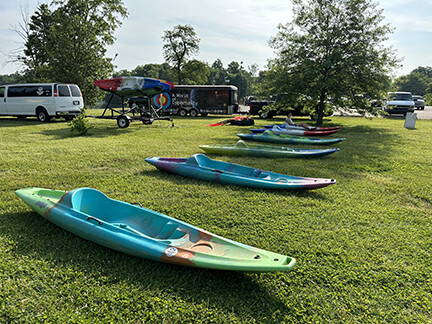 Also Cincinnati Zoo made a surprise visit bringing in a baby Albino kangaroo for kids to meet.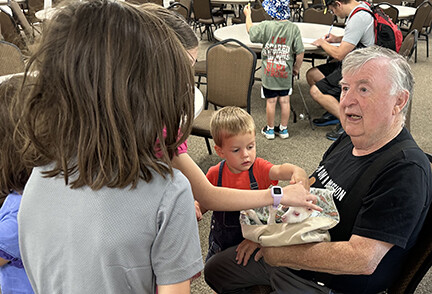 North Pohl Farm brought alpacas while Warren County's Naturalist Shannon Pennington brought a box turtle for kids to see.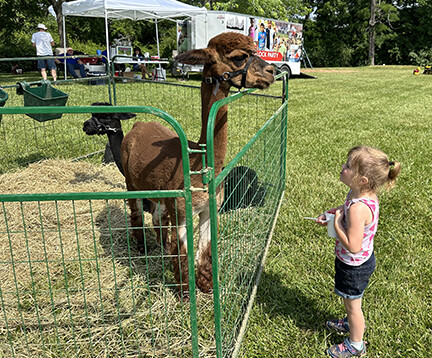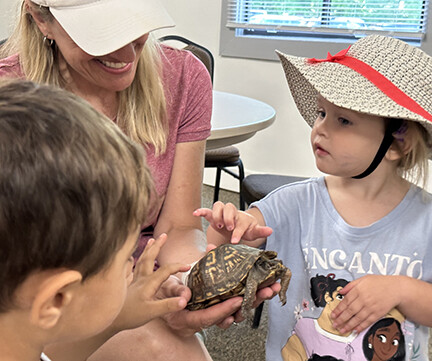 The derby concluded with a free hot dog lunch and an awards ceremony for largest fish caught in specific age catelgories. The winners received a trophy, a certificate and a special gift, such as a fishing pole or tackle box.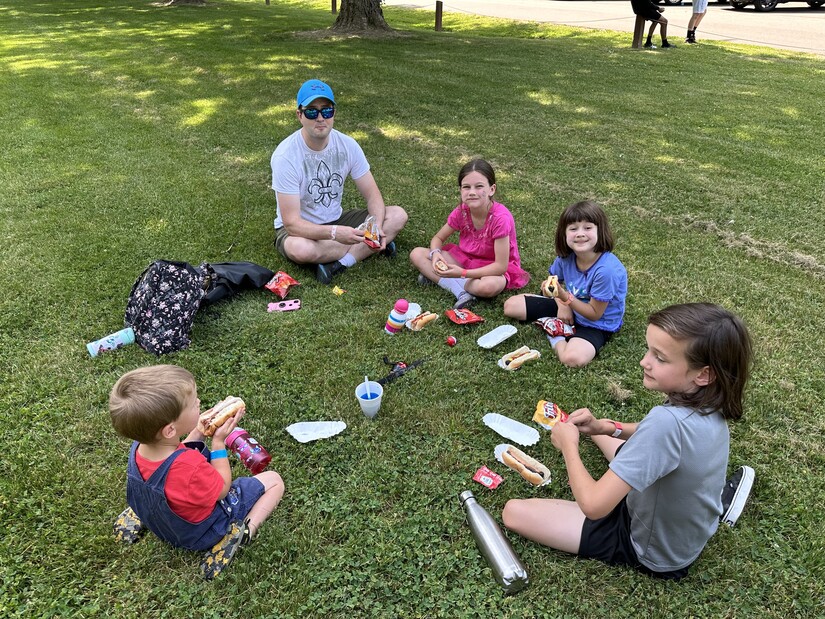 The 2023 Grand Prize Winners
Ages 6 & Under
Biggest Bass: Ezra Savage - 5½"
Biggest Bluegill: Elena - 71/8"
Biggest Catfish: Alex Pardini - 21¼"
Biggest Other Species: Wade Miller - 8½"
Ages 7-11
Biggest Bass: Ella Long - 10½"
Biggest Bluegill: Macy Robertson – 7¼" (tie)
Biggest Bluegill: Troy Rutherford – 7¼" (tie)
Biggest Other Species: Kendall Jett - 91/8"
Ages 12-16
Biggest Bluegill: Skylar Land – 6¾"
Biggest Catfish: Pierce – 8¾"
Biggest Other Species – 81/8"
But it just wasn't the grand prize winners who walked away with a nice gift, all families that registered received a gift such as a reel, fishing pull, thermos and many other nice items. All gifts were donated by the event sponsors: 
Warren County Sheriff
B&B Carryout and Diner
G3 Community Church
Warren County Soil and Water
Little Miami Conservancy
Ohio Department of Natural Resources
Cabela's
Warren County Whitetails Unlimited
North Pohl Farm
Loveland Paddlesports
Wave Foundation Newport Aquarium
Friends of Warren County Park District
Including the parents, grandparents or other adult chaperons that attended with the youth registered to fish, it was estimated that close to 300 people attended this year's event.
More News from Lebanon