A Hidden Gem Inside Armco Park
Image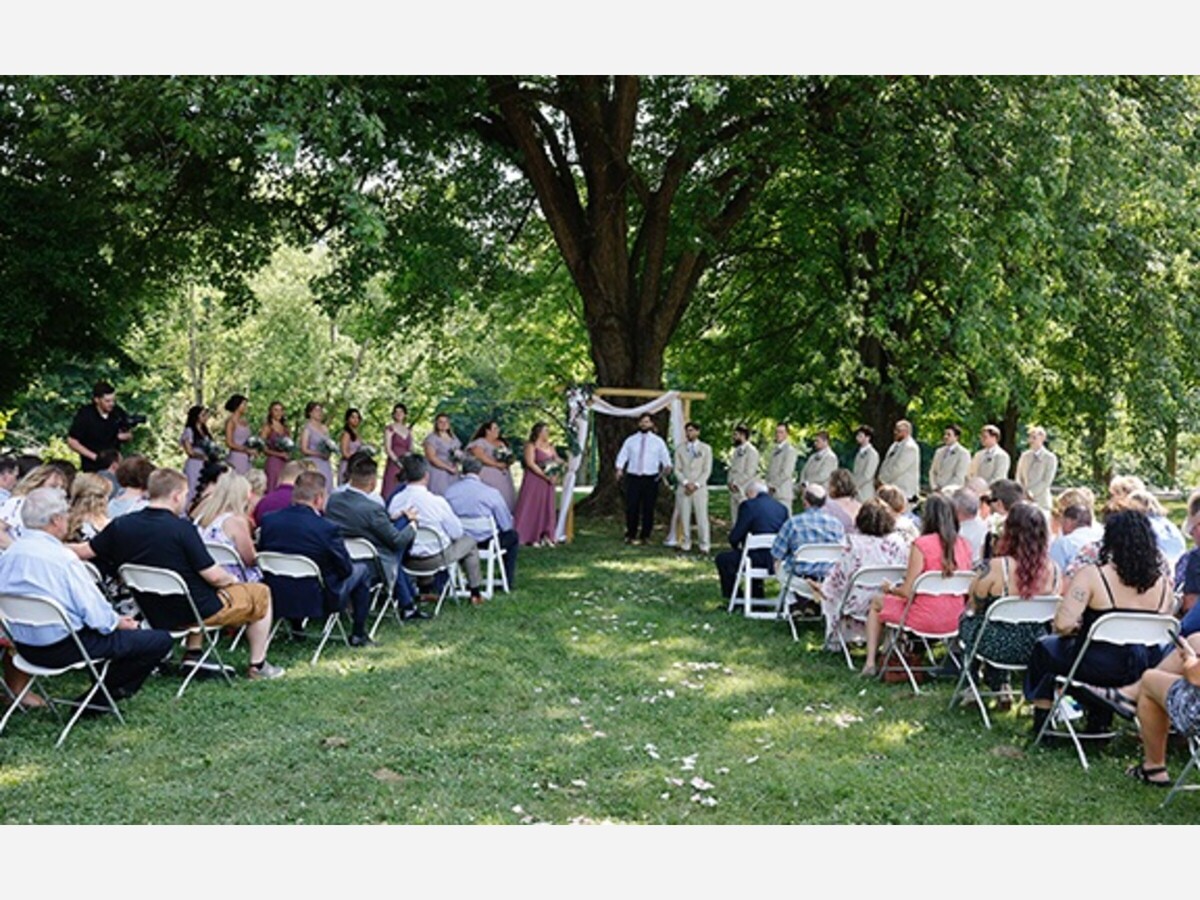 WARREN COUNTY OHIO -- Weddings cost money. How much it's going to cost will all depend on the wedding venue, the food and beverage services, the music, the photographer, the bride's dress and all the other little extras.  According to Bankrate.com, the average price of an Ohio weddings is $26,000 with the average venue costing $11,200... almost half the cost of the wedding. 
So when it comes to picking the venue, it's important to understand what the venue includes.
While some venues include an in-house caterer and bar service that are rolled into its cost, others may be just renting out the space. It becomes the couples responsibility to bring in everything else including catering, tables, chairs, table clothes, etc. It's understandable that looking for a venue can be somewhat intimidating and stressful. 
One of the best ways to save money on a wedding venue is to rent through non-profit, such as the Warren County Park District. Warren County has two venues it offers where weddings and receptions can be held... Armco Parks Jones Pavilion and Hisey Park.
Armco Parks Jones Pavilion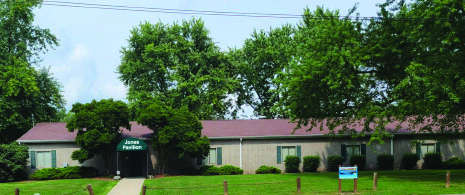 Located in the 311-acre park that includes a 110-acre scenic lake, Jones Pavilion offers a nearly 5000 sq. ft. climate controlled building that can comfortably seat up to 200 guests. 
The building interior has been freshly painted and features a large dance floor, restrooms, an attached covered patio, an adjacent gazebo and a kitchenette. The kitchenette includes a large refrigerator, sink, oven and microwave. It also provides plenty of space for the caterer to be able to work.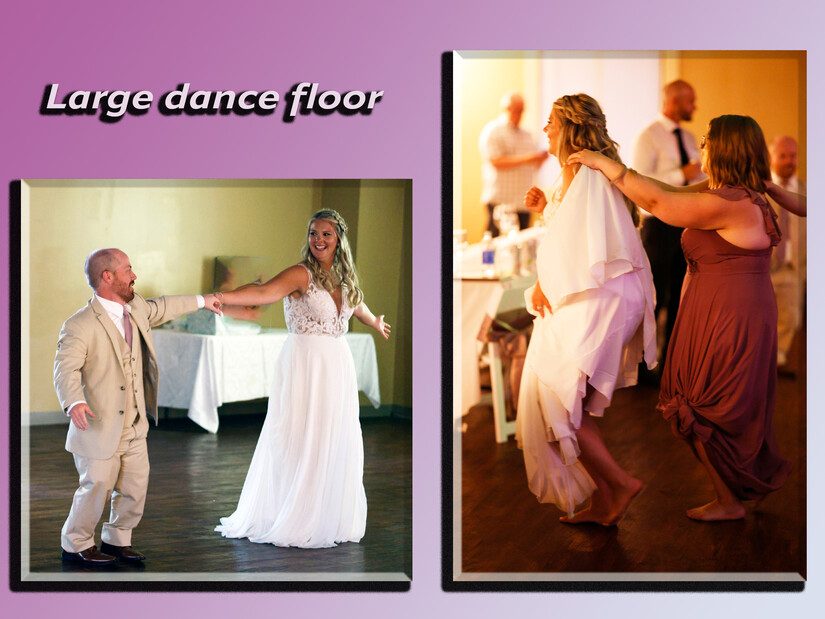 Included in the rental cost is are tables and chairs. There are twenty-five 60" round tables each with eight chairs and ten 8" rectangular tables. The covered patio also holds 8 large picnic tables  for guest to enjoy a view of the lake. Also, parking is free and just a few feet away from the Pavilion's main entrance.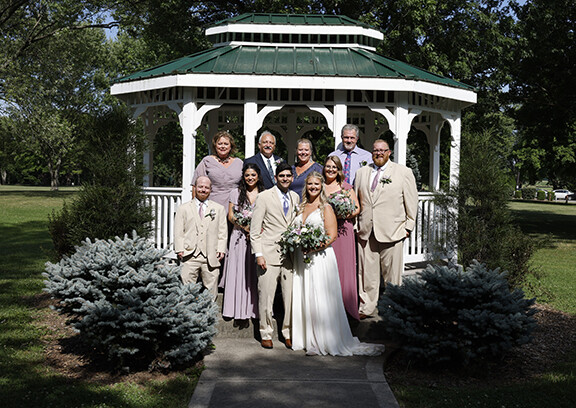 "If you would like to serve food, you can hire your own caterer or even a local food truck of your choice," states the Warren County Park pamphlet that adds alcohol is permissible, but it must be ordered through the Armco Park Office.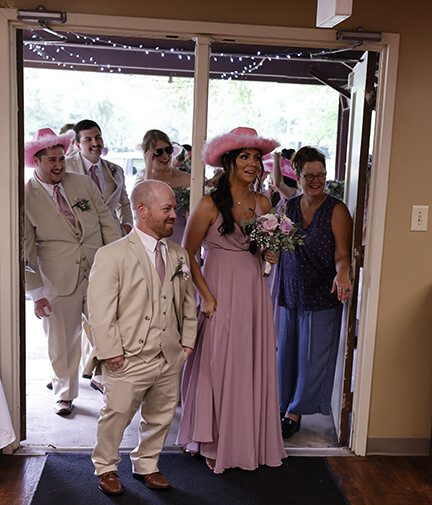 Rates for Jones Pavilion

Monday through Thursday (10am to 10pm) — $250
Friday & Saturday (10am to Midnight) — $1000
Sunday (10am to 10pm) — $1000
Additional Day Use — $400
Damage Deposit — $400
Jones Pavilion is open year long and can be used for other things such as reunions and business retreats. Armco Park has a 18-hole golf course and a fishing lake that allows paddle boats and canoes as well as baseball fields, tennis and pickleball courts and hiking trails.
Hisey Park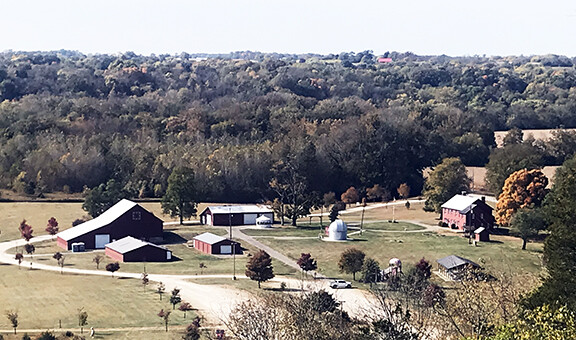 The 158-acre Hisey Park provides the perfect outdoor elegant wedding. The park itself offers and excellent backdrop for a wedding shoot with its manicured lawns, historic barns and the hillside gazebo surrounded by a mature forest.  Along with two historic barns and the updated farmhouse, the Fred Bay Observatory is located on the site, which is operated by volunteers from the Warren County Astronomical Society. 
"Volunteers from WCAS may be able to provide a professional night-sky bonus to your evening. use ask us for details,"  reads the Hisey Park Brochure.
The upper barn, which is often used for the ceremony, accommodates 120 guest. Receptions are typically held in the lower barn with own caterers or food truck of choice. Alcohol is permissible, but it must be ordered through the Warren County Park Office. Tables and chairs are not provided in rental cost.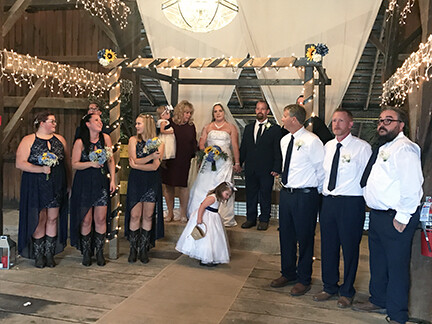 Hisey Park is available from May through October and is rented for a three-day period at the cost of $1,800. The rental time is from: 
Friday — 8am to midnight
Saturday — 8am to midnight
Sunday — 8am util noon
Hisey Park is located just 2 miles south of Waynesville at the corner of Corwin Road and Middletown Road. 
For more information on either park call 513-695-3980 Ext 4 or email parks@co.warren.oh.us
More News from Lebanon