Two Amendments Offered by Greg Landsman Added to National Defense Bill Pass in Bipartisan Vote
Image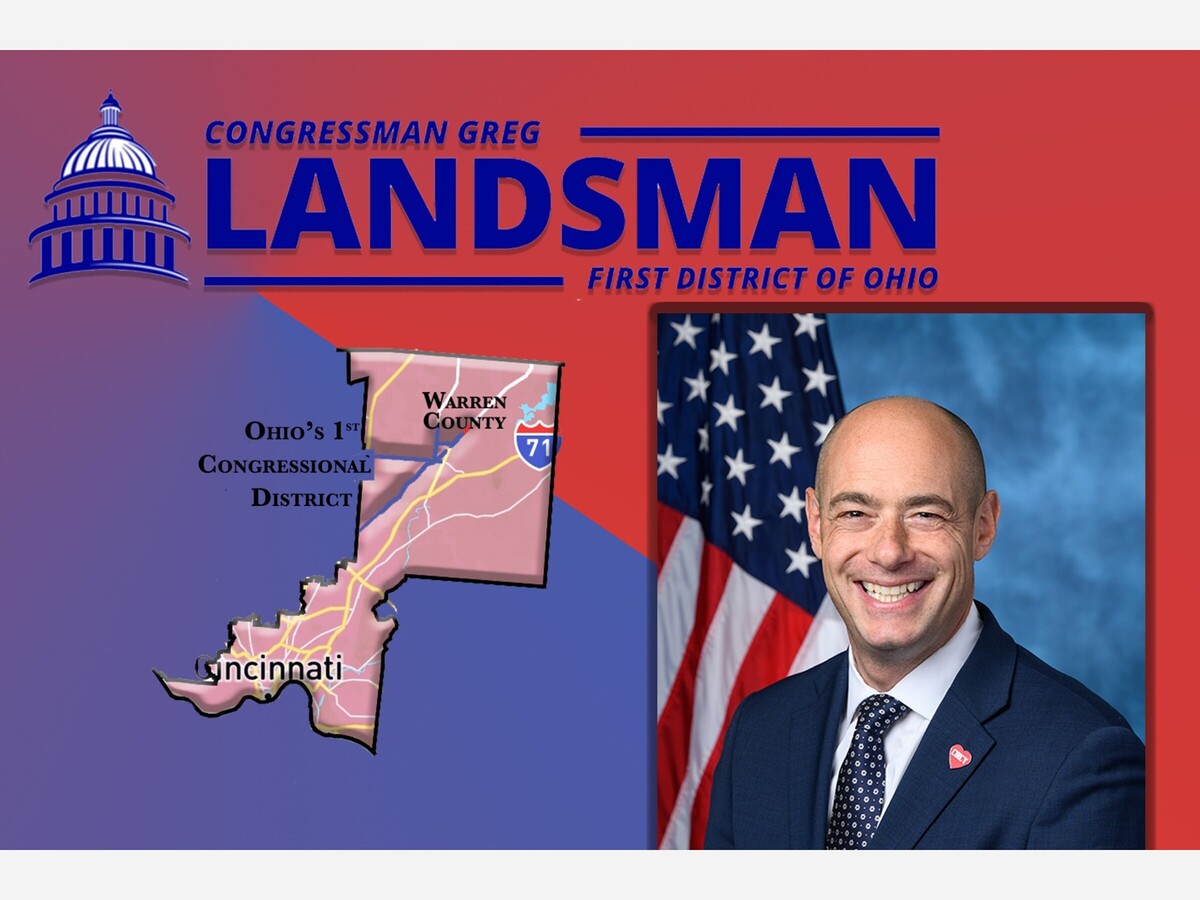 FIRST DISTRICT OF OHIO -- Two amendments Congressman Landsman offered in the U.S. House of Representatives to the Fiscal Year 2024 National Defense Authorization Act (NDAA) were added to the final NDAA bill that was voted on Friday.
According to a press release from the Congressman's office on Friday, "As part of congressional negotiations over the NDAA bill, Congressman Landsman introduced an amendment (click here to read amendment) that will commission a study into the feasibility of guaranteeing childcare for members of the National Guard, Army Reserve, Navy Reserve, Marine Corps Reserve, Air Force Reserve, and Coast Guard Reserve. With National Guard and reserve members required to be available on short notice – including for weeks of training and responses to emergency and national disaster situations – the lack of access to childcare can be disruptive to these members and their families." 
Landsman's second amendment to the NDAA bill will commission a report on foreign private military companies and the threats they pose to U.S. national security.(Click here to read amendment.) The amendment is aimed at developing a comprehensive understanding of organizations like the Wagner Group, a Russia-based private military company known for its brutal actions in Ukraine, Africa, and the Middle East, as well as other private military companies.
"I am committed to delivering bipartisan results, especially those focused on ensuring our military and reserve forces are ready for the challenges they face," said Landsman. "These bipartisan amendments to the National Defense Authorization Act will improve the lives of our servicemembers and their families and ensure the Department of Defense is ready for the emerging threats America faces." 
The NDAA is legislation passed by Congress each year that outlines the policies and funding levels for the U.S. Department of Defense as well as overall defensive, military, and national security priorities and strategies. 
An amendment that prohibits the Defense Department from paying or reimbursing travel expenses related to abortion care for service members is being blamed for the bill barely passing on Friday.  Before the vote, many Democrats in the House expressed that it would  be unlikely for them to support the bill if this amendment was included.  
The bill was passed, but on a largely party-line vote of 219 to 210. While only four Democrats voted for the bill, four GOP members voted against the bill.
The four Republicans who voted against the bill were: 
Andy Biggs of Arizona, 
Eli Crane of Arizona
Ken Buck of Colorado, 
Tom Massie of Kentucky.
The four Democrats who voted for the bill were: 
Jared Golden of Maine, 
Gabriel Vasquez of New Mexico,
Donald Davis of North Carolina, 
Marie Gluesenkamp Perez of Washington.
Even though the bill passed the House, it must pass the Senate before the bill is sent to the President to be signed into law. 
More News from Lebanon