The Unofficial Results Are In
Image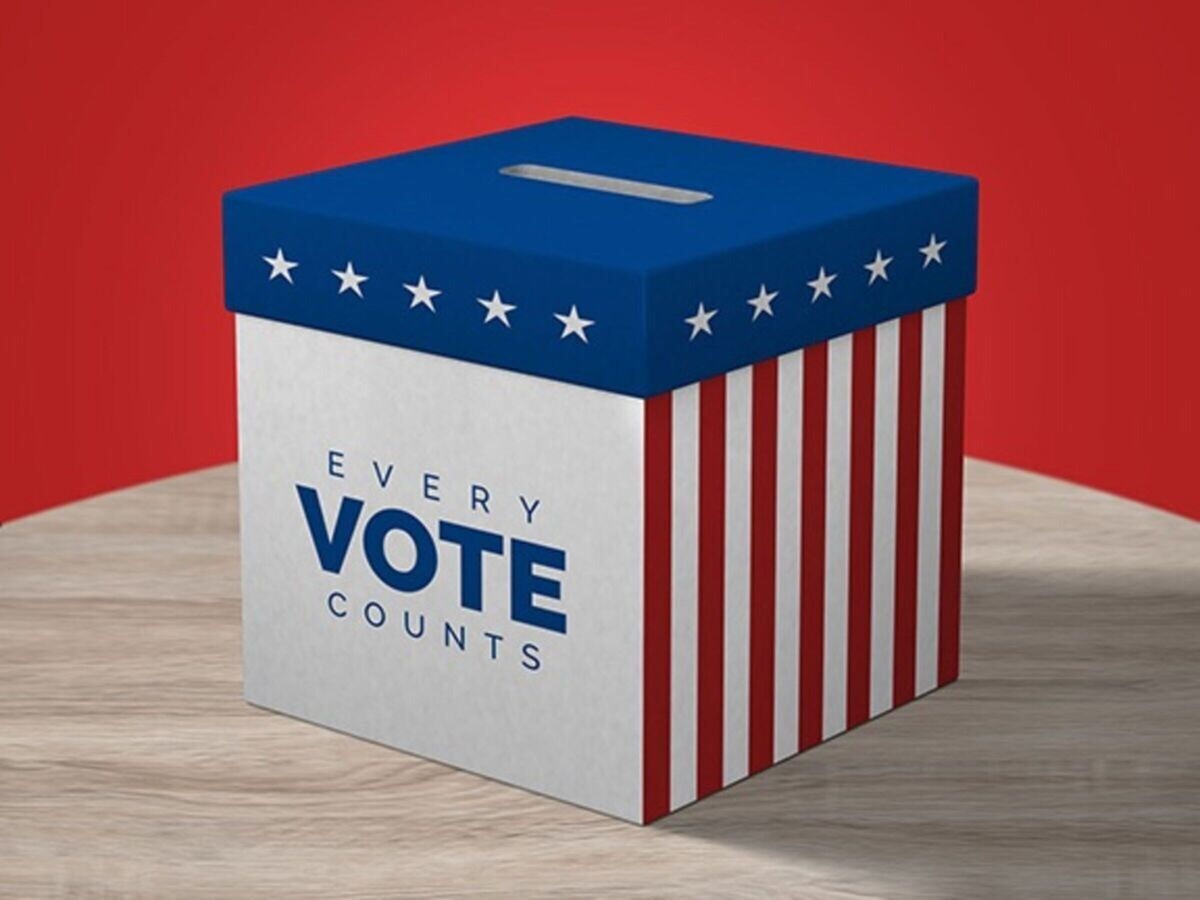 WARREN COUNTY, OH --  Warren County's BOE was busy counting all the results for the 107 contests that were on the November 7, 2023 ballot.  Counts were going smoothly until a little after 9:30, when the "live result page" froze for almost three hours. 
"There was an issue where candidates in small splits that received zero votes were reflecting as 'null' instead of as zero. The system would then show that we had not reported them. We verified that zero was an actual number to reflect zero votes & have now reported it as such," explained Warren County's Deputy Director of Elections Brian Sleeth.
While many of the candidates were not being challenged in this year's elections, there were still many seats that had challengers. They were... 
CARLISLE MAYOR (vote for 1)
Randy Winkler 981 votes 
Tim Humphries 687 votes
LEBANON CITY MEMBER OF COUNCIL (vote for 3)
Mark Messer 3,706 votes
Kristen Eggers 3,600 votes
Breighton Smith 3,169 votes
Jim Norris 2,542 votes
Joshua Toms 993 votes
LOVELAND CITY MEMBER OF COUNCIL (vote for 3) 

(Combined number of votes from Clermont, Hamilton and Warren Counties)
Kathy Bailey 2,386 votes 
Andy Bateman 2,043 votes
Brian Goodyear 1,864 votes
Deidre Hazelbaker 1,439 votes
MASON CITY MEMBER OF COUNCIL (vote for 3)
Joy Bennett 5,841 votes
Scott Gibson 5,406 votes
Josh Styrcula 4,651 votes
Gina Sanders 4,610 votes
Tony Bradburn 3,355 votes
MIDDLETOWN CITY MAYOR (vote for 1)
(Combined counties of Butler and Warren)
Elizabeth Slamka 5,377 votes
Joe Mulligan 5,239 votes
MIDDLETOWN CITY MEMBER OF COUNCIL (vote for 2)
(Combined counties of Butler and Warren) 
Steven West II 3,791 votes
Jennifer Burg-Carter 3,733 votes
Clayton Castle 2,851votes
John Ferrando 2,845 votes
Jeffery L. Wellbaum 2,384 votes
Write-in 201 votes
Kristi Ann Asbury 0 votes
MONROE CITY MEMBER OF COUNCIL (vote for 4)

(Combined counties of Butler and Warren) 
Michael Graves 2,565 votes
Christina McElfresh 2,440 votes
Keith Funk 2,209 votes
Thomas Hagedorn 2,179 votes
Candice N. Smith-Bowling 1,602 votes
Randy Smith 1,385 votes
SOUTH LEBANON CITY MAYOR (vote 1) 
Linda Burke 965 votes
James D. Smith 884 votes
SOUTH LEBANON CITY MEMBER OF COUNCIL (vote for 2)
Sharon W. Carmack 1,036 votes
Maryan Harrison 779 votes
William Madison 677 votes
BUTLERVILLE VILLAGE MAYOR (vote for 1)
Tony Bitzer 32 votes

J. Mike Ballard 27 votes
BUTLERVILLE VILLAGE MEMBER OF COUNCIL (vote for 2)
Tonya Studer 30 votes
Nathan Adkins 25 votes
Mike Gilbert 24 votes
Bridget Ballard 20 votes
Melanie K Sears 15 votes
HARVEYSBURG VILLAGE MAYOR (vote for 1)
Jonathan Funk 157 votes
Christian D Foster 81 votes
HARVEYSBURG VILLAGE MEMBER OF COUNCIL (vote for 2) 
Patrick D Bennett 137 votes
Dick Verga 129 votes
Mark Tipton 114 votes
MORROW VILLAGE MAYOR  (vote for 1)
Mitchell Fisher 467 votes
York Bryant 278 votes
MORROW VILLAGE MEMBER OF COUNCIL (Vote for 2)
Jim Frederick 354 votes
George Schraffenberger 352 votes
Kiley Dane 318 votes
DEERFIELD TOWNSHIP TRUSTEE (vote for 1)
Lelle Lutts Hedding 8,057 votes
Nabila Babar 4,307 votes
FRANKLIN TOWNSHIP TRUSTEE (vote for 1)
Rob Rose 3,871 votes
Brian S. Morris 3,848 votes
HAMILTON TOWNSHIP TRUSTEE (vote for 1)
Mark Sousa 5,811 votes
Joe Walker 4,167 votes
HAMILTON TOWNSHIP FISCAL OFFICER (vote for 1)
Leah Elliott 5,922 votes
Kenny Hickey Jr. 3,526 votes
HARLAN TOWNSHIP TRUSTEE (vote for 1)
Ed Porginski 611 votes
Scott Studer 549 votes
Zack Demaree 448 votes
Walt Paskins 152 votes
MASSIE TOWNSHIP TRUSTEE (vote for 1)
Mark Dawson 280 votes
Scott R Hudson 247 votes
TURTLECREEK TOWNSHIP TRUSTEE (vote for 1)
Jim VanDeGrift 3,178 votes
Michael L Abbott 1,650 votes
UNION TOWNSHIP TRUSTEE (vote for 1)
Rhonda Cockerham 848 votes
Steve Riley 505 votes
James D. Bowman 336 votes
UNION TOWNSHIP FISCAL OFFICER (vote for 1)
Shelley Lamb 973 votes'
Wanda Allen 621 votes
WASHINGTON TOWNSHIP TRUSTEE (vote for 1)
Dale W. Settlemyre 587 votes
James R. Moorman 473 votes
WAYNE TOWNSHIP TRUSTEE (vote for 1)
Josh Patrick 2,881 votes
Wade Easterling 505 votes
MEMBER BOARD EDUCATION GOSHEN LOCAL SCHOOL (vote for 2)
(Combined Clermont and Warren Counties)
Lisa Wenke 2,286 votes
Corey West 2,214 votes
John Benthien 1,854 votes
MEMBER BOARD EDUCATION LEBANON CITY SCHOOL DISTRICT (vote for 3)
Kim Cope 7,362 votes
Michael J Lane 7,018 votes
Michelle Berry 6,996 votes
Esther Banta Larson 5,37 votes
MEMBER BOARD OF EDUCATION LOVELAND CITY SCHOOL (vote for 2)
(Combined Clermont, Hamilton and Warren Counties)
Lynn M Mangan 3,465 votes
Christina Jeranek 3,271 votes
Linda J. Cecil 2,094 votes
Robert Vanover 1,251 votes
MEMBER BOARD OF EDUCATION MASON CITY SCHOOL DISTRICT (vote for 2)
(Combined Butler and Warren Counties) 
Matt Steele 9,534 votes
Desiree Batsche 7,297 votes
Danni Tymitz 7,264 votes
MEMBER BOARD OF EDUCATION MIDDLETOWN CITY SCHOOL (vote for 3)
(Combined Butler and Warren Counties) 
Holly Snow 4,661 votes
Chris Urso 4,520 votes 
Anita Scheibert 4,447 votes
Verlena L. Stewart 4,159 votes
Charles Cokeley 2,948 votes
MEMBER BOARD OF EDUCATION PRINCETON CITY SCHOOLS (vote for 3)
(Combined Butler, Hamilton and Warren Counties)
Gina Ruffin Moore  6,484 votes
Susan Elizabeth Wyder  5,909 votes
Jon Myrons Simons 5,104 votes
Cassandra A. Saines 3,980 votes
MEMBER BOARD OF EDUCATION SPRINGBORO SCHOOL UNEXPIRED (vote for 1)
Jamie Belanger 6,139 votes
Brian Retterer 4,502 votes
MEMBER BOARD EDUCATION SUGARCREEK LOCAL SCHOOL (vote for 2)
(Combined Greene and Warren Counties)
Anne Pryor 3,136 votes
Kevin Price 2,956 votes
Kassi Kipling 2,602 votes
Brian Kronenberger 2,432 votes
MEMBER BOARD EDUCATION WAYNE LOCAL SCHOOL DISTRICT (vote for 2)
(Combined Greene and Warren Counties) 
Amanda Garrett 1,862 votes
Kelly Morris 1,638 votes
John G Massengale 1,522 votes
Danny McCloud 1,118 votes
MEMBER BOARD EDUCATION XENIA COMMUNITY CITY SCHOOL (Vote for 2)
(Combined Greene and Warren Counties)
Bill Richey 6,225 votes
Jeremy Cox 4,240 votes
Joshua Smith 3,307 votes
Tamara Spahr Bartley 3,159 votes
Zavaan Johnson 1,909 votes
To view Warren County election results visit Warren County BOE of Ohio
More News from Lebanon