2020 Census Saw Population Growth in All Warren County Municipalities Except One
Image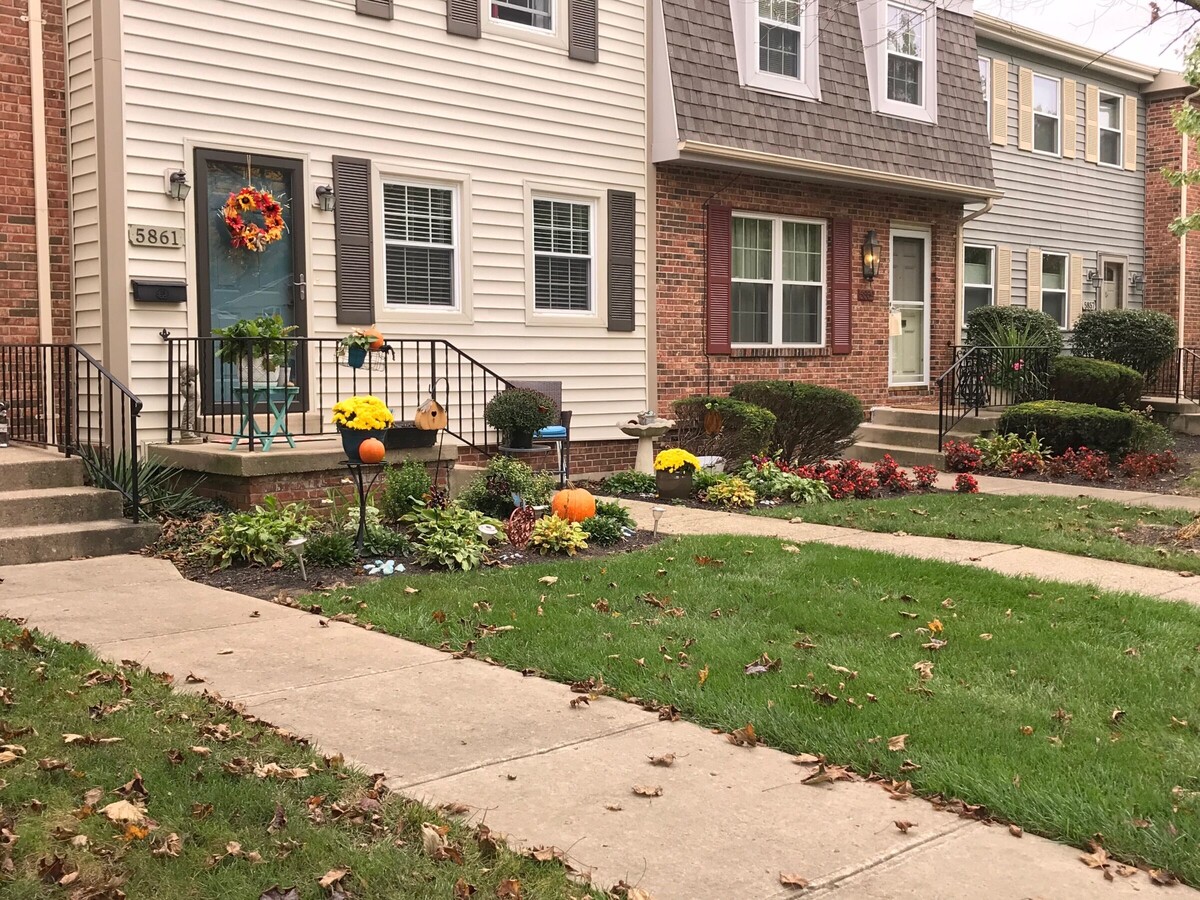 Warren County, OH -- The 2020 Decennial Census population numbers show that Ohio gained 262,944 new residents... with Warren County receiving 29,6444 of them. 
This increase placed Warren County as the sixth fastest growing county in the state. The other top five were all in Central Ohio.
Along with the county seeing growth, all its municipalities experienced a population increase except for the city of Franklin, which according to census numbers lost 81 residents. Both Carlisle and South Lebanon gained enough residents that they were able to transition from villages into cities.
To be considered a city an incorporated jurisdiction must have at least 5000 residents. 
For Carlisle, this was its second time to become a city. Back in the 2000 Census, it's population went over 5000. But when the 2010 Census came out, Carlisle had lost approximately 80 plus residents taking its population down to 4,915, which caused it to loose its city status.  
The 2020 Census, shows its population numbers are well over the 5000 needed to be considered a city again. 
To see where the county is growing the most, check out the two charts below. One compares the population changes from the 2010 Census to the 2020 Census for the county townships, while the other does the same, but only for the incorporated areas of the county, which are the cities and the villages.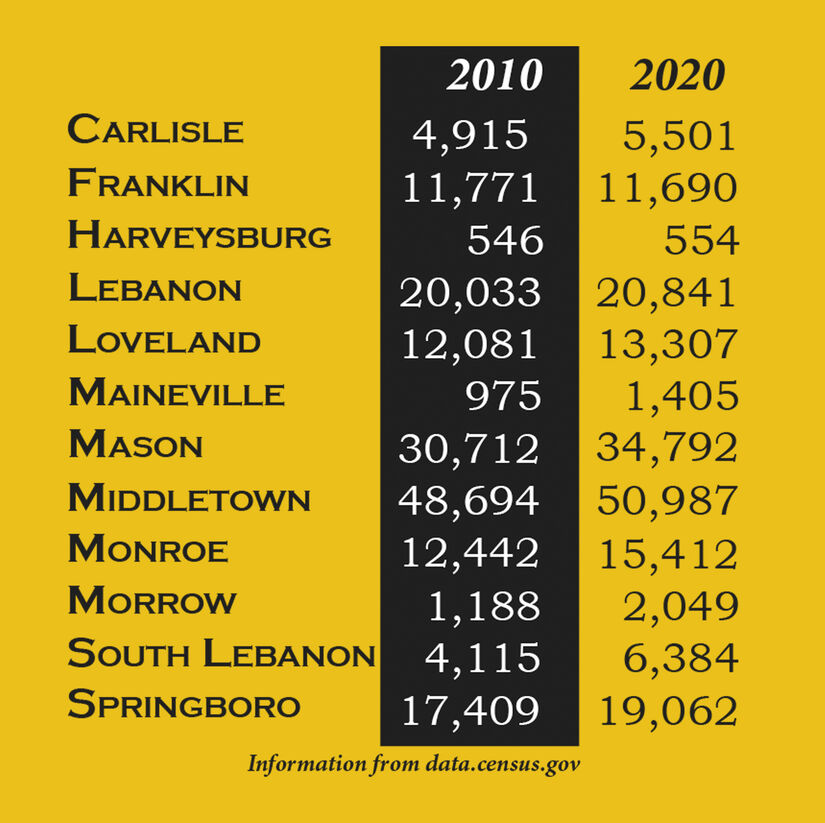 Note: Cities boarders can cross over into other counties, such as Carlisle and Springboro go into Montgomery County, and  Middletown and Monroe go into Butler County and Loveland is in three counties. Warren County can only claim the residents that live within city limits that are in the county.