Become A Better Birder While Joining Friends of Warren County Park District
Image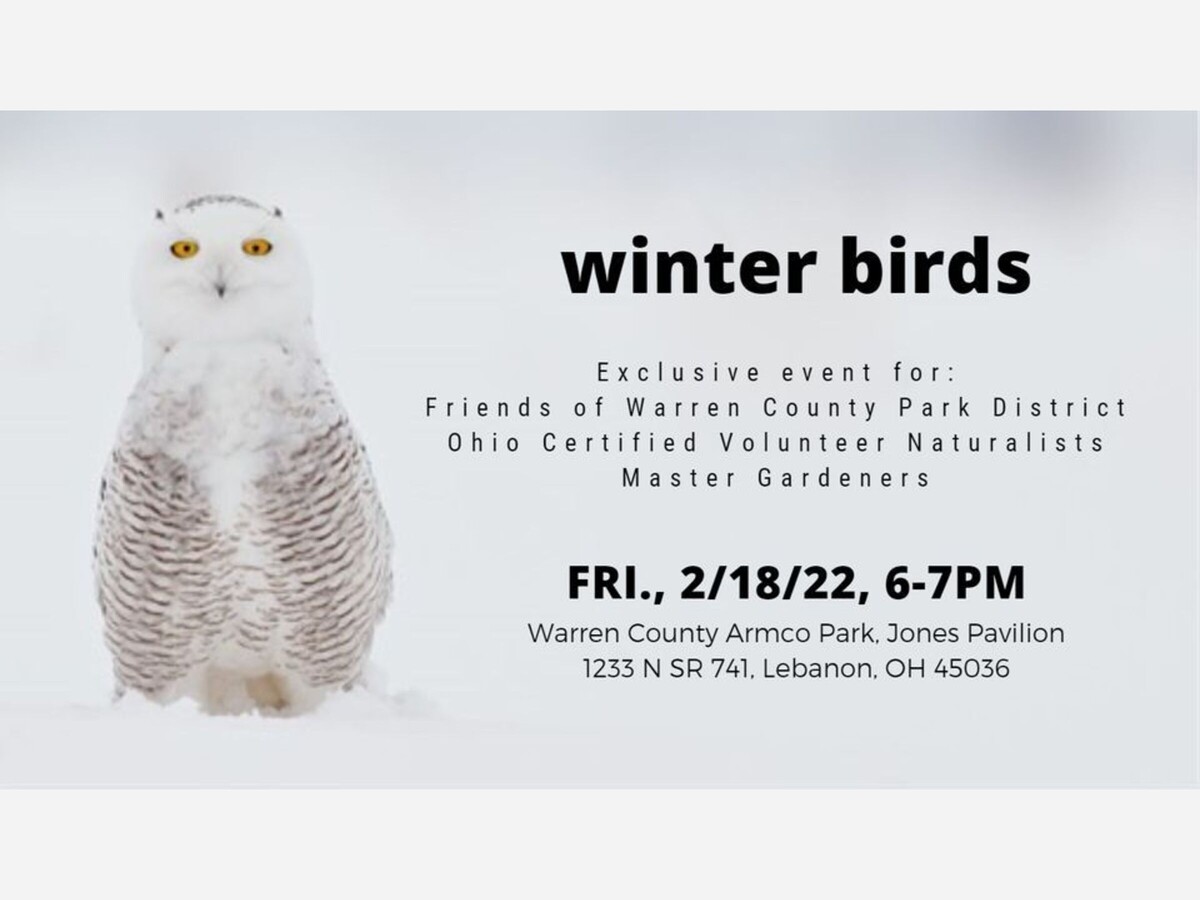 WARREN COUNTY, OH --
Become
a better birder! Learn tips on how to identify birds and the
different adaptations that birds have that allow them to survive the
winter.... just in time for the Great Backyard Bird Count!
Ohio Certified Volunteer Naturalists, Master Gardeners and current Friends of Warren County Park District are invited to join us for this FREE EXCLUSIVE program.
Not a member? No problem!
Come join Friends of WCPD that evening for just $15 and get access to this and other
EXCLUSIVE events throughout the year. Visit www.FWCPDOH.com for more info or fill out a member form on the night of the event.
Membership proceeds go towards
funding programs and services provided by the WCPD, like tonight's program that starts at 6 pm in the heated Jones Pavilion located inside Warren County's beautiful Armco Park. The program is scheduled to last for an hour.
Questions?
Contact us via FB messenger   https://www.facebook.com/search/top?q=friends%20of%20warren%20county%20…
Event
by , and Friends
of Warren County Park DistrictWarren
County Park DistrictWarren
County Park District Nature Programs