Deerfield Women's Community Yard Sales Are Back for 2022
Image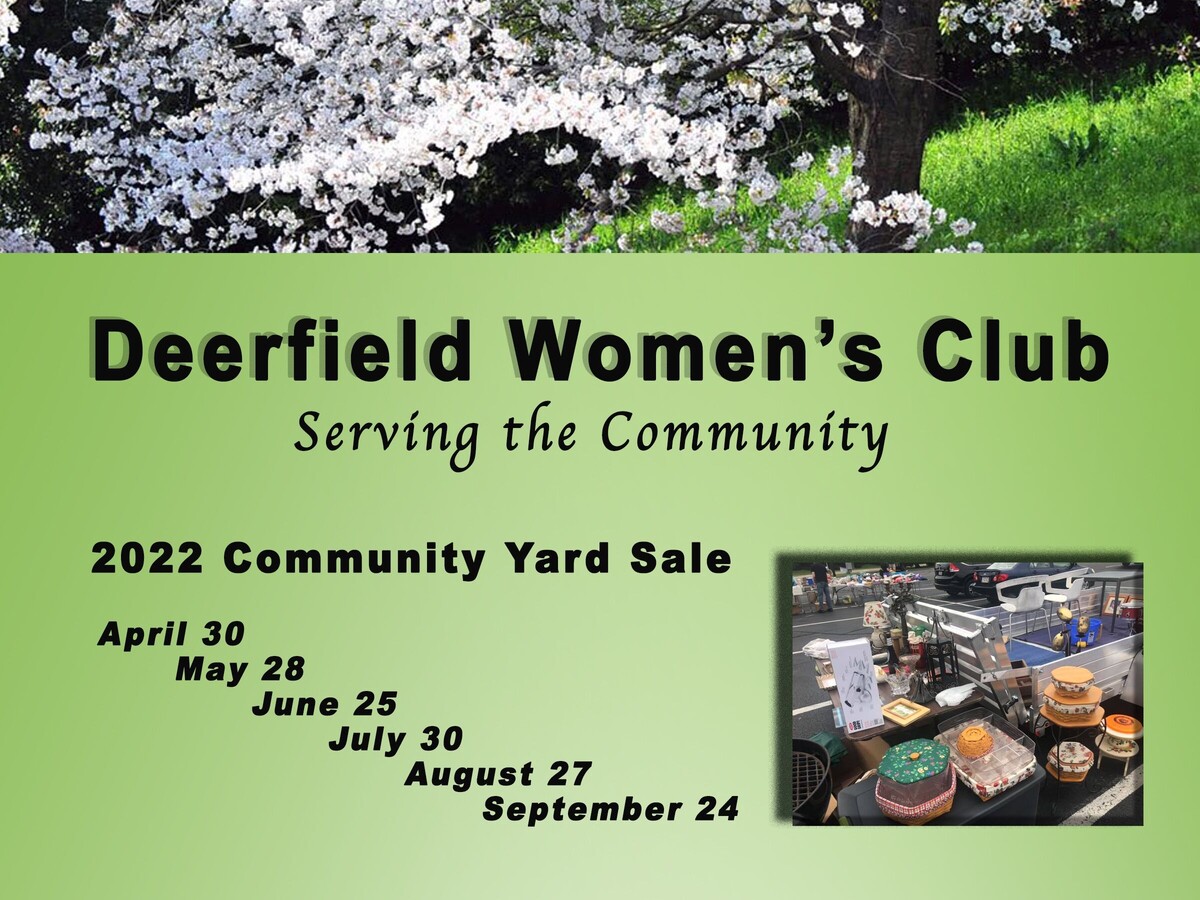 MAINEVILLE, OH -- Deerfield Women's Club will be hosting its Community Yard Sales again this year.  All sales are from 9 to 1. Most people start setting up at 8 am and there is no need to register beforehand. The price per parking space is $15.
The dates of the sales this year are...
April 30 (Only time at Columbia Intermediate School)
 May 28
June 25
July 30
August 27
September 24
IMPORTANT: The April 30 sale will be held at Columbia Intermediate School for this month ONLY. All other dates the event will be held at JF Burns Elementary School, 8471 Columbia Rd, Maineville, OH 45039
This year the money raised will be donated to Buckeye Search And Rescue Dogs www.buckeyesardogs.org... a great organization that really needs donations.
If you have any questions please visit our Website by clicking here, or calling Shelley at 513-489-0900, or email us at deerfieldwomensclub@yahoo.com.
JF Burns Elementary School
8471 Columbia Rd
Maineville, OH 45039
United States