Professional Pickleball Will Return to Mason
Image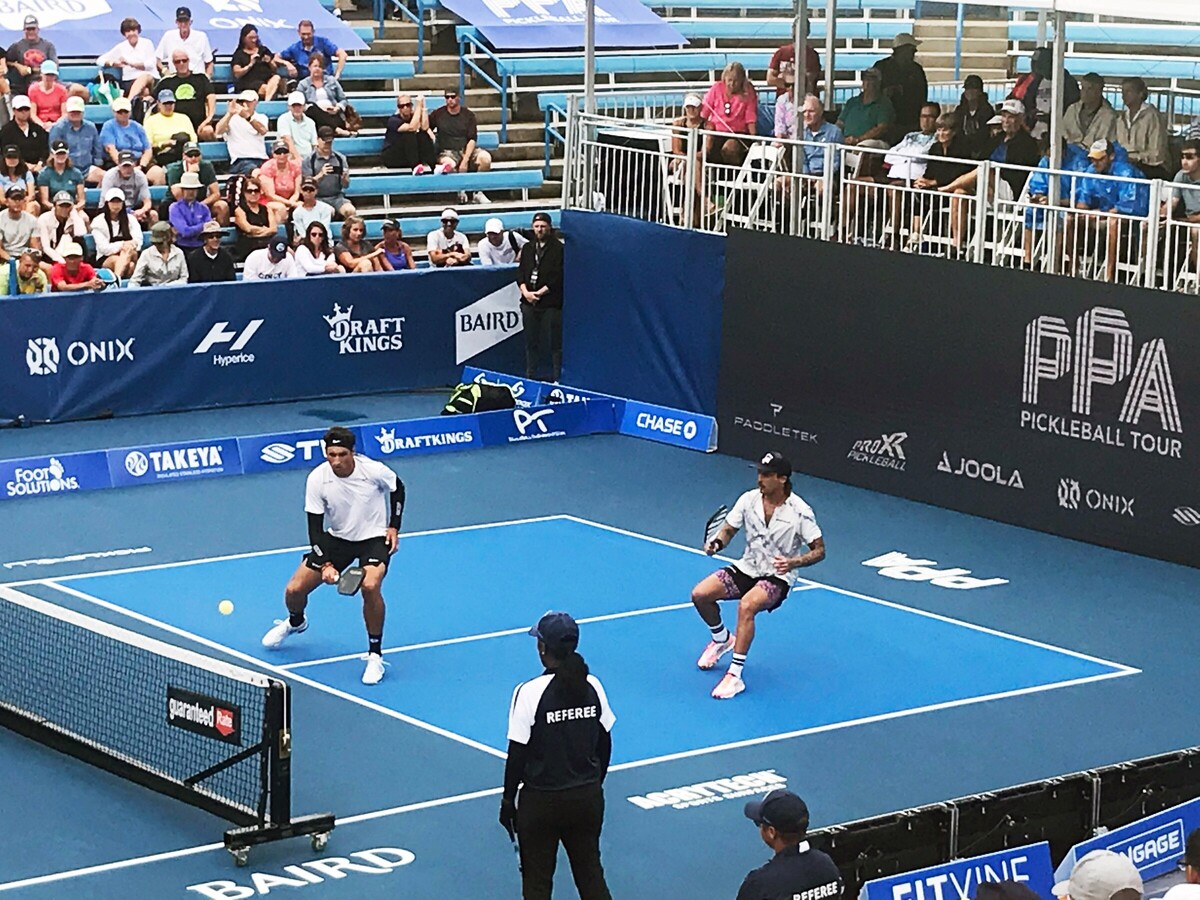 MASON, OH -- The Lindner Family Tennis Center became the site of the Professional Pickleballl Association Baird Wealth Management Open last weekend. 
The Lindner Center's courts were resurfaced from tennis courts into 42 pickleball courts right after the Western & Southern Tennis Open finished. This allowed for over 1000 pickleball players, both amateur and professional, to come out and compete for titles and money in this fast growing sport.
Along with being the first time for the Lindner Center to hold a PPA Tournament, it was the PPA's first time in Ohio, and this was also the largest pickleball tournament in the midwest's history. 
"We didn't know what to expect," said Hannah Johns, Content Director at PPA Tour, adding, "the center made everything work like a breeze. They have a fantastic crew who helped us every step of the way."
Johns added, "It was awesome to broadcast pickleball worldwide on the Tennis Channel at such a historic venue."
Johns noted how PPA truly appreciated how Lindner executive Neal Schear supported pickleball's inclusion at the facility.  "He came out multiple days to watch the event and congratulated us on the event's success."
Along with the Lindner Center, the PPA officials liked the Warren County area.
"Mason is great. The people are very nice... and it's so green." said Bryce Morgan, PPA Tour's President Bryce Morgan who's been living out west for the last several years in Utah. "I'm originally from Virginia. I just forgot how green places can be."
Morgan explained when looking for a venue to hold a tournament, PPA looks at both the venue and where there is a "hotbed of pickleball players," since an amateur tournament is being played at the same time the professionals are playing.
"This area really is a hotbed for pickleball players," he added noting how impressed he was with all the pickleball facilities in the region.
This year at Mason's PPA tournament approximately 800 amateurs competed while 200 professionals from all over the world battled  it out for the winning title in one of the five Pro-Divisions of:
Men Singles
Women Singels 
Mixed Doubles
Men's Doubles
Women's Doubles
"We had players from Canada, Mexico, Brazil, Slovenia, Russia, Slovakia, France, Germany, Israel, and Czech Republic" Morgan noted.
"I really enjoyed playing here. I like that I can see the amusement park too," said 15-year-old Anna Leigh Waters when she spoke with the WarrenCountyPost.com while leaving the court after just being named the number one PPA Singles Women player.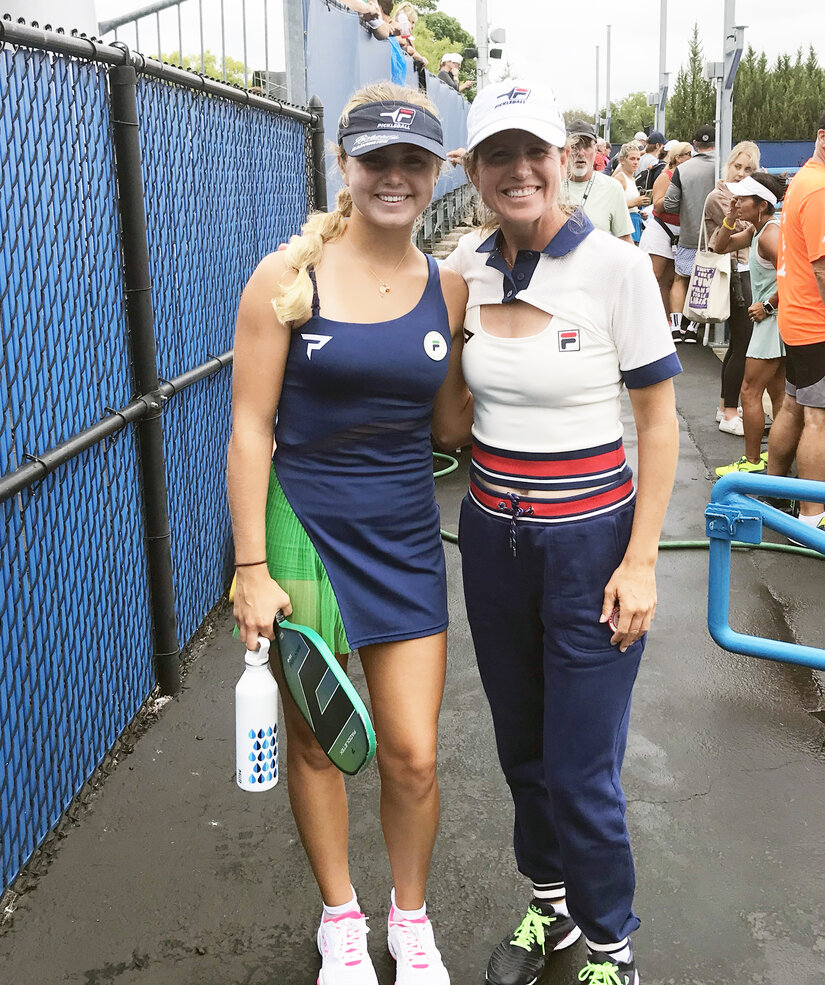 Along with being ranked number 1 in singles, she is ranked number 2 with her mom Leigh Waters, who is her partner in Women's Doubles. The Waters, who lives in Florida, explained how Anna learned to play pickleball... not in Florida, but in Pennsylvania. 
"My grandfather taught me," Anna said. "We had been evacuated from Florida, and we were staying up there... and that's where I learned to play."
While Anna wasn't able to visit the amusement park seen from the Lindner Center this year, she may have a very good chance to visit Kings Island next year since, according to Johns, "The PPA Tour will be returning to Mason."
"We will be back at Lindner next year and can't wait. We've signed a multi-year partnership with the Lindner Facility to return to Mason ," Johns said.
"Greater Cincinnati amazed us with their kindness and enthusiasm for the sport, and I also have to recognize the City of Mason for their proactive communication, help with promoting the event, and general wonderfulness. It was iust a fantastic experience all round, and we can't wait to come back next year," Johns added.
If you have never watched a pickleball game before, below is a short video showing how the pro's play the game.