Family reunited during special lunchtime surprise
Image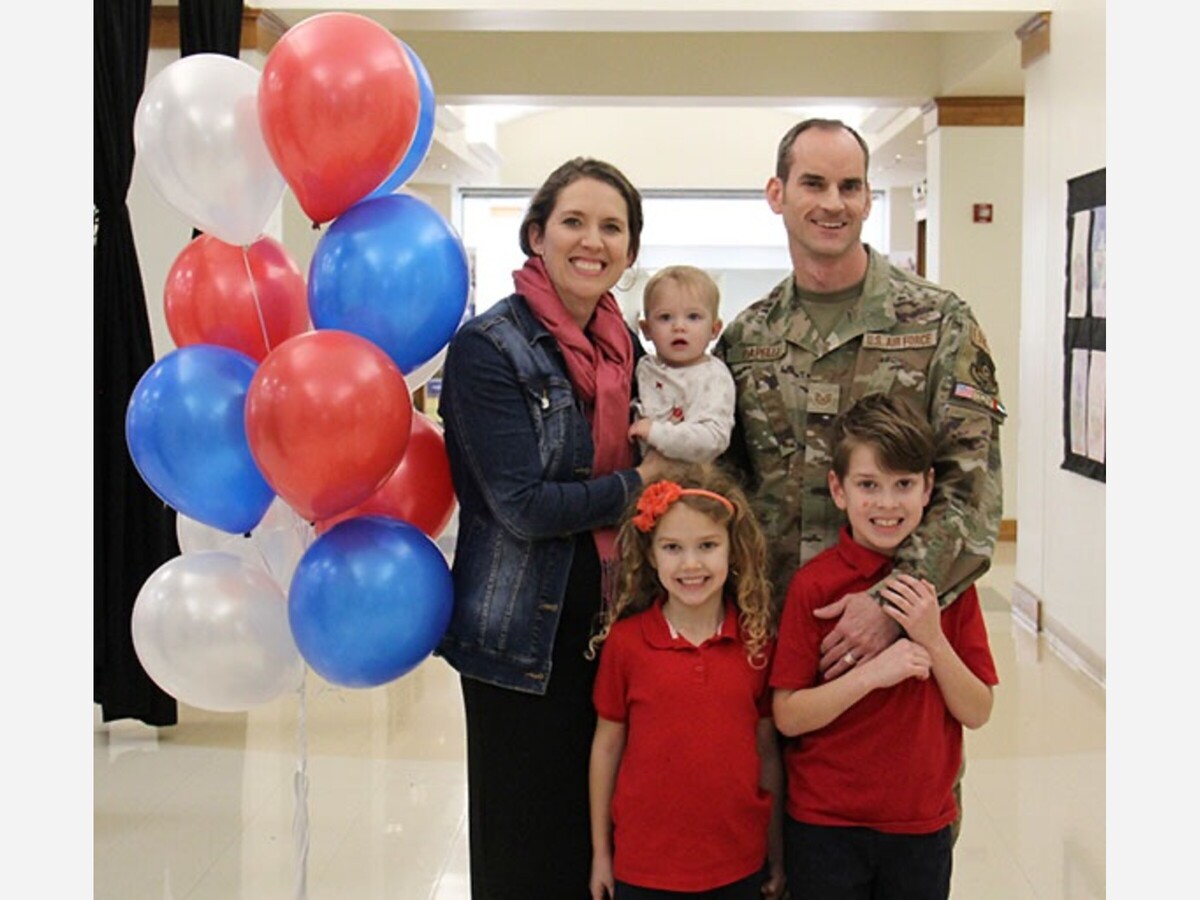 Story and photos contributed by Lisa Knoll
MASON, OH — A Cincinnati family was reunited after six months during a special lunchtime surprise at Mars Hill Academy Wednesday, January 18.
United States Air Force Technical Sergeant Jonathan Capelle returned home after an overseas deployment and was greeted with hugs and kisses from his children, second-grader Chanan and kindergartener Liana. Baby Marvella wriggled in delight from her stroller.
The lunchroom — full of students in grades K-6 — broke into applause and began singing "For He's a Jolly Good Fellow" as a sign of appreciation for Jonathan's service.
"When we heard Sergeant Capelle was coming home and wanted to surprise his children at school, we were more than happy to assist in any way we could," explained Mars Hill Academy Headmaster Mike McKenna.
The school community "adopted" Jonathan this fall to help him celebrate the holidays while away from his family.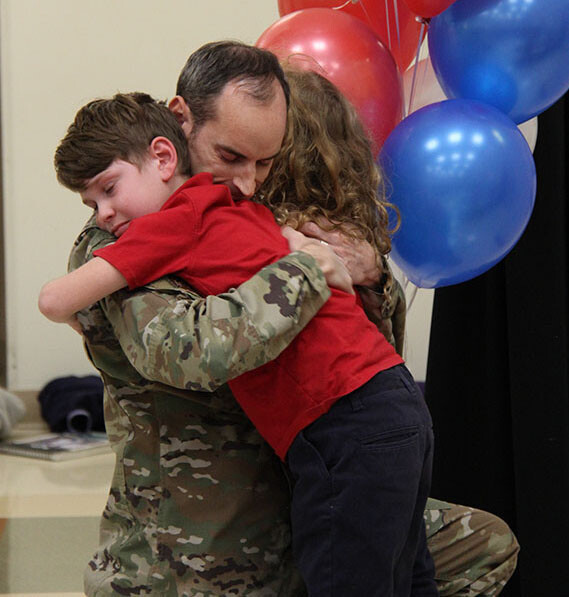 "The Mars Hill community put together an effort to periodically send Jonathan cards, letters, care packages, anything to help keep him connected. We also reached out to his wife Lauren to help her as we could," McKenna explained.
Lauren said that support was crucial in getting through deployment with three young children at home.
"The past six months have been the hardest season; but it is finally over," she said. "I am so grateful for the friendships I have made here in the MHA community; I could not have made it through without them."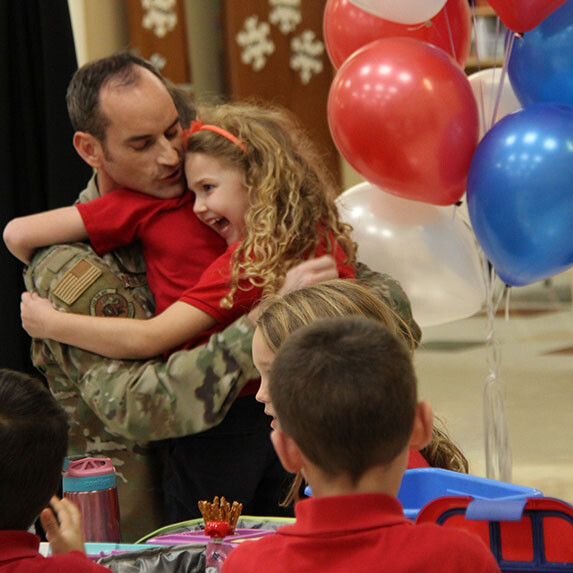 "One of things I love about Mars Hill is exactly this: the sense of community support and encouragement that helps many families — not just the Capelles — make it through life's challenges," added McKenna. "Without friends and family to support and encourage us, I don't know how any of us make it through."