Camp Cedar Ready for the 2023 Season
Image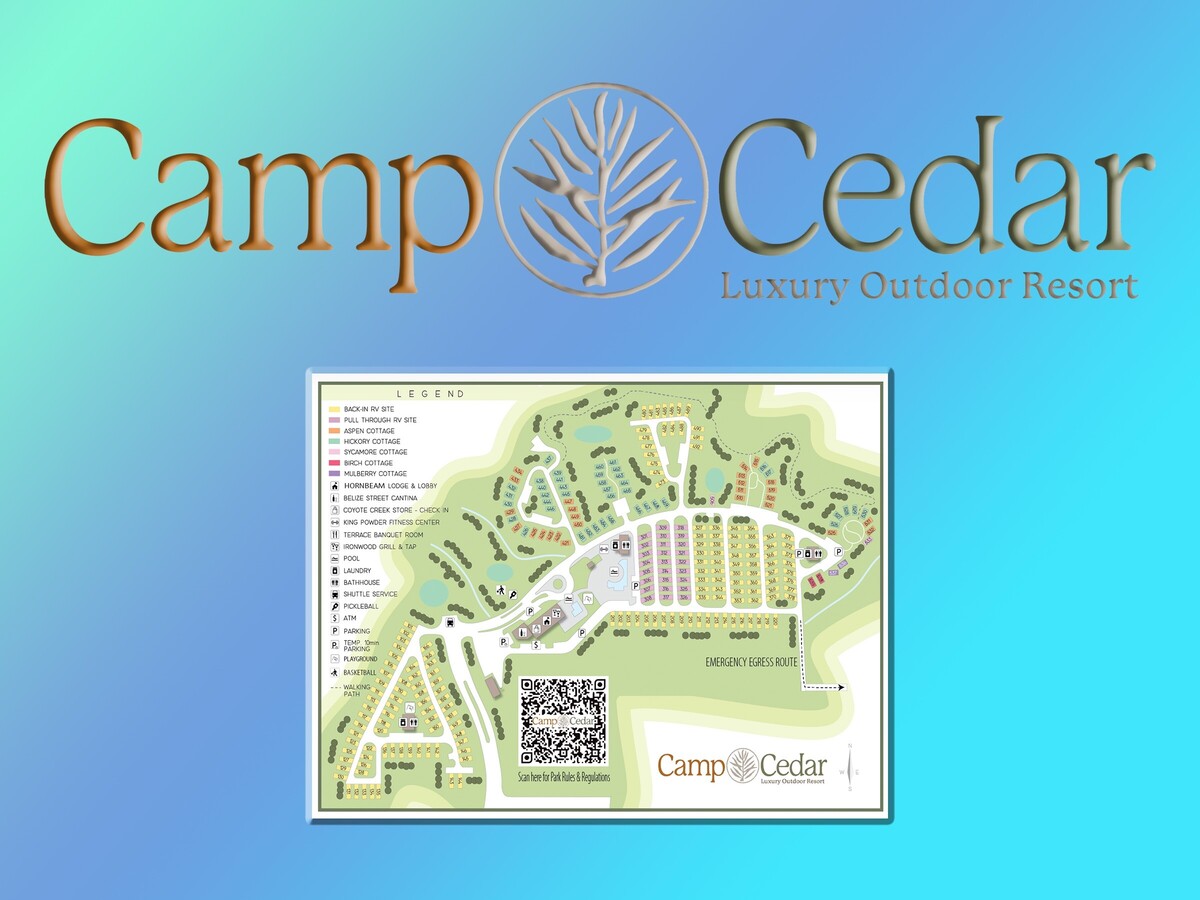 MASON, OH -- As the 2023 camping season kicks off, Camp Cedar is excited to welcome both new and returning guests from across the country. Conveniently located just one mile away from Kings Island Amusement Park, Camp Cedar is well-known as a beautiful outdoor resort that is the perfect getaway for all ages. Guests who stay at Camp Cedar can relax and unwind or go on thrilling adventures and explore the great outdoors.
Camp Cedar appreciates the relationship it has with Kings Island and the surrounding community. With many outdoor activities to enjoy, as well as on-site amenities and facilities, Camp Cedar combines an authentic Ohio camping trip with modern amenities. 
Its onsite restaurant – The Ironwood Grill & Tap – is open and ready for guests with its revamped menu and full bar. Serving meals, drinks, and snacks, there is something to enjoy for everyone. The grounds also houses a fitness center, swimming pools, outdoor games, and a recently updated Coyote Creek Camp Store. There are also golf carts available to rent to explore the camp's property in style or spend the day relaxing by the pool in one of the cabanas.
The Camp Cedar staff has made positive changes to make this the best season yet. Camp Cedar's new General Manager, Amanda Jackson, has worked tirelessly to ensure guests receive the best Camp Cedar has to offer. 
To kick off the summer season, Amanda and the Camp Cedar Staff will be hosting its first annual Camp Cedar Celebration Days starting on May 10, 2023! Guests can anticipate exciting on-site activities, live entertainment options, and other great amenities for all to enjoy. 
Learn more about Camp Cedar on their website at www.visitcampcedar.com. 
If you missed the warrencountypost.com piece done last year about Kings Island's 5oth Anniversary, you can still catch it by clicking it here on Kings Island and see some neat photos taken by WarrenCountyPost's own Travel's with Paul.