Mars Hill Academy's volleyball teams concluded outstanding seasons
Image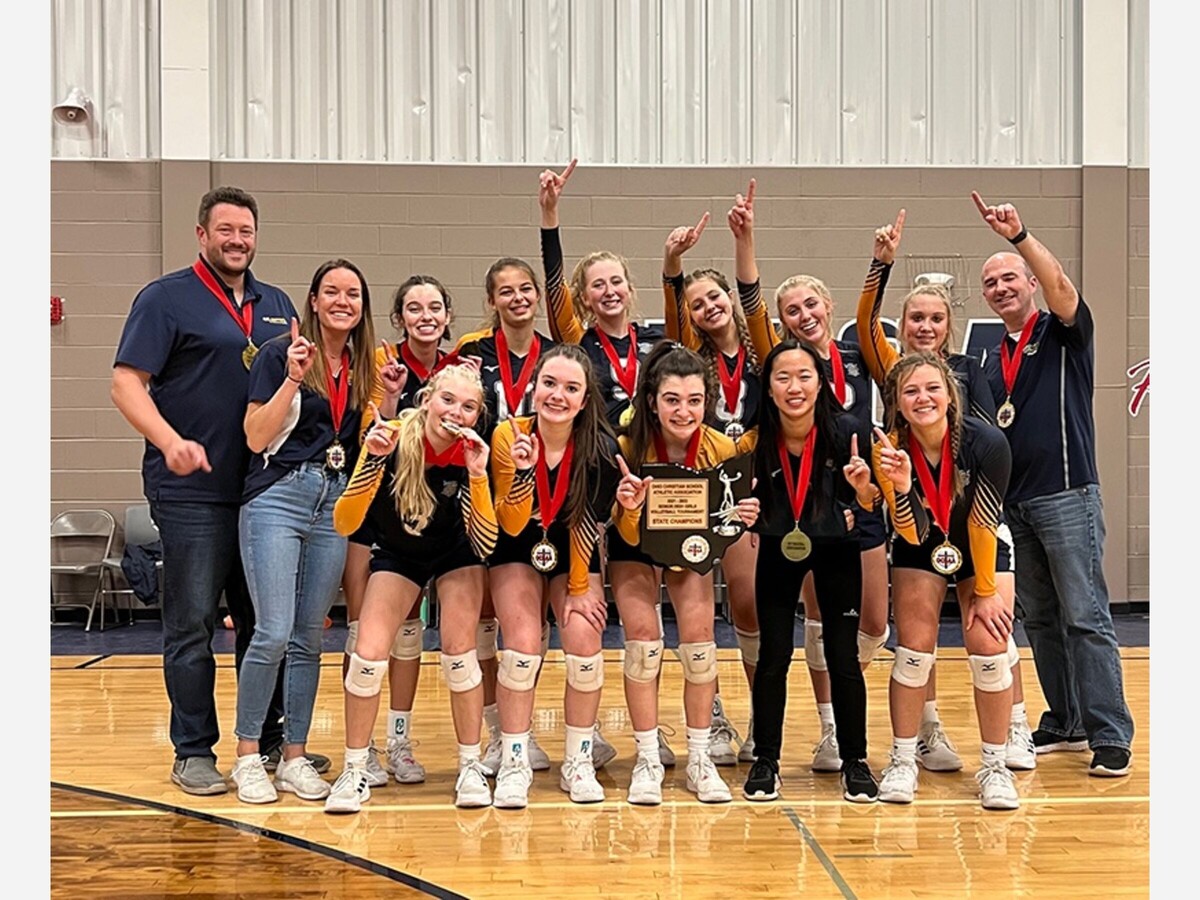 Mason, OH --- The 2021 fall sports season ended extremely well for Mars Hill Academy's volleyball teams. The Varsity team was named both OVCC League Champions and OCSAA State Champions. Along with winning these titles, several team members were named to the OVCC All-Conference team.  
Senior Olivia Baker and junior Sarah Harris, both from Lebanon, were named First Team, while senior Mia Bell of Cincinnati; junior Nicole Harris of Lebanon; and junior Claire Robey of Cincinnati were  named Second Team.
Along with these wins, the Varsity team saw Baker honored as Player of the Year, and head varsity coach Betsy Thistleton  named as Coach of the Year.
The Varsity team wasn't the only one winning titles this season. Mars Hill Academy Third and Fourth Grade Volleyball Team, pictured below, was named The 2021 Southwest Ohio Christian Athletic Association League Champions.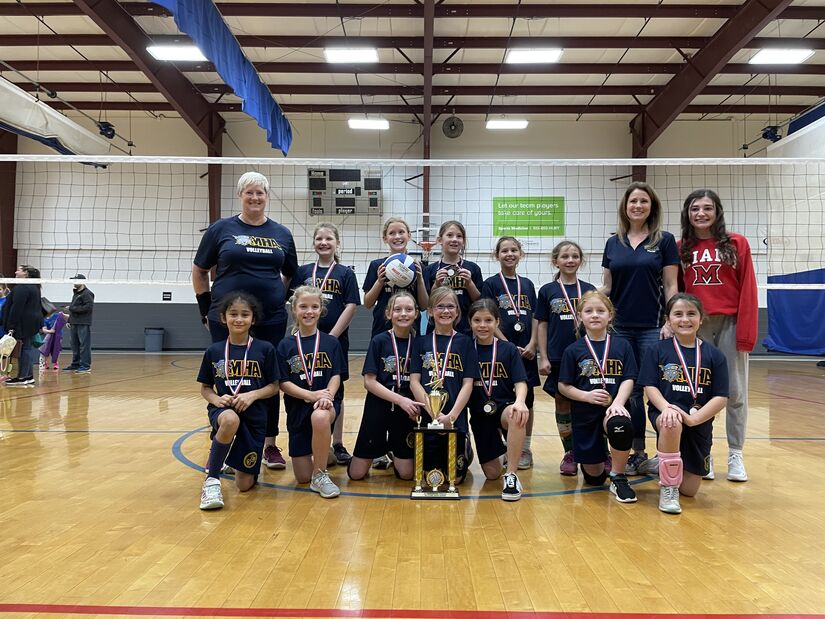 Coming in as the runner-up team for the Ohio Christian School Athletic Association State Tournament was Mars Hill Academy's Junior High team, which is pictured below.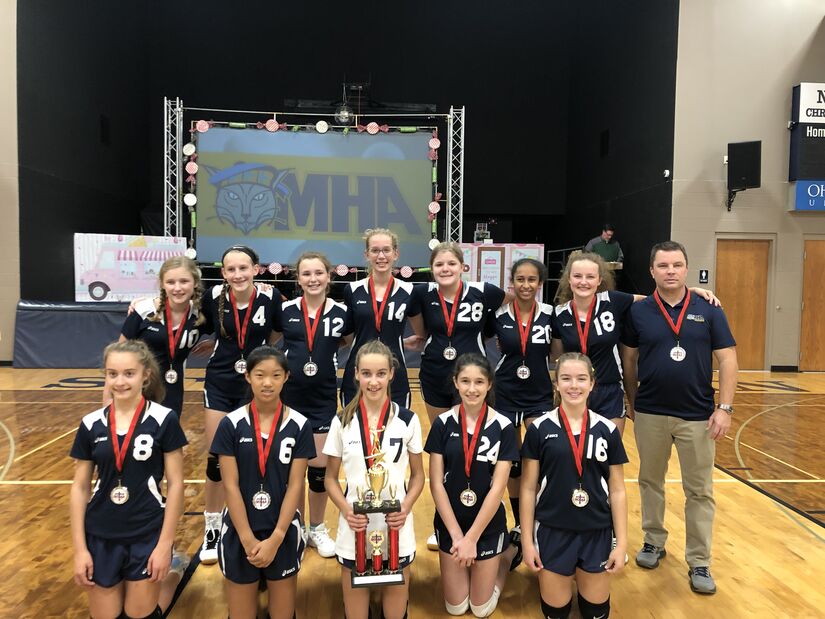 Following right behind its varsity team, Mars Hill Academy JV Volleyball team (pictured below) won the Ohio Valley Christian Conference league tournament.