Middletown Helping Franklin Township And County Gain Wanted Amenities For Their Residents Too
Image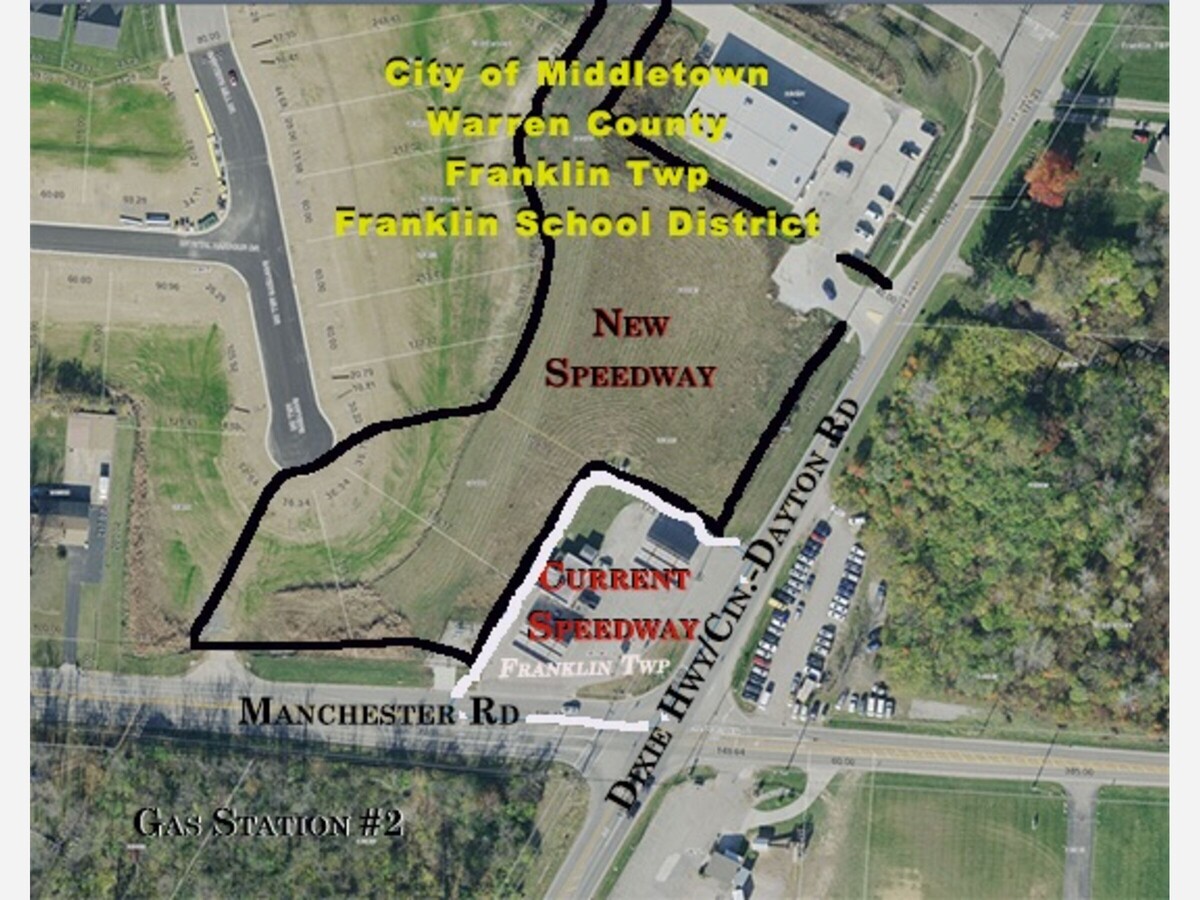 Middletown, OH -- Warren County is seeing some exciting things happening for its residents who live near and around the Middletown part of the county. And, many of these things were being voted on during the "holiday season," which means many of us might have missed the local news because we were too busy with Thanksgiving, Christmas, Hanukkah, New Years and/or many of the other holidays celebrated at this time.
So, in case you have not heard, here are a few of the projects that were given the go-ahead by Middletown Council that are happening here in Warren County...
Two "new" gas stations are coming to the corner of Manchester and Dixie Highway (also known as Cincinnati-Dayton Road). "New" for Speedway means a brand new $4.6 million Speedway complex with a convenience store, while the second is a $3.5 million gas station, which is a "new" business to the area.
City Manager James Palenick knows this area is growing. With all the new homes being built in Sawyer Mills in Middletown, and with talks of a new development in the City of Franklin off the corner of Manchester and Shaker Roads, this area is beginning to experience the southern growth of the Dayton Market into the northern growth of the Cincinnati Market.
"With this type if growth, these types of amenities are needed for people in this part of the township," said Franklin Township Trustee Brian Morris.
On the cities Youtube Channel Updates with the City Manger Palenick noted, "They really don't have that many amenities around there, but right at that particular intersection, where there's quite a bit of traffic... that's going to be an opportunity to take what was a really rather modest, limited Speedway Gas Station and turn that into a really large one thats really nice."
Speedway will remain on the northwestern corner of the busy intersection, along with its convenience story, there will be 10 gas bays rather than just the 4 it has now. It will also move into the incorporated section of the township of Middletown. With this lot being more off the road, it gives drivers better on and off access to both Manchester Rd and Dixie Highway.
It also allows for the current Speedway to stay open until the new one is built. Once the new station is open, the old station will be demolished.
Then, earlier this month Middletown Council voted to rezone the 1.78 acres across from Speedway, on the Southwest corner of the intersection, for construction of a new 5-pump gas station.
Pastor Don Shepard of Healing Word Church, who owns the property, had asked council last year for the area to be re-zoned. The church had purchased the land back in 1998 in hopes of developing it, but later found the land was not feasible for the reason they had purchased it. Shepard was requesting that the land be rezoned so that the church could sell it to Amarjit Takhar, who owns other stations, to build a gas station.
While last year's council voted against the request, the new council that took office in January approved the request 4 to 1 for the area to be rezoned. Plans to build a gas station can move forward.
Another item that council approved prior to the end of the year was a new luxury multi-family development with 320 units to be built off of Innovation Drive near the Atrium Medical Complex. 
It's being built to attract the professionals who want to be near Interstate 75.  People who may work in the Dayton or Cincinnati markets, but would like to have the amenities that Middletown can offer, said Palenick.
Amenities such as restaurants, medical facilities, parks, bike paths, and retail are easily accessible at this location, as well as a new entertainment destination... Middletown's Towne Mall Galleria.
Middletown City, along with Warren County's Port Authority, has been busy looking at ways to re-develop and bring new life back to the Towne Mall area.
Martin Russel, Executive Director for the Warren County Port Authority, noted that Tourism is Warren County's largest industry and brings in $1.3 to $1.4 billion dollars a year.
Back in April of 2021 Russell shared with City of Middletown Council Members that there is a need for an ice rink in the area, especially now that Dayton's Hara Arena and the Cincinnati Gardens are gone. By building an ice arena, it could change the Middletown I-75 corridor into a hub for ice sports such as hockey, curling, and figure skating.
"We have an investment group who is looking to do a sports franchise, a tier-two junior hockey team. We a have a couple other groups that have committed. The landowner is willing to give the land for this entertainment venue free of charge for this," Russell told Warren County Commissioners earlier this month.
Things have been progressing in a positive manner for the redevelopment. In December,George Ragheb, owner of the Towne Mall Galleria, signed a contract with K1 Speed, an indoor go-kart racing track, to come to the area, Palenski announced on Updates with the City Manager. 
To watch and hear more what is happening here in Warren County's Middletown visit...
"The more positive changes that are happening in Middletown's Franklin Township area means more positive changes for Franklin Township residents," said Morris, adding that the more businesses that come into this area of Middletown means the more revenue can come into the Franklin School District. 
"This growth... It's definitely a win for township residents, the City of Middletown and Franklin School District," said Morris.