Little Miami Middle School Students Are On A Mission
Image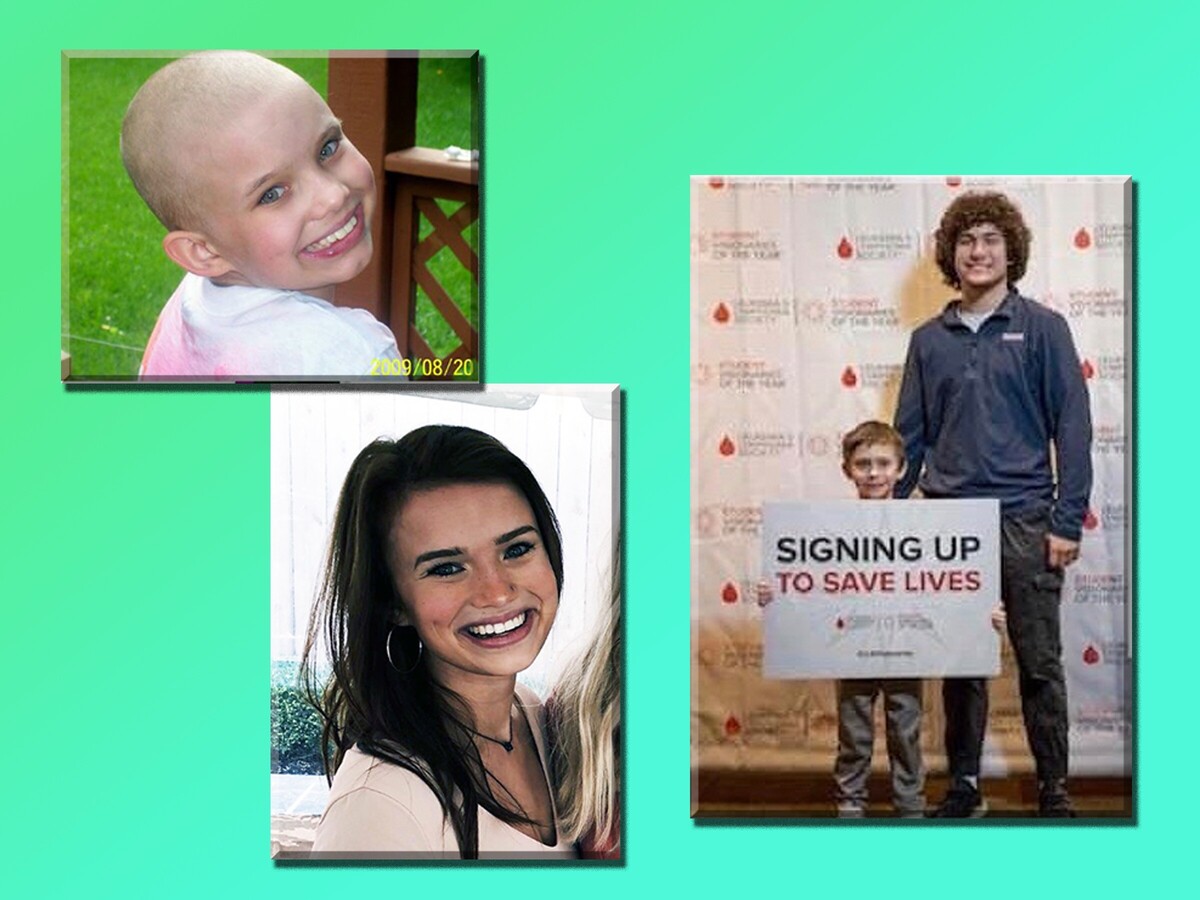 MORROW, OH -- When it comes to the war on cancer both Little Miami Middle School Teacher Ellen Mason and junior Tyler Drew have their own personal experiences of battling and dealing with the horrific disease. 
Mason's experience goes back in January of 2009 when her daughter Leah, who was just 9-years old at the time, was diagnosed with Leukemia, while Tyler's experience came in 2019 when his then, 3-years old brother Drew, was diagnosed with Leukemia. Now that both are able to say their loved ones have beaten the blood cancer, they also have a mission... find away to cure cancer. 
Prior to her daughter Leah being diagnosed, Little Miami was already participating in the Leukemia & Lymphoma Society Fund Raiser. It was after her daughter's diagnose and remission that Mason became even more involved with the fundraiser... she took over chairing it at the school.
"This year we want to raise $20,000 to help Tyler raise his goal of $40,000. We are helping him to be named the Student Visionary of the Year for LLS," Mason explained. 
"Visionaries look to the future—and see infinite possibility. They challenge the status quo—and make the impossible possible. They boldly imagine a better world – and lead the charge to create it," Mason said, adding, "the Leukemia & Lymphoma Society was built on that same vision - of a better world - one without blood cancers." 
Running until March 17 students at Little Miami Middle School are working hard to try and reach that goal of $20,000. And as an incentive for the students, teachers have made deals to do things such as eat bugs, play blindfold musical chairs or get duct tapped to the wall... just to name a few challenges they have done in the past when goals have been met. 
Also, this coming Saturday March 11, evofit is holding a workout event for $20 to raise money for the cause.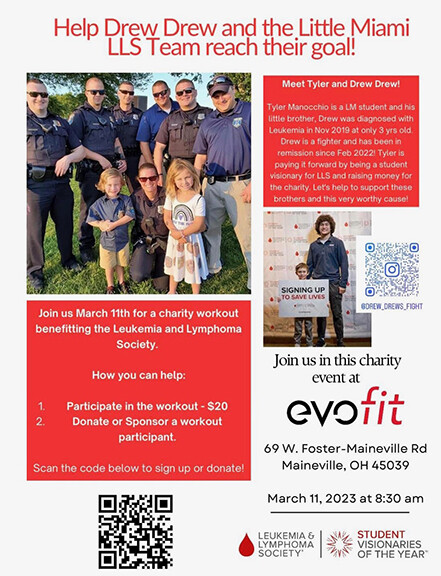 Students at Little Miami Middle School have even made a video they want to share in hopes you too will want to help win this fight. 
"I am a visionary; I have a vision for a world without cancer, but I need your help," Mason said adding, "Please consider joining this fight by making a donation. All donations are greatly appreciated and tax-deductible. Please visit my website (click here) often and tell friends who would also like to donate!