Who's Playing Out Brought To You By Hall Around Town Radio
Image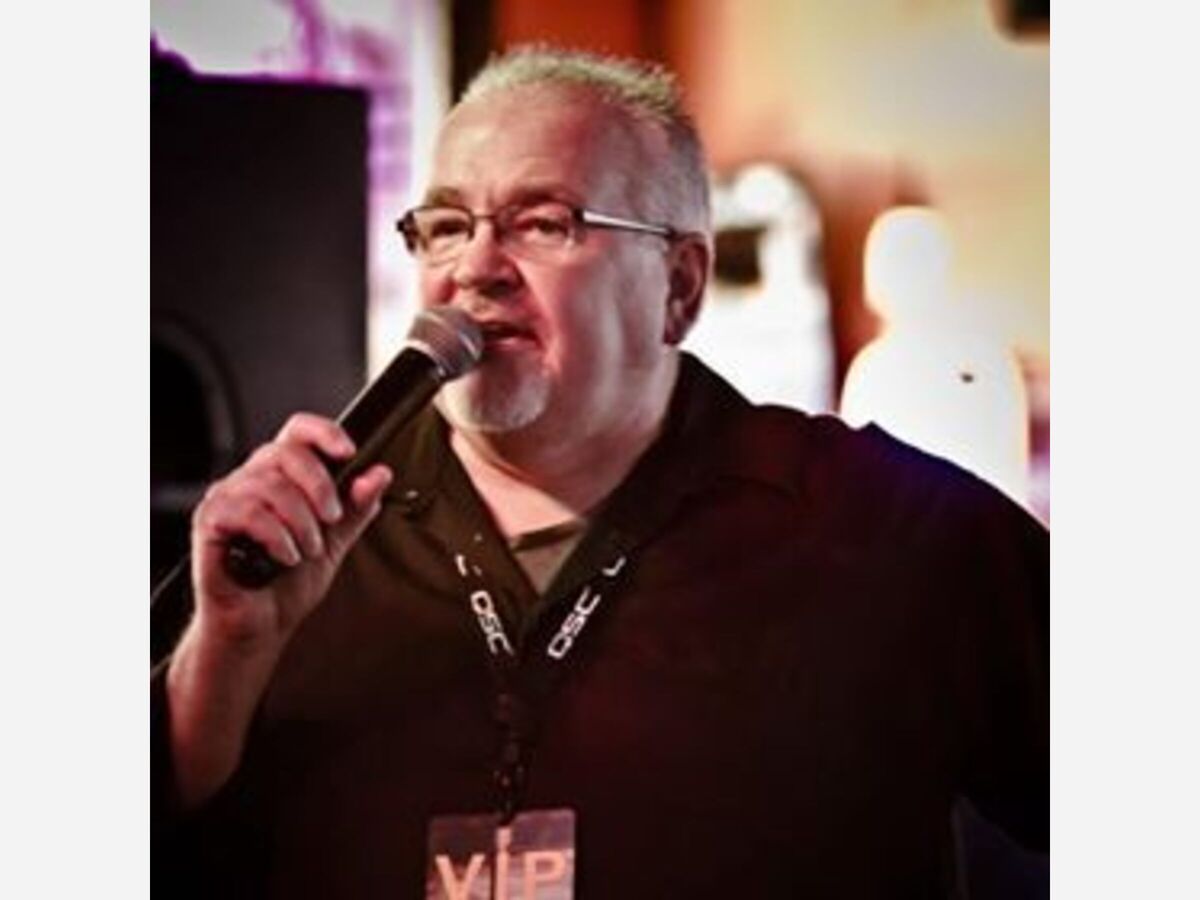 Who's Playing Out for Thursday, October 14, 2021
Brought to you by Scott from "Hall Around Town Radio"
A little live music can turn an ordinary day into a memorable experience. The area's top musicians take center stage at some of the tri-states best restaurants and nightspots, bringing live music to our region nearly every night of the week. Make your first stop here weekly to find out "Who's Playing Out" at one of our live local music venues.
Bands and solos brought to you by our friends at Froggy's in Monroe, Ohio and Hall Around Town Radio (follow us on Facebook)
Froggy's in Monroe
Friday - 9p- Chelsea Calloway opens for Kick Engine
Saturday - Cassette Junkies Sweetest Day -80's theme Party
Tuesday- 6p Brett Brock and Dan Kaufman
Wedneday- 6p Amy Newhart on the Patio
Wed- 8p -12 Karaoke inside Dj Songz
Online seating reservations / tickets at www.gotofroggys.com
Mr. Boro's Tavern Springboro.
Thursday – Cody Doench 7 to 10
Friday – Pearl Street 8 to 11pm
Saturday – Linus Tate 8 to 11pm
Sunday – NFL Games
Tuesday – Trivia with Scott at 7pm
Wednesday – Queen of Hearts
Heathers
Thursday – Zane Gerlach at 6:30pm
Friday – White Knuckle Weekend 7pm
Saturday – Ithika 7pm
Tuesday Acoustic Music 6:30
Wednesday "Name That Tune" Trivia with Scott 7pm… Only a few weeks left!
The Belle & The Bear (Montgomery)
Thursday Jam featuring the Cincy area's best musicians 7:30 pm
Friday – In Real Life 8:30 pm
Saturday – The Hanky Panks 8:30pm
Sunday Strumday 1pm
Monday Game Night 6pm
Tuesday – Jamie Combs 7pm
Lebanon Grand Opry House
Saturday – Grand Opry House Birthday with Jessie Lyn & the TNT Band – starts at 6pm
Sorg Opera House
Friday – The Ultimate Doors Tribute 8pm
Saturday - Terry Lee Goffee: "The World's Premiere" Johnny Cash 8pm
Tickets at Cincyticket.com
Soft Rock Café
Karaoke Friday and Saturday 8pm
Little River Bar and Grill (Oregonia)
Thursday DJ Songz
Friday – TBA 7pm
Saturday - TBA 7pm
The Blue Note Harrison
Friday October 15th Jose Madrigal "The Ultimate Santana Experience with Tim Goldrainer opening … Doors open at 5:30
Tickets available at …. CincyTicket.com
Crooked Handle Brewing Co.
Friday– Live Music – Scott Houchens 6 to 9pm
Pohlman Lanes & Scott's Bar & Grill (Hamilton Ohio)
Family Entertainment Complex 954 Pyramid Hill Blvd., Hamilton Ohio
Thursday Karaoke with DJ Nick 7 PM to 11 PM
Friday - Sean Poole 7pm to 11pm
Saturday - 7pm to 11pm Miss Jacque Halloween Party / Dj Christian D opening show at 6pm
Monday After Hours Big Band 7pm-9pm
Wednesday Standard Country Time Band Matinee Show 1pm to 3pm
Hidden Gem Music Club
Thursday - Serenity Fisher & Michael G Ronstadt 7pm
Friday – Blues Power 7:30pm
Saturday – Wild Front Tears 7pm
Sunday – Bright Moments 7pm
Scotty Long / DJ Songz
Thurs- Little River Bar and Grill- Karaoke Party
Sunday - Legends Bar
Tuesday The Barrel Karaoke 7pm
Wednesday Froggys Karaoke
Scott Hall – Hall Around Town Radio
Tuesday Trivia at Mr. Boros Tavern 7pm
Wednesday "Name That Tune" Trivia at Heathers 7pm
Thursday at the Belle & Bear Open Jam 7:30
Bands, Solos and Duos
Latter
Saturday - Bradford Pumpkin Festival in Brandford Ohio. Community building from 8-12!
Vaughn Sutherland
Friday - Woollys in Franklin formerly Scotties Tavern- 7-10pm
Saturday - Bock Family Brewing in Centerville-- 7-9pm
Sunday - Cold Beer and Cheeseburgers in Beavercreek 5-8pm
Shane deMoss Music
Wednesday 10/20 Milano's (741) Miamisburg, OH 7-10
Six String Hustle
Fri 10/15 8pm - 12am Gerstles Louisville, Ohio
Sat 10/16 9pm - 12am Ron's Place 2.0m Blanchester, Ohio
Wed 10/20 7pm to 11pm Foley's Irish Pub Reading, Ohio
Chad Applegate
Friday - Chad Applegate solo at Little Miami Brewing Co, Mitford OH 730 to 1030
Velvet Crush Unplugged
Friday 10/15 The Pour Haus Centerville, oh 8-12
Saturday 10/16 Good Time Charlie's Miamisburg, oh 8-12
Route 88 Full Band
Friday 15 Oct Wings in Vandalia with Flaw 8 - ???
Saturday 16 Oct Route 88 Full Band Kettering VFW 7:30-11
Linus Tate
Friday October 14 Putters Sports Grill Liberty Township, OH 7PM
Saturday October 15 Mr Boros Tavern Springboro, OH 8PM
Ithika
Saturday 10/16 at Heather's Café 7-11pm
Bryan Scott
Friday Oct 15 Chiefs Landing 6 to 10
Saturday - Oct.16th Fort Thomas pizza Fort Thomas KY 6 to 9
White Knuckle Weekend
Friday - Heather's Springboro from 7-11
Saturday Beavercreek Moose from 8-12
Blind Faith Duo
Friday - Alexandria Brewing Company 7-10pm
Kevin McCoy
Thursday - Oct 14- Opening for Jimmie Allen Louisville PBR w Billy Brown and Talon
Saturday - Oct 16. Smoke Justis 7-11pm w Lee Dixon
The HomeGrown Band
Friday October 15th The Miamisburg Moose 8-11
Retrobution
Friday @ Foys Halloween festival in Fairborn, 830-10
FireBall Ridge
Friday, Oct 15th Misery and Jen's 8-12
David Thornton
Thursday, 10/14 Figleaf Brewing Company 6:00-9
Chris Lee
Thu., Oct. 14 Railyard Bar & Grille Sunman, IN. 6pm-9pm
Fri., Oct. 15 Red Rose Jems Pizzeria. Cincinnati, OH. 6pm-8pm
Sat., Oct. 16 Macs Pizza Pub Covington, KY. 6pm-10pm
Sun., Oct. 17 Treasure Aisles Flea Market Monroe OH. 11:30am-2:30pm
Tue., Oct. 19 Hosting the Open Mic at Red Rose Jems Pizzeria 5pm-8pm
Wesley Green Music
Friday - Appearing with 9eight Central, AJs Franklin Tavern 9 to 12 pm
Saturday, 16 Oct Heroes Pizza 7-10pm
Jordan Wood
Friday 10/15 Harley Davidson Final Bike night w/WEBN bike giveaway Full Band 6pm Fairfield, OH
Saturday 10/16 Outlaws Middletown MC Clubhouse 4-6pm
Saturday Foley's Irish Pub 8pm Reading, OH
Monday 10/11 Misery & Jens Open Jam 8pm - ? Hamilton, OH
Heath Bowling
Thursday 10/14 Open Mic(AJ's) 8-11p Franklin, OH
Friday 10/15 AJ's Tavern 6-9p Franklin, OH and 9/8 Central 9-12
Saturday 10/16 Shadows Pub 8-11p Fairborn, OH
Sunday 10/17 Open Mic(GTC) 5-9p Miamisburg, OH
Tuesday 10/19 Open Mic(GTC) 8-11p Miamisburg , OH
Wednesday 10/20 Fairfield Pub 8-11p Fairfield, OH
Joe Cowels
Sunday Joe C solo Belle and the bear, 4pm to 6pm
Kevin Cooper
Thurs 730-1130pm: B&B Jam
Fri 8-11pm: Eyes Up Here at Gano Tavern
Sat 830pm-1230am: The Hanky Panks at The Belle & The Bear
Michelle Robinson Band:
Thurs - ZooBrew Cincinnati Zoo w/Niko Moon & Elvie Shane 6:30-9:30
Fri - Hollywood Casino Lawrenceburg On the Roof 8-12
Sat - Weber Pumpkin Festival in Harrison 1-2
Sat - duo at Liberty Center 6-8
Dat Band
Friday 8-11 Fretboard Brewing
Kick Engine
Friday @ Froggy's 9pm Chelsea Calloway will be opening
Sepia Heyday
Friday at Westside Venue at 7 o'clock with Vinyl Ash and Mr. Scientist
Acoustic Blue
Thursday, Oct 21st @ 6:30pm. (Ann & Mike) - PARs Place, Fairfield, Ohio -
RED HOT RIOT
Saturday-Gano Tavern-Saturday, 10/16, 8:00-12:00
ReDD
Fri 10/15 @ Putters (Maineville) 7-10pm
Carey Hunley solo acoustic –
Thursday - 10/14 @ Legends 8-11pm
Carey & the Nostalgia (90's band)
Friday 10/15 @ Legends 9-1am
Carey & Shannon Schmidt
Saturday - 10/16 @ Black Walnut Festival 2:15-4:15pm
If you would like to have your musical act featured on our weekly podcast or in Warren County On-Line News contact us @Hall Around Town Radio on Facebook! For additional Band information follow our daily Facebook "Live at Five" program @Hall Around Town Radio