Who's Playing Out Brought To You By Hall Around Town Radio
Image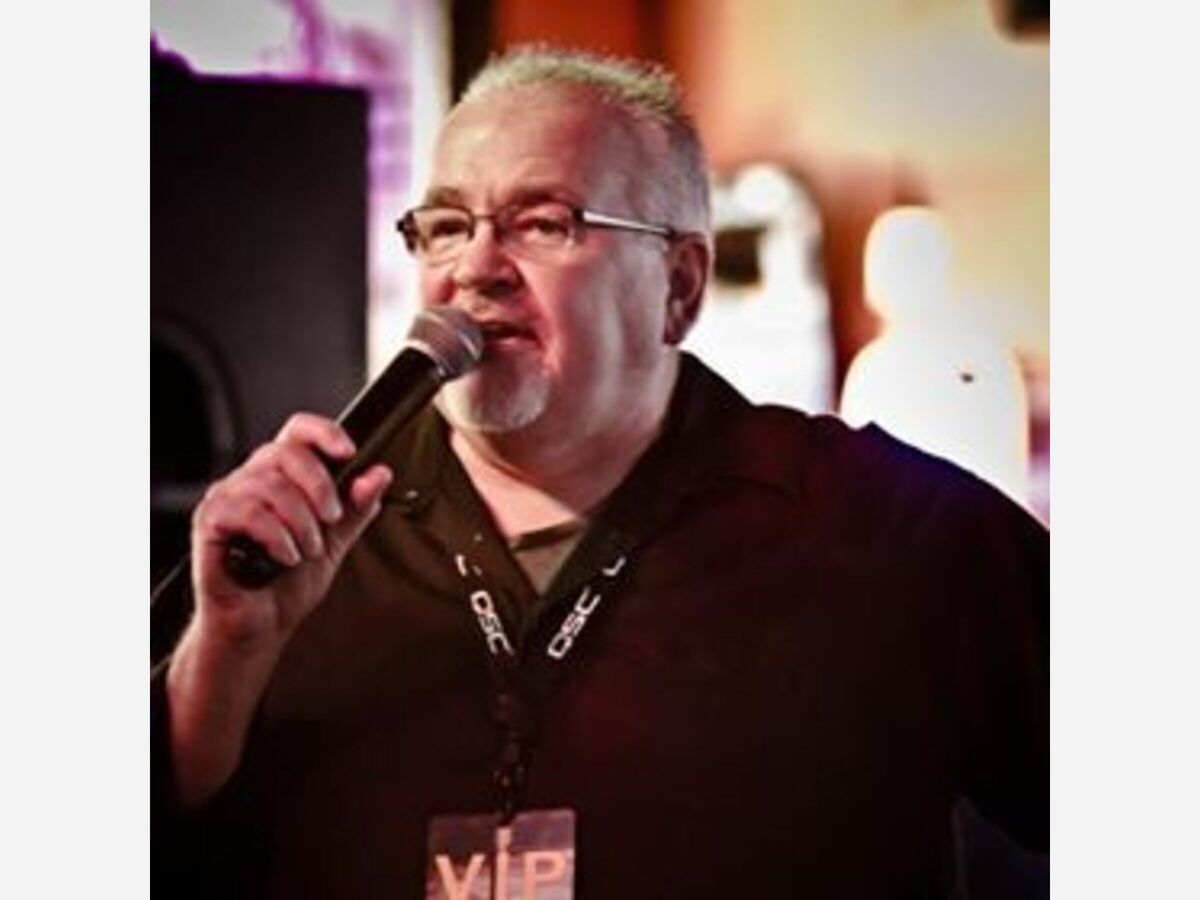 Who's Playing Out for Thursday, October 21, 2021
Brought to you by Scott from "Hall Around Town Radio"
A little live music can turn an ordinary day into a memorable experience. The area's top musicians take center stage at some of the tri-states best restaurants and nightspots, bringing live music to our region nearly every night of the week. Make your first stop here weekly to find out "Who's Playing Out" at one of our live local music venues.
Bands and solos brought to you by our friends at Froggy's in Monroe, Ohio and Hall Around Town Radio (follow us on Facebook)
Froggy's in Monroe – Sponsor of our Thursday LIVE show on Facebook
Fri- 9p Social Chemist (get advanced tickets, they're selling fast !)
Sat- 9p Quiet Storm
Wed- 8pm-2am Karaoke Dance party with Dj Songz
Kitchen now open 7 days Fri & Sat noon till 11p
Online seating reservations / tickets at www.gotofroggys.com
Mr. Boro's Tavern Springboro.
Thursday – Browns Football 8pm
Friday – Route 88 8 to 11pm
Saturday – OSU Football 7:30pm
Sunday – NFL Games
Tuesday – Trivia with Scott at 7pm
Wednesday – Queen of Hearts
Heathers
Thursday – Jimmy D Rogers at 6:30pm
Friday – Until Rust 7pm
Saturday – Forsaken 7pm
Tuesday Acoustic Music 6:30
Wednesday "Name That Tune" Trivia with Scott 7pm… Only a few weeks left!
The Belle & The Bear (Montgomery)
Thursday Jam featuring the Cincy area's best musicians 7:30 pm
Friday – Gerhard Albinus Band 8:30 pm
Saturday – Crown Watts 8:30pm
Sunday Strumday 1pm
Monday Game Night 6pm
Tuesday – Jamie Combs 7pm
Lebanon Grand Opry House
Saturday – Stage and Dinner Show with Jessie Lyn & the TNT Band – starts at 6pm
Sorg Opera House
Friday – Blessid Union of Souls 8pm
Saturday – Strutter : "Americas #1 Kiss Tribute Band"
Tickets at Cincyticket.com
Soft Rock Café
Karaoke Friday and Saturday 8pm
Little River Bar and Grill (Oregonia)
Thursday DJ Songz
Friday – Joey Said No 7pm
Saturday – The Other Band 7pm
The Blue Note Harrison
Friday October 22nd AC/DC Tribute Hells Bells with 1330 opening … Doors open at 5:30
Saturday – Black Sabbath Tribute "Sabbath" and Judas Priest Tribute "Rapid Fire" 6pm
Tickets available at …. CincyTicket.com
Crooked Handle Brewing Co.
Friday– Live Music – Greg Weldon 6 to 9pm
Monday – Halloween Small Plate Evening with Ben and Pete 6pm
Pohlman Lanes & Scott's Bar & Grill (Hamilton Ohio)
Family Entertainment Complex 954 Pyramid Hill Blvd., Hamilton Ohio
Thursday Karaoke with DJ Nick 7 PM to 11 PM
Friday 10/22/2021 Wes Shipp 7pm to 11pm
Saturday 10/23/2021 Rich the Soulman & The Metro City All Stars
Monday After Hours Big Band 7 pm-9 pm
Wednesday Standard Country Time Band Matinee Show 1 pm to 3 pm
Hidden Gem Music Club
Thursday - Mickie Arnett Band 7 pm
Friday – Stagger Lee Band 8:00 pm
Saturday – The Distance 7 pm
Sunday – Spooky Jazz Jam Session 7 pm
Scotty Long / DJ Songz
Thurs- Little River Bar and Grill- Karaoke Party
Sunday - Legends Bar
Tuesday The Barrel Karaoke 7 pm
Wednesday Froggys Karaoke
Scott Hall – Hall Around Town Radio
Tuesday Trivia at Mr. Boros Tavern 7 pm
Wednesday "Name That Tune" Trivia at Heathers 7 pm
Thursday at the Belle & Bear Open Jam 7:30
Bands, Solos and Duos
David Thornton
Thursday - Acoustic Open Mic at The White Dog Distilling (Middletown) 6:30-9:30
Sat, 10/23 Valley Vineyards (Morrow) 6-10
Joe Cowels
Friday - Joe C solo at Rick's Tavern 5 pm to 7 pm
Sepia Heyday
Friday - at Casual Pint in Hamilton 6 to 9 pm
Crown Watts
Saturday, Oct 23rd The Belle & The Bear. 8-12
Kevin Cooper
Thurs 730-1130pm: B&B jam
Fri 6-8 pm: Eyes Up Here at Station BBQ (Wyoming)
Sat 6-9 pm: Eyes Up Here at deSha's
Until Rust
Friday, 10/22 Heather's Springboro, OH 7-10
Sunday, 10/24 Heroes Pizza Springboro, OH Brest Cancer Benefit 12-7
Wednesday 10/27 Maggie's Bar & Grill Dayton, OH 8-11
Until Rust & Heath Bowling
Saturday, 10/23 The Hitching Post Oxford, Ohio 1 - 5
Audio Graffiti
Saturday 10/23 Indianapolis Tin Roof 10-2
Acoustic Blue (Ann & Mike)
Thursday - Oct. 21st 6:30 pm Par's Place - Fairfield, Ohio
Michelle Robinson Band:
Friday at Trillions 8-12
Saturday at Big Bulls Roadhouse 9-1
RED HOT RIOT
Friday - Millers in Bellevue 8:30 pm
Tori Faith
Monday - October 25 ~ Tori Faith acoustic ~ Squeaky Squirrel 8-10 pm
Tony Bee Rock n Blues..
Sat.10/23 6 pm Waynesville Murder Mystery Tour. N Main St. Waynesville Oh
Lil' Heat
Saturday – Foleys Irish Pub 7 to 11 pm
Carey Hunley w/ Amy Sailor Band
Saturday 10/23 at High Stakes Florence 1-4 pm
Carey Hunley (solo)
Saturday 10/23 at Hard Rock Cafe Cincy 6-10 pm
Black Bone Cat
Friday, Oct 22 Club Trio 9-1
Amy Newhart
Friday-Heroes Pizza House 8-11
Saturday-Rick's Tavern 5-7 opening for NKG 🎉Toga Party!
Wednesday-Milano's-7-10
Route 88 Full Band
Friday 22 Oct 8-11 Mr. Boro's Tavern Springboro, OH
Shawn Bell
Saturday, October 23rd Full band. The Possum Saloon Lawrenceburg Indiana 930 to 130
Billy Brown
Friday, October 22 at 10 pm - Zazou in Covington KY
Saturday, October 23 at 7 pm - Lori's Roadhouse in West Chester OH
Linus Tate
Friday, October 22 Hamilton's Urban Backyard Hamilton, OH 7 PM
Saturday, October 23rd Hidden Valley Orchards Lebanon, OH 12 PM
Saturday, October 23rd North Second Tap & Bottle Shop Hamilton, OH 8 PM
Six String Hustle
Sun 10/21 2 pm - 2:45 pm Heroes Pizza Cancer Benefit Springboro, Ohio
Wed 10/27 6 pm - 10 pm Jimmy B's Cincinnati, Ohio
Jordan Wood
Friday 10/22 Misery & Jen's 9 PM Hamilton, OH
Saturday 10/23 Private Party
Monday 10/25 Misery & Jens Open Jam 8 pm - ? Hamilton, OH
Heath Bowling
Thursday 10/21 Open Mic (AJ's) 8-11p Franklin, OH
Saturday 10/23 Hitching Post 1-5p W/ Until Rust Darrtown, OH
Bryan Scott
Thursday - Oct 21st Fairfield Pub Fairfield oh 8 to 12
Wednesday -Oct 27th Gano tavern 8 to 12
Sweet Sister Mercy
Friday – Pirates Den - Western Hills 8 pm
The Weekend Effect
Friday at Wings Vandalia 9 pm-1 am
Ben & Pete
Friday - at Lucky Star Brewery in Miamisburg from 8 to 11
Matthew Allen
Fri Oct 22nd Fratelli's Italian Restaurant (Springfield) 7-9 pm
Kevin McCoy Band:
Saturday OCT 23 | 7-11 pm Silver Spring House
Spungewurthy
Friday 10/22. Katz Lounge 930pm to 130
Joe Lipinski
Saturday - 6 to 10 pm Jersey Joe (featuring songs from the KALEIDOSCOPE CD) at Macks Tavern in Centerville for "pink ribbon fundraiser
Blind Faith Duo
Friday 10/22/21 Bean & Brew Batavia 6:30 - 9:00
Fast Forward Band
Sat 10/23/21 The Honey Hole -Alexandria Ky 8 - 11 pm
White Knuckle Weekend
Saturday 10/23 at Corner Club 7-11
Short of Stable
Thursday at Good Time Charlie's for Boo in the Burg 9-1
Sunday 10/24 Heroes Breast cancer benefit All day - we play at 5
Gerhard Albinus Band
Friday – The Belle & The Bear 8pm
Bad Attitude
Saturday – Cedericks (old Bar Louie) Anderson Town Square 8pm
Duces Wild Band
Friday – Jim and Jacks 8:30 to 12:30.
The Black Violets
Saturday - All Hollows Eve – Terror Town in Williamsburg 8 pm
Dan Lawver
Thursday – BAABS in Middletown 8 pm
Wes Green Music
Friday at Franklin Orioles with 9Eight Central 7 pm
Saturday – Private Event with Bourbon Road
Sunday – Breast Cancer Benefit at Heroes Pizza in Springboro
If you would like to have your musical act featured on our weekly podcast or in Warren County On-Line News contact us @Hall Around Town Radio on Facebook! For additional Band information follow our daily Facebook "Live at Five" program @Hall Around Town Radio