Who's Playing Out Brought To You By Hall Around Town Radio
Image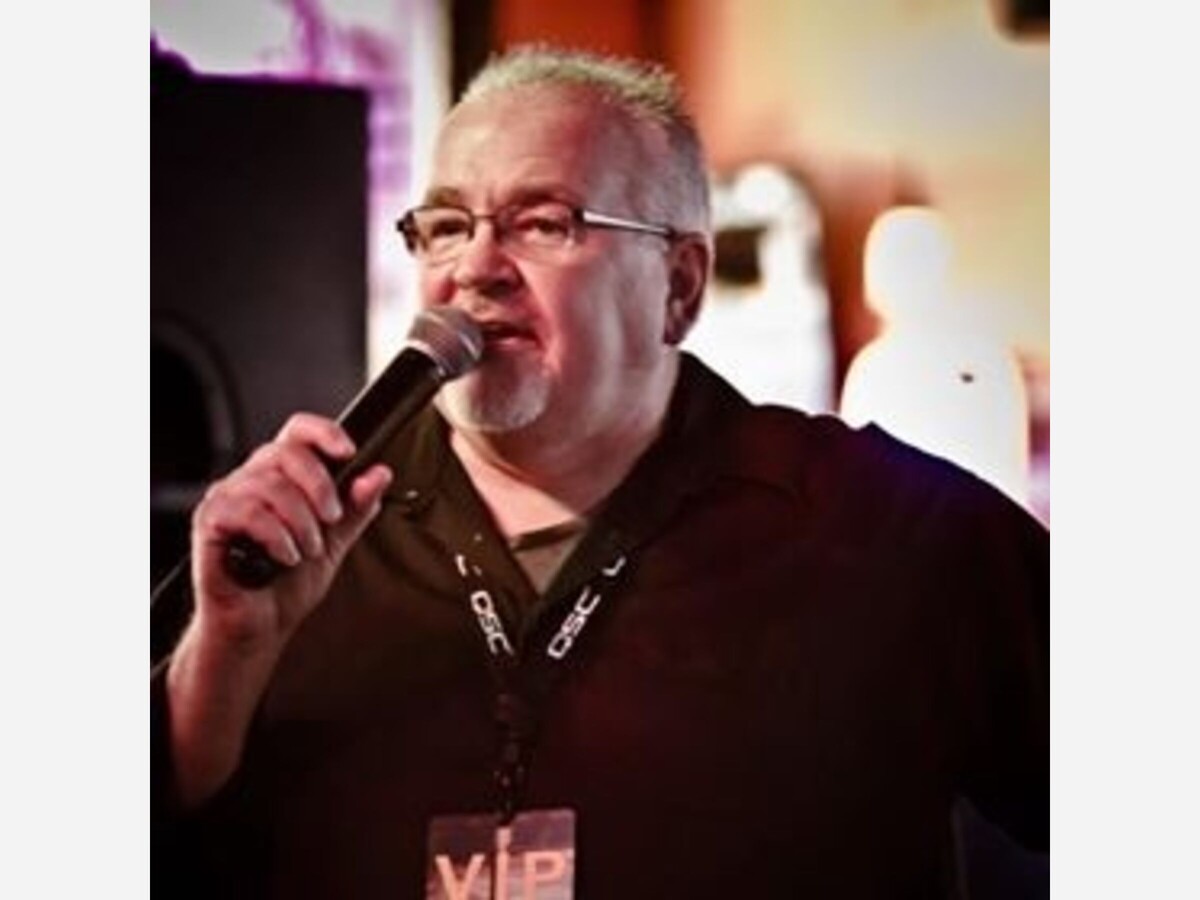 Brought to you by Scott from "Hall Around Town Radio"
A little live music can turn an ordinary day into a memorable experience. The area's top musicians take center stage at some of the tri-states best restaurants and nightspots, bringing live music to our region nearly every night of the week. Make your first stop here weekly to find out "Who's Playing Out" at one of our live local music venues.
Bands and solos brought to you by our friends at Froggy's in Monroe, Ohio and Hall Around Town Radio (follow us on Facebook)
Froggy's in Monroe – Sponsor of our Thursday LIVE show on Facebook
Fri 9p Amplified band
Sat 9p Papa Woody
Wed 9p Black Violets
Open at 11am on Thanksgiving day.
Online seating reservations / tickets at www.gotofroggys.com
Mr. Boro's Tavern Springboro.
Thursday – Willow 7pm
Friday – Kevin McCoy Band 8 to 11pm
Saturday – Nothing but Treble 8:00pm
Sunday – NFL Games
Tuesday – Trivia with Scott at 7pm
Wednesday – Queen of Hearts
Heathers
Christmas in Springboro
Friday - The Inturns 7pm
Saturday – Vinyl Countdown 7pm
The Belle & The Bear (Montgomery)
Thursday Jam featuring the Cincy area's best musicians 7:30 pm
Friday – Sweet Sister Mercy 8:30 pm
Saturday – The Billy Rock Band 8:30pm
Sunday – Friendsgiving
Monday Game Night 6pm
Tuesday – Jamie Combs 7pm
Lebanon Grand Opry House
Saturday – Sold Out Stage and Dinner Show with Ultimate Elvis – Tyler Christopher – starts at 6pm
Sorg Opera House
Friday Nov 19 – Thunderstruck 8pm
Saturday Nov 20 – Beatle Magic 8pm – moved to Februay 5th
Tickets at Cincyticket.com
Little River Bar and Grill (Oregonia)
Thursday DJ Songz
Friday – Mike Willis 7pm
Saturday – Beard Music with Ashley Levall and Larry Alexander 7pm
Soft Rock Café
Karaoke Friday and Saturday 8pm
The Blue Note Harrison
Friday – Texas Hippie Coalition with opener Bryan Scott Project and Chaos Ritual
Saturday – DV8 with Sullivan Janzen doors 6pm
Tickets available at …. CincyTicket.com
Crooked Handle Brewing Co.
Friday– Live Music – David Mullikin 6pm
Wednesday – Zane Gerlach 6pm
Pohlman Lanes & Scott's Bar & Grill (Hamilton Ohio)
Family Entertainment Complex 954 Pyramid Hill Blvd., Hamilton Ohio
Friday 11.19.2021 Indian Creek Band 7pm to 11pm
Saturday 11.20.2021 HI-FI HONEY 7pm-11pm
Monday 11.22.2021After Hours Big Band 7 to 10
Wednesday 11/17/2021 1pm to 3pm Live Music From The Standard Country Time Band
Hidden Gem Music Club
Thursday - Last Call 6pm
Friday – The Kiwis 7:30pm
Saturday – The Distance 7pm
Sunday – Jazz Series - Bright Moments 7pm
Wednesday – Open Mic Night
Scotty Long / DJ Songz
Thurs- Little River Bar and Grill- Karaoke Party
Saturday - Legends Bar
Tuesday The Barrel Karaoke 7pm
Wednesday Froggys Karaoke off for Thanksgiving
Scott Hall – Hall Around Town Radio
Tuesday Trivia at Mr. Boros Tavern 7pm
Thursday at the Belle & Bear Open Jam 7:30
Jamie Anton
Saturday 6pm-9pm (possibly later) at The Strauss Gallery in downtown Hamilton Come on out for Color Out Loud (MAIN Event) at - The artwork of Jamie Anton with guest artist Layna Jackson. Live music performance by Nathan Jenkins accompanied by Gary D Weber and RPG. Free beer provided by Municipal Brew Works and light appetizers! A show you won't want to miss! Color Out Loud will be on display through the end of December.
Bands, Solos and Duos
Thom Stephenson
Tuesday @ Deadlow Brewing with "The Deadlow Band" 6pm COME SING WITH THE BAND
Wednesday @ Little Miami Brewing - "Solo" 6pm
Friday @ The Monkey Bar "Gee Your Band Smells Terrific 7pm WEAR YOUR DISCO 70'S DUDS
Bad Attitude Duo
Thursday – The Lounge 8pm
Friday – Clear Mountain Food Park 8pm
White Knuckle Weekend
Saturday, Nov 20 Beavercreek Wings. 9-1
Bryan Scott
Thursday Nov 18 Saints Among Us The Dils Center Parkersburg West Virginia
Saturday Nov 19th Krobar Fairfield 5 to 7
Saturday Nov 19th Saints among us The blue note Harrison ohio
Sunday Nov 20th Shortys pub Florence ky
Short of Stable
Friday, 11/19 Acoustic @ Heroes Pizza 7-10 Mike's (Maye) 40th birthday party
Sunday - Mike and Tiff - Short of Stable Open mic at good time Charlie's 5-9
Ben & Pete
Thursday November 18 at The Pub at the Greene, 6 to 9 PM
The Weekend Effect
Friday @ Mother Stewart's Brewing 8pm-10:45pm
Matthew Allen
Friday - White Dog Distilling Co in Middletown from 7:30 - 10:30 pm
Don't Tell Steve
Saturday 930 – 130 Jimmy B's
Blind Faith Duo
Fri 11/19/21 8-11pm- Green Kayak New Richmond, Oh
Wesley Green
Friday, 19 November Bourbon Road Band Gano Tavern 8-11pm
Saturday, 20 November 9eight Central Possum Saloon 9:30-1:30
Open Mic every Tuesday Heroes Pizza 6:30-9:30
David Thornton
Thurs, 11/18 A Taste Of Wine (Miamisburg) 7:00-9
Fri, 11/19 Doc's Place (Lebanon) 7:00-10
Saturday, 11/20 The Swire Inn (Middletown) 7:00-9
Michelle Robinson
Friday-KnottyPine 9-1
Saturday-the Barrel 9-1
Spungewurthy
Saturday Nov 20th Kingspoint Pub 9pm to 1am
Kevin McCoy Band
Friday November 19th Mr Boros Tavern 8-12
Saturday November 20 Lori's Roadhouse 8:30-12:30
Sunday November 21 Vince Hardy Benefit Jimmy B's 1pm
Wednesday November 24 Jimmy B's 10-2am 🦃
Thom Stephenson
Saturday @ MVP 9pm with Gee Your Band
Every Tuesday!!! Come sing with The Deadlow Brewing Band 6pm
Every Wednesday @ Little Miami Brewing 6pm
Until Rust
Saturday , 11/20 Too If The Market Dayton, Oh 6-10
Wednesday Until Rust & Friends Mr. Boro's Tavern (Turkey Day Pre-Game )7-10
Ithika
Saturday 11/20 Wings Vandalia 9:30-1:30am
Billy Brown
Wednesday Nov 17 through Sunday Nov 21 at 8pm - Grizzly Rose in Denver CO. (Opening for David Nail on Nov 19)
Shawn Bell Full Band
11/19 Friday Pub 930 to 130 Delhi Ohio
11/20 Saturday American Legion 8 to 12 Connersville Indiana
Six String Hustle
Fri 11/19 7pm - 11pm 6SH w/ special guest Cody Doench Indian Lake Moose Lodge 1533
Lakeview, OH
Sat 11/20 8pm - 12am The Stable Eaton Ohio
Tues 11/23 6pm - 10pm Liberty Inn West Chester, OH
Wed 11/24 6pm - 10pm Thanksgiving Eve Bash w/ Kevin McCoy Band at 10pm Jimmy B's Cincinnati, Ohio
Truk
Saturday, Nov 20 Heroes Pizza 7-10
Route 88
Sat 20 Nov Courtyard Lounge 9-1 Englewood, OH
Velvet crush
Wednesday 11/24 Dublin pub Dayton, Ohio 8-12
Crown Watts
Saturday the 20th MVP's in Silverton 9:00
Dat Band
Friday 11/19 9pm-1am Club Trio
Wednesday – Grainworks 7pm
Acoustic Blue –
Thursday Pars Place - Fairfield, Oh - @ 6:30pm (Duo)
Saturday Acoustic Blue - The Shift - Bright In - @ 7pm (Trio)
Kevin Cooper
Thurs 730-1130pm: B&B Jam
Fri 8pm-12am: The Fun Size reunion (John Michael, Shake Spaulding, and myself) at Trillions
Sat 8pm-12am: Kevin Cooper solo at The Hangar Bar & Grill
Sun 7-11pm: hosting musicians open mic at Foley's Irish Pub
Tori Faith
Friday 11/19 ~ Tori Faith Band at The Squeaky Squirrel ~ 9pm-1am
Tuesday 11/23 ~ Tori Faith acoustic at The Fairfield Pub ~ 8-11pm
Wednesday 11/24 ~ Tori Faith Band at Hillsboro Eagles ~ 8pm-12am
RED HOT RIOT-
Wednesday Miller's in Bellevue, 11/24, 8:00-12:00 (Night before Thanksgiving!)
ReDD
Friday @ West Chester Putters. Fri 11/19, 7-10pm
Johnny Fink and the Intrusion
Wed 11-24 Mansion Hill tavern 8-midnight
Seiter Haus
Wed Nov 24th @ 8PM Flintlocks Bar & Grill in California, Kentucky
Jordan Wood
Thursday 11/18 Open Jam w/Christian Bucholtz Twenty Mile Tavern 9pm Landen
Friday 11/19 Grub Pub - Full Band 9pm Hamilton
Saturday 11/20 Foley's Irish Pub 9pm Reading, OH
Monday 11/22 Misery & Jens Open Jam 8pm - ? Hamilton, OH
Wednesday 11/24 Thanksgiving Eve Misery & Jens 8pm Hamilton
Stays In Vegas
Wed 11/24 at Bishops Quarter in Loveland 7-10
If you would like to have your musical act featured on our weekly podcast or in Warren County On-Line News contact us @Hall Around Town Radio on Facebook! For additional Band information follow our daily Facebook "Live at Five" program @Hall Around Town Radio