Who's Playing Out Brought To You By Hall Around Town Radio
Image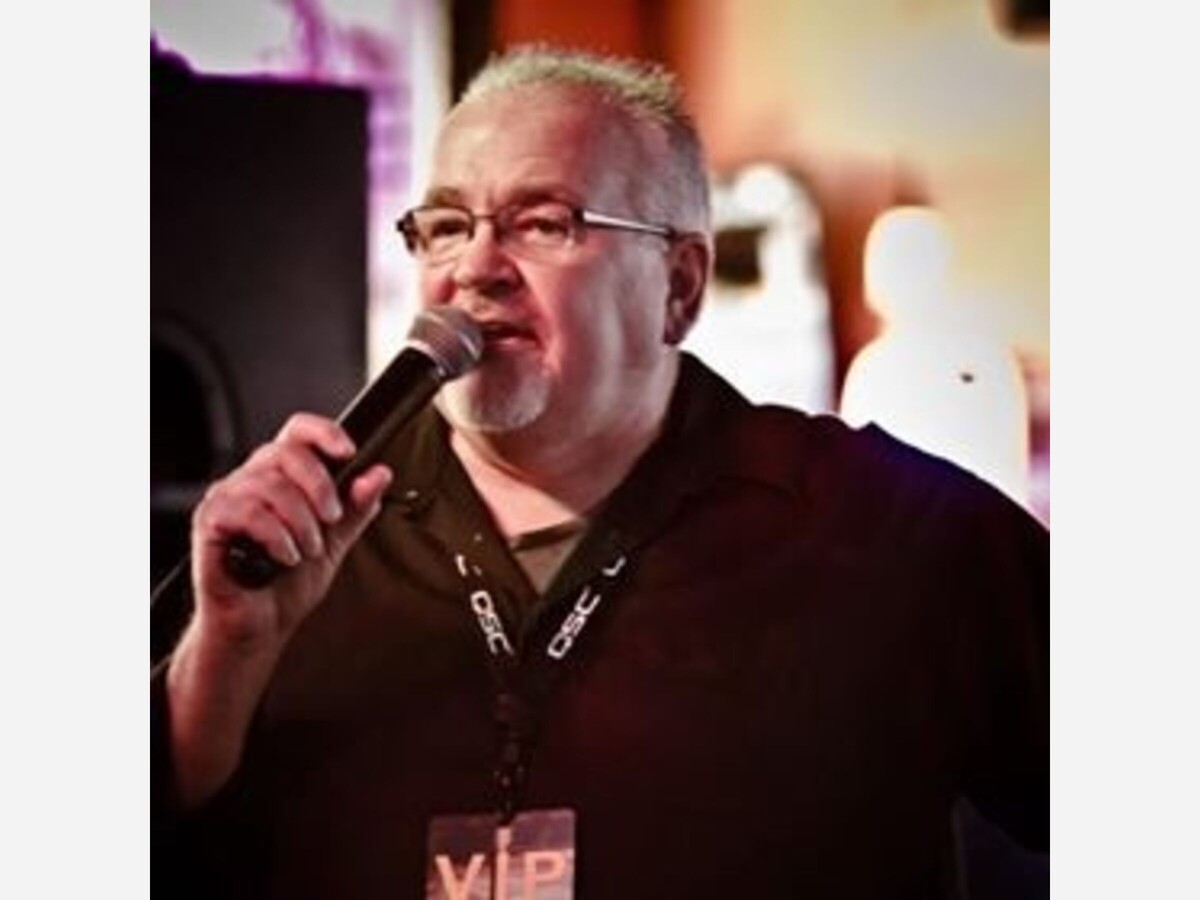 Brought to you by Scott from "Hall Around Town Radio"
A little live music can turn an ordinary day into a memorable experience. The area's top musicians take center stage at some of the tri-states best restaurants and nightspots, bringing live music to our region nearly every night of the week. Make your first stop here weekly to find out "Who's Playing Out" at one of our live local music venues.
Bands and solos brought to you by our friends at Froggy's in Monroe, Ohio and Hall Around Town Radio (follow us on Facebook)
Froggy's in Monroe – Sponsor of our Thursday LIVE show on Facebook Now open at 11am daily.
Fri- 9p Shifted Fate
Sat. - 9pm Montage
Wed. - 8pm Karaoke Dj Songz
Online seating reservations / tickets at www.gotofroggys.com
---
Mr. Boro's Tavern Springboro
Thurs. – Willow
Fri. – FLOC (For The Love of Children) Christmas with Ashley Martin and Southern Summer
8pm to 11pm - Bake sale, Giving Tree, or a monetary donation! 100% of all proceeds will be donated!!
Sat. – Nick Mitchell 8:00pm
Sun. – NFL Games
Tues. – Trivia with Scott at 7pm
Wed. – Queen of Hearts
---
The Belle & The Bear (Montgomery)
Thurs. - Jam featuring the Cincy area's best musicians- Guest Host Johnny Fink @ 7:30 pm
Fri. – Johnny Fink and the Intrusion 8:30 pm
Sat. – IRL (In Real Life) 8:30pm
Sun. – Football
Mon. - Game Night 6pm
Tues. – Jamie Combs 7pm
Wed. – Name That Tune Trivia with Scott Hall
---
Lebanon Grand Opry House
Sat. –Christmas Stage and Lunch Show with Jessie Lyn and the TNT Express Band – 12 noon
---
Sorg Opera House
Sat. -  December 11th Motortown All Stars 8pm
Tickets at Cincyticket.com
---
Soft Rock Café
Karaoke - Friday and Saturday 8pm
---
Little River Bar and Grill (Oregonia)
Thurs. – DJ Songz Karaoke
Fri. – Heath Bowling 7pm
Sat. – Bourbon Road Band 7pm
---
The Blue Note Harrison
Sat. - The Belairs in the event room the after Battery Metalica Tribute
Sun. – Rock for Bloc VII – Blackbone Cat – Russell Jinkens 2 to 7pm – Raffles – Awards etc
Tickets available at …. CincyTicket.com
---
Crooked Handle Brewing Co.
Fri.– Live Music – Dennis Christman 6pm
---
Pohlman Lanes & Scott's Bar & Grill (Hamilton Ohio)
---
Family Entertainment Complex 954 Pyramid Hill Blvd., Hamilton Ohio
Fri. - Badin Rams Football Watch Party on 19 TV's Ohio Div III State Championship 3pm
Fri. – Shawn Bell and Blowin the Damn Fuses 7pm
Sat. -  7pm to 11pm Outta Here
Mon. -  7pm to 9pm Big Band
Wed. -  1pm to 3pm with the Standard Country Time Band
Wed. - Vinyl Night 4pm to 8pm
---
Hidden Gem Music Club
Wednesday – Open Mic
Thursday – The Marthas 6 to 9pm
Friday – Eric Jerardi Band, Doug Hart Band with special guest Rick Sylvester @ 7pm
Saturday – Soul Express 7pm
Sunday – Jazz Series - Janice Codispoti - Bright Moments Quartet 7pm
---
Scotty Long / DJ Songz
Thurs- Little River Bar and Grill- Karaoke Party 7 to 11pm
Friday Saturday Sunday - Legends Bar 9 to 1:30am
Tuesday - The Barrel "The Sing Off" Karaoke 7pm
Wednesday - Froggys Karaoke Party 8pm
---
Scott Hall – Hall Around Town Radio
Tuesday Trivia at Mr. Boros Tavern 7pm
Wednesday – Name That Tune at The Belle and Bear – 7pm
Bands, Solos and Duos
Controversy For Breakfast
Saturday – Fairfield Pub 7pm
Vinyl Countdown Cincinnati
Saturday at Latitudes from 8 to 12pm
Dat Band
Fri 12/3 7-11 Monkey Bar Last show of 2021!!
Acoustic Blue Trio
Friday at Rick's Tavern, Fairfield- (5:30 to 7:30)
Kevin Cooper
Thurs 730-1130pm: Jam Session at The Belle & The Bear every Thursday!
Sat 8-11pm: Eyes Up Here at Gano Tavern
Sun 7-11pm: Hosting the music open mic at Foley's Irish Pub
Michelle Robinson Band
Fri 5:30-8:30 at Lori's Roadhouse
Sat 8-12 at Trillions
Tony Bee Rock n Blues
Friday Dec 3rd 6-7:30 And Saturday Dec 4th 2-3:30 Waynesville Christmas in the Village
Nicholas Winters
Friday- Fish Moon Brewery Rushville Indiana 7-10!
Audio Graffiti
Friday 12/3 - Mount Lookout Tavern 10-2
Saturday 12/4- Tin Roof Cincy on the Banks 3-7
ReDD
Saturday at The Hangar - 8-12am
Carey Hunley w. Amy Sailor Band
Thursday@ Lori's Roadhouse 12/2 @ 6:30-10:30pm
Friday Carey & Amy (acoustic) @ The Boz - 12/3 @ 8pm
Saturday Carey & Amy (acoustic) at The Landing Event Center for 'Sip & Shop' (Loveland) 1-4pm
Saturday - Carey Hunley & Shannon Schmidt @ VFW (Camden) 12/4 @ 8-11pm
Johnny Fink and the Intrusion-
Friday 12/3 Belle and the Bear 830p
Saturday 12/4 Chappys bourbon bar Milford 9pm
Cryin Out LOUD
Friday, December 3rd at the Miamisburg Moose from 7:30 - 11p - Jays last show
Blind Faith Duo
Friday Dec 3rd 8-11pm Green Kayak New Richmond
White Knuckle Weekend
Saturday 12/4 Kings Point Pub 8-12
Wesley Green
Friday, 3 December Bourbon Road Band Gano Tavern 8-11
Saturday, 4 December Little River Bar 7-11
Tuesday, 7 December Open Mic at Heroes Pizza 6:30-9:30
Don't Tell Steve
Saturday 8-12 Hollywood Casino
Kevin McCoy
Friday and Saturday December 3 & 4 The Listening Room TN 8:30pm both nights
Short of Stable -
Sunday Dec 5 - Mike & Tiff duo Good Time Charles Open Mic 5-9
Christian Buckholtz
Monday: Misery&jen with Jordan Wood open mic 8pm
Tuesday: Live Band Karaoke at Dead Low! With Stretch Stephenson and Thom Stephenson 6pm
Wednesday: MVP Sports Bar & Grille open Jam
Thursday: Twenty Mile Tavern 9pm open jam
Shifted Fate
Friday, Dec 3rd Froggy's 9 to 1
Ben & Pete
Friday at Jayne's On Main in Miamisburg 7 to 10
Chris Lee Acoustic
Friday, Dec. 3 Red Rose Jems Pizzeria 6pm-8pm
David Thornton
Thurs, 12/2 Jayne's On Main (formerly A Taste Of Wine) (Miamisburg) 7:00-9
Fri, 12/3 The White Dog Distilling Co (Middletown) 7:30-10:30
Sat, 12/4 Valley Vineyards (Morrow) 6:00-10
Heath Bowling
12/3 Friday Little River Bar 7-11p Oregonia, OH
12/4 Saturday Hitching Post 7-11p Darrtown, OH
12/7 Tuesday Open Mic(AJ's) 8-11p Franklin, OH
12/8 Wednesday The Barrel 7-10p Springboro, OH
Spungewurthy
Sat Dec 4th Wings Beavercreek 9pm
Jordan Wood
Saturday 12/4 Billies Burgers and Beer - Full Band 7pm Lebanon
Monday 12/6 Misery & Jens Open Jam 8pm - ? Hamilton, OH
Route 88 Unplugged
Thursday 6-9 Jaqua's at the Greene Beavercreek, OH
Saturday 8:30-12 Brick Tap & Tavern Huber Heights, OH
Route 88 Full Band
Friday 9:30-1:30 Wings in Vandalia Vandalia, OH
Until Rust
Friday 12/3 Kingspoint Pub Kettering, Oh 8-12
Saturday 12/4 The Monkey Bar & Grille Mainsville, Oh 7-11
Shane deMoss
Wednesday 12/8 The Courtyard Lounge "Wednesday Night Acoustic Series" Englewood, Oh 9-12
Six String Hustle
Thurs 12/2 7pm - 10pm Hebron Grille Hebron, KY
Sat 12/4 7:30pm - 9pm JD Legends Franklin, Ohio
Wed 12/8 6-10 Jimmy B's Cincinnati, Ohio
Alex Poteet
Thursday December 2nd Smoke Justis Covington, KY 7PM
Linus Tate
Friday December 3rd Mutts Brewery Lounge Trenton, OH 8PM
Linus Tate Unplugged
Saturday December 4th DeSha's Cincinnati Cincinnati, OH 6PM
Shawn Bell and Blowin The Damn Fuses
Friday Dec 3 Full Band Pohlman Lanes and Scott's Bar and Grill Hamilton OH 7 to 11
Sat Dec 4th Acoustic w Kevin Ashcraft - Misery and Jens Hamilton OH 9 to 1 am
Hammer & Nails
Saturday - Lebanon Eagles 7:30 to 11:30pm
The Black Violets
Saturday at Mutts Brewery in Trenton 8:00-midnight
More Than Zero
Saturday – Little York Tavern 7pm
If you would like to have your musical act featured on our weekly podcast or in Warren County On-Line News contact us @Hall Around Town Radio on Facebook! For additional Band information follow our daily Facebook "Live at Five" program @Hall Around Town Radio