One Never Knows What One May Capture in a Picture
Image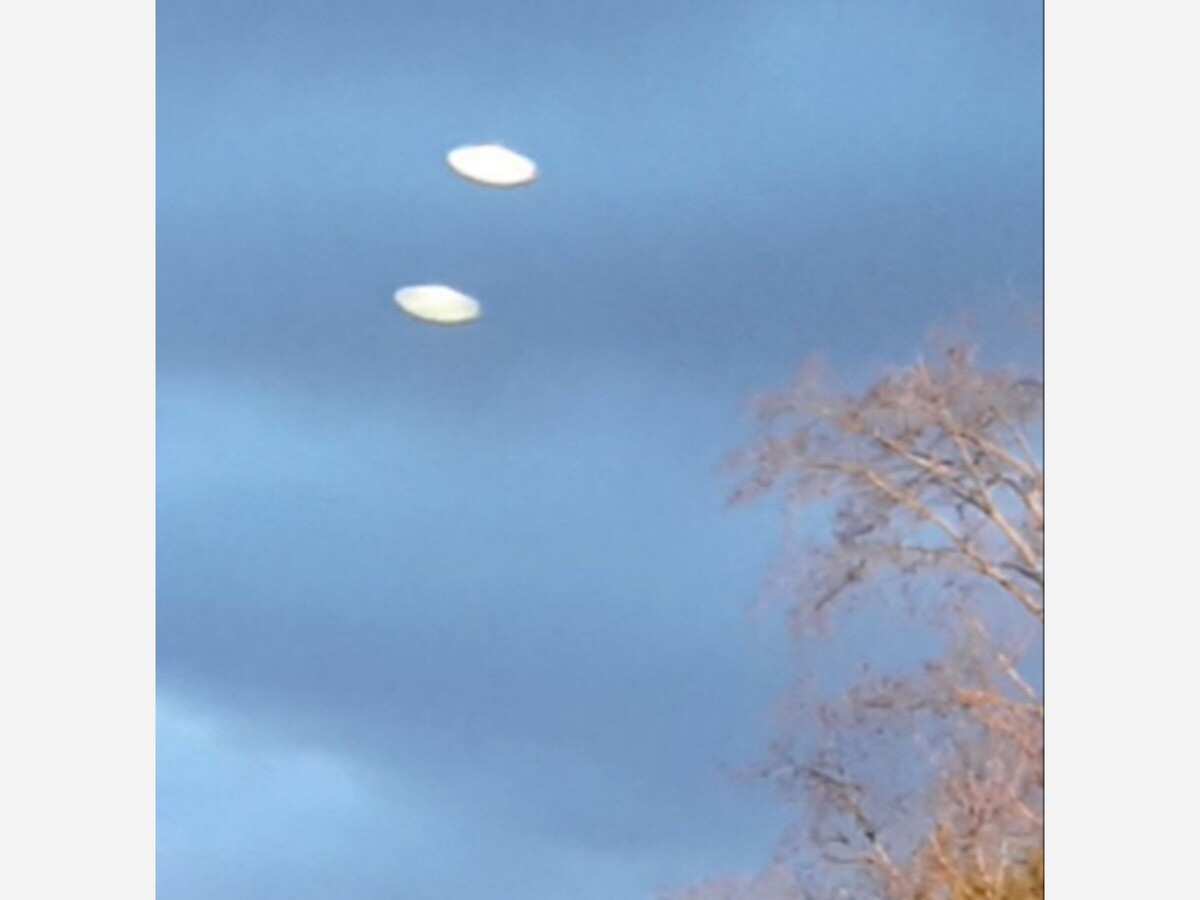 SPRINGBORO, OH -- Guy Pasvogel was taken by surprise last Saturday, March 26 after he decided to take a picture of the pretty sunset from his picture window that over looks Sycamore Creek Country Club Golf Course.
"I didn't even notice them until I looked at the picture," Pasvogel said.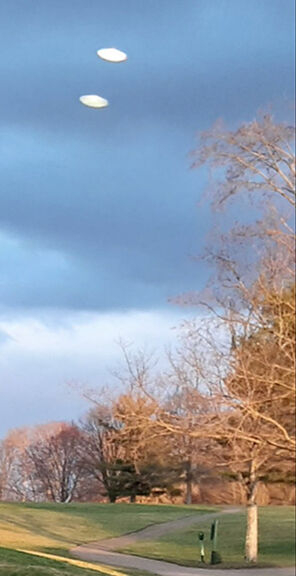 Since the picture was taken from inside his house, I asked, "could this be reflection from a light in the house?"
"Two of them? I don't think so," he said.
Here is a close up. And whatever it is... it's a neat photo!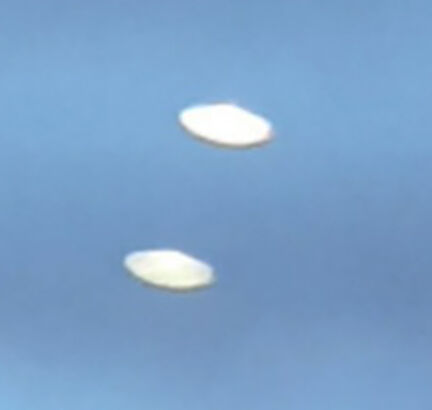 Photo by Guy Pasvogel on March 26, 2022 before sunset.