Congressman Landsman Takes Part In Bipartisan Trip to the Middle East
Image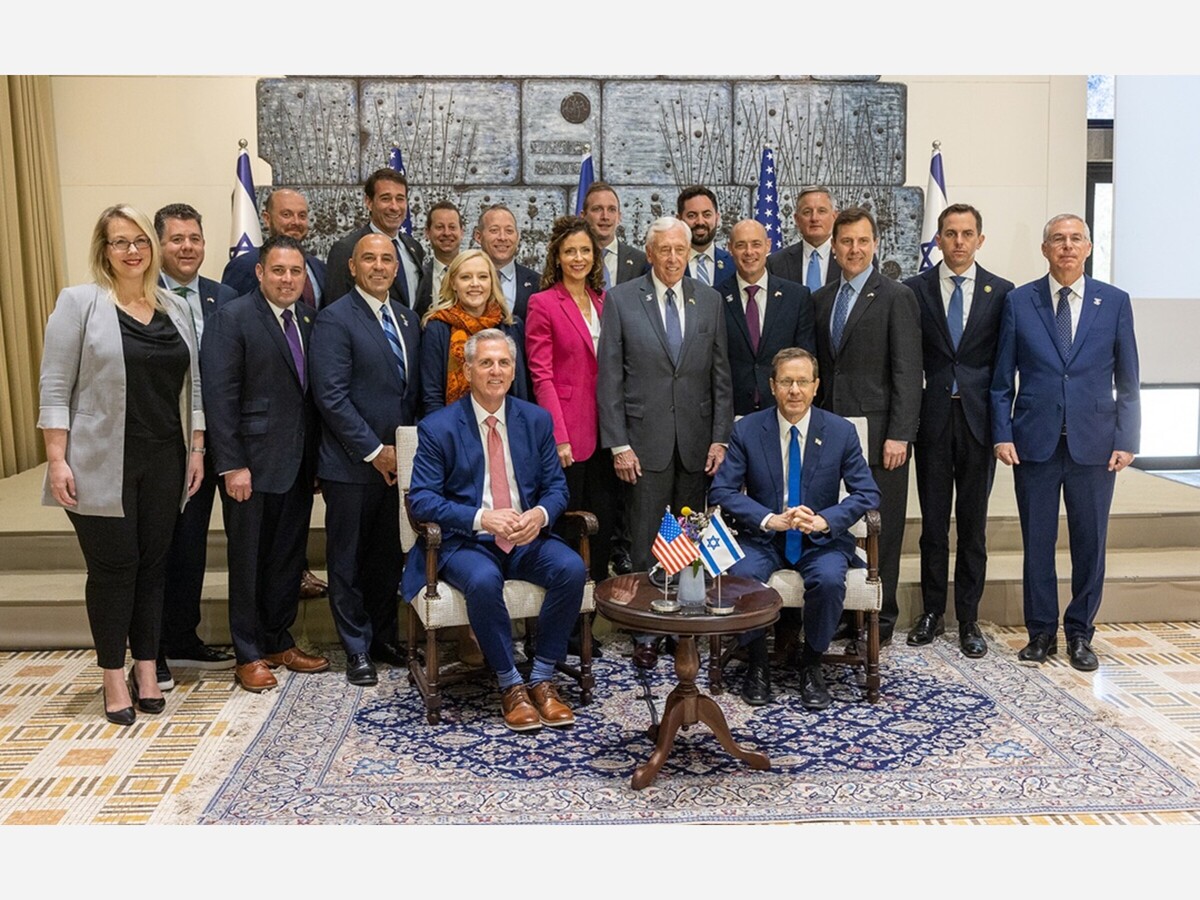 LEBANON, OH – Congressman Landsman was part of a bipartisan congressional trip to Jordan and Israel, led by House Speaker Kevin McCarthy. The congressional delegation spent April 29th in Jordan with official briefings and a discussion with the King.
The delegation then spent two days in Israel to celebrate its 75th anniversary as a nation. The trip also included official briefings and discussions with the Israeli President, Prime Minister, and Speaker of the Knesset.
Congressman Landsman's thoughts on what he believes was a highly productive and important trip:
"This delegation was able to get a much better sense for what is happening in both Jordan and Israel, including how a group of bipartisan lawmakers can further our strategic partnership with both countries. What we learned, and the relationships we developed, will hopefully make a big difference moving forward."

On Jordon...
"We are deeply invested in the success and stability of Jordan. We learned about some of the biggest threats they're currently facing, including Iran, unemployment, and access to water.
On Iran...
"Preventing Iran from acquiring nuclear capabilities has to remain at the top of our list of global priorities.  The same is true as it relates to Iran's military advancements in the region. Iran remains the biggest threat facing Israel. As for the economic issues and access to water, partnerships with Israel and other nations will be key. Internal reforms being pursued by the King will help, as well as de-salinization efforts."
On Israel...
"In Israel, there is real domestic turmoil, but the democracy is very much alive. More than seventy percent of voters participated in the recent elections, and the protests have been huge but peaceful. Every Saturday night, hundreds of thousands of people are protesting the judicial reforms that the Prime Minister proposed (and has since pulled back on). Israel doesn't have a constitution, so work is now underway to convene the major parties to hopefully come to a consensus for reforms."
On USA...
"My sincere belief is that this bipartisan group will be in a much stronger position to also solve problems back here at home – especially as it relates to the urgent need to avoid default and protect our economy here at home." 
"To get big things done, we have to build relationships. Even though we may not agree on much, the better the relationships with my colleagues, the more likely it is we can get things done for the folks we represent. That's my job and I take it very seriously. This trip was a big step towards achieving that."
More News from Lebanon