Inaugural Frogman Festival Coming to Mason
Image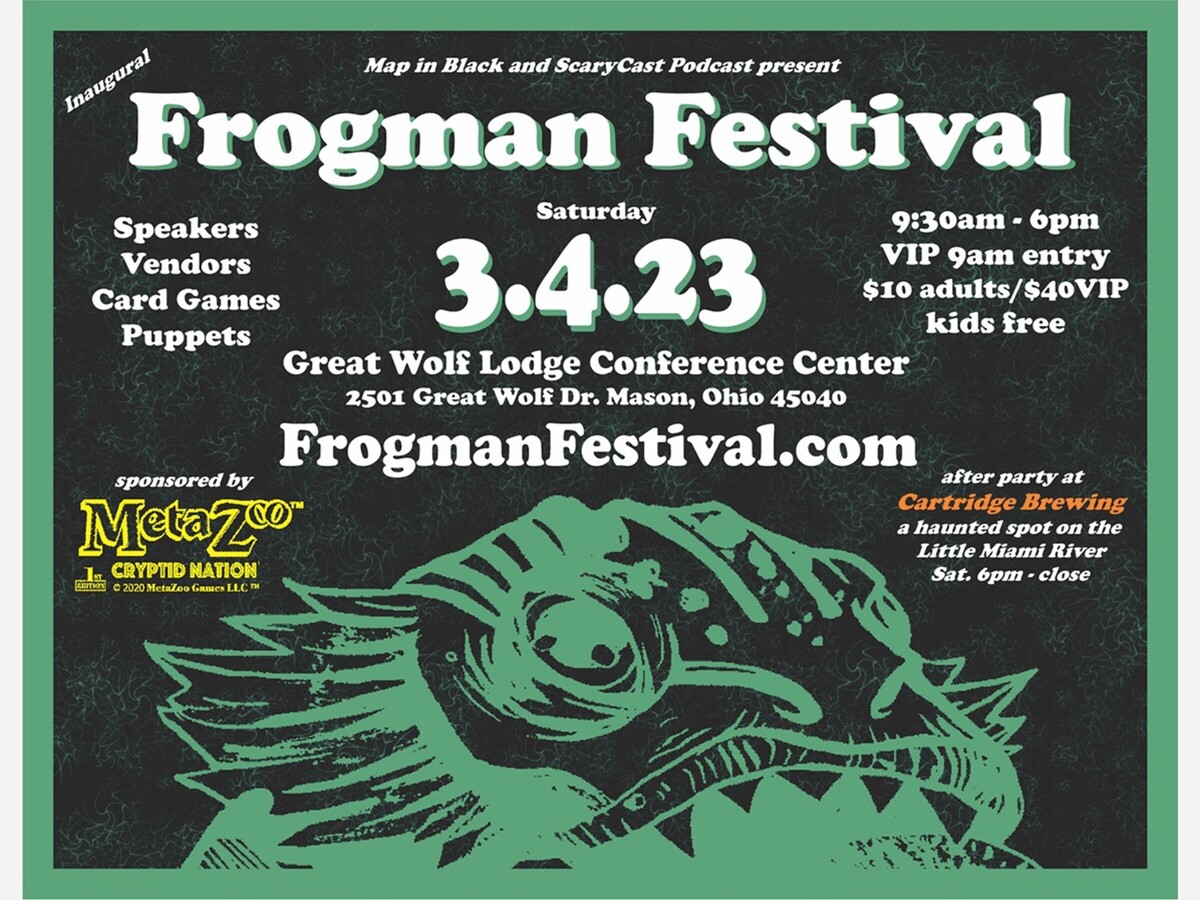 LOVELAND, OH -- How does a frog cross the road? If referring to the infamous Loveland frogman, on its bipedal legs of course! Legends abound at the upcoming Inaugural Frogman Festival on March 4th. 
The festival's namesake has been alluding the tristate for decades. In the 1950's a local businessman claimed to have seen three of them along the banks of the Little Miami River, leaving behind the scent of almonds and alfalfa. 
Two Loveland Police Officers even shot at the poor creature in the 1970's. The most recent sighting came 40 years later. In 2016, some Pokémon Go players happened to snap a picture of the frogman himself! 
The festival founder Jeff Craig says, "the frogman is unique to Cincinnati and Loveland as the only frogman seen anywhere in the country."
To explore the legend of the Loveland frogman in further detail and learn about other cryptozoology phenomenon like bigfoot, the festival will be featuring 8 speakers and researchers.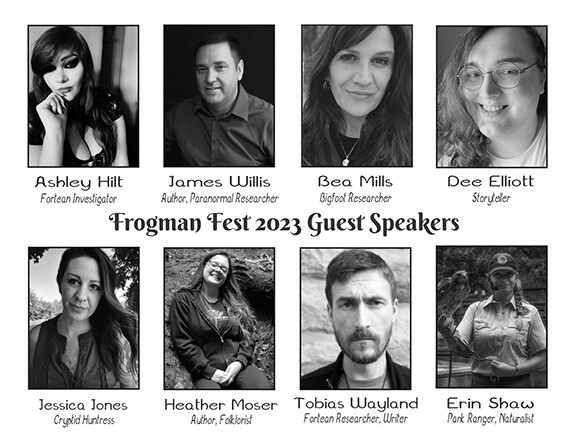 One speaker is park ranger Erin Shaw. She will also be discussing the importance of the Little Miami River habitat and how to preserve its resources. With over 50 vendors selling art, clothes, and other unique merchandise there is sure to be something for everyone. A cryptid themed card game tournament and maybe even a visit from the frogman himself is sure to make for an exciting day.
Presented by Map in Black and Scary Cast Podcast and sponsored by Metazoo, doors open at 9:30 am with speakers from 10am-6pm at Great Wolf Lodge Conference Center in Mason, Ohio. Tickets are available at the door for $10. 
For more information and to also purchase online visit frogmanfestival.com