Who's Playing Out Brought To You By Hall Around Town Radio
Image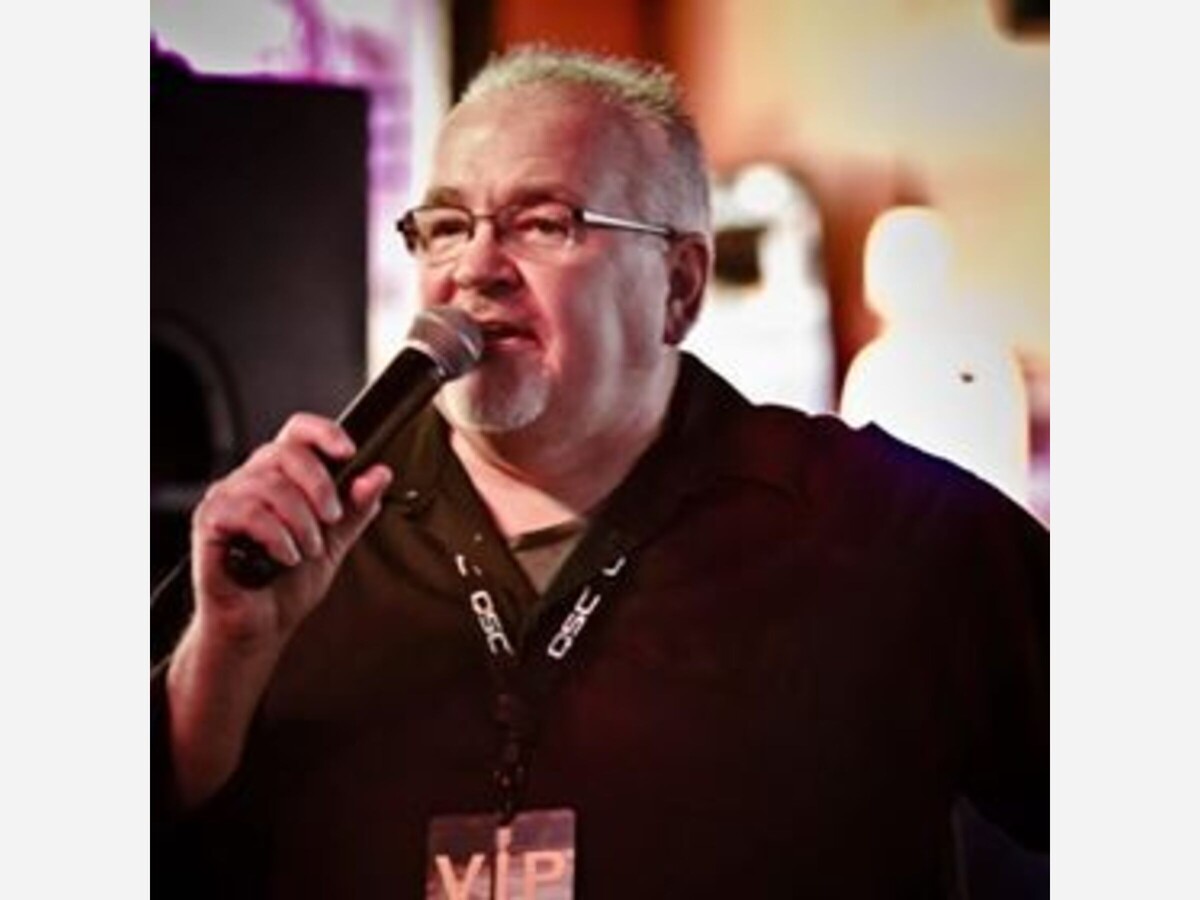 Who's Playing Out
Brought to you by Scott from "Hall Around Town Radio"
A little live music can turn an ordinary day into a memorable experience. The area's top musicians take center stage at some of the tri-states best restaurants and nightspots, bringing live music to our region nearly every night of the week. Make your first stop here weekly to find out "Who's Playing Out" at one of our live local music venues.
Bands and solos brought to you by our friends at Froggy's in Monroe, Ohio and Hall Around Town Radio (follow us on Facebook)
Froggy's in Monroe
Friday - DJ Songz 6- 9:45
Saturday - Britney's Lipstick 6- 9:45
Wed -Karaoke with DJ Songz
Froggys will also be open Christmas Eve and Christmas Day 12-10p
Donnie Rose
Saturday 6:30 – 9:30 at Billies Burgers and Beer in Lebanon with Chad Cremeans
Eric Patton Acoustic
Friday 6 to 9:30 at Pohlman Lanes / Scotts Bar
Balderdash
Saturday at the Pohlman Lanes / Scotts Bar 6-9:30
DJ Songz- Scotty Long
Thursday Little River B&G 6-10pm Thirsty Thursdays Karaoke Party
Friday - Froggys B&G 6-9:30pm Friday Night Party
Saturday- Little River B&G 8-12pm Breakfast with Santa Get your pictures with Santa and enjoy some delicious breakfast.
Saturday night - 5pm-10pm Scotty's Birthday Shenanigans w/ the JAYME Duo!
Sunday- Little River B&G 8-12pm Breakfast with Santa Pictures w/Santa and breakfast.
Until Rust
Friday 12/18 Little River Bar & Grill Oregonia, OH 6 - 10
Saturday 12/19 Mr. Boro's Tavern Springboro, OH 4th Annual Christmas Party
Until Rust & Last Call 5:30 - 9:30
Wednesday 12/23 Little York Tavern Dayton, Ohio 6:30 - 9:30
Shane deMoss (Solo)
Tuesday 12/22 The Barrel Springboro, OH 6:30 - 9:30
Rick Dean Allen w/ special guest Nikolas Keeton
Saturday 12/19 Taffy's Of Eaton 7pm-10pm
Route 88
Friday 6:30-9:30 Mr. Boro's Springboro
Truk
Friday Dec 18 The Brick Tap and Tavern Huber Heights 7-10pm
JAYME Duo
Friday12/18 JAYME Duo 7pm - 9:30pm Pour Haus Tavern Centerville, Ohio
Saturday 12/19 JAYME Duo 6pm to 10pm Little River Bar & Grill Oregonia, Ohio
Wednesday 12/23 JAYME Duo 6:30pm to 9:30pm Monkey Bar & Grille Maineville, Ohio
Linus Tate
Friday Dec 18 Smoke Justis Covington, KY 7-11PM
Jordan Wood
Friday 12/18 Mutts - Full Band 6:00pm - 10:00pm Trenton, OH
Saturday 12/19 Sum Place Else Pike Street w/Nick Giese 6:00 - 10:00pm Fayetteville
Sunday 12/20 Grub Pub 6:00pm - 10:00pm Hamilton, OH
Monday 12/21 Misery & Jen Open Jam 6pm - 10pm Hamilton, OH
Jake Roberts Band
Friday 5 to 8 Acoustic Grub Pub - benefit for their bartender Hamilton oh
Sat 6 to 10 Grub Pub Hamilton oh
David Thornton
Friday 12/18 - BAABs Bar, Bistro & Boating (Middletown) 6:30-9:30
Saturday 12/19 - A Taste Of Wine (Miamisburg) 7:00-9
Short of Stable
Saturday 12/19 Good Time Charlie's 6:30-9:30
Heath Bowling
Thursday 12/17 BAABS 630-930p Middletown, OH
Friday 12/18 Macs Pizza Mainstrasse 630-930p Covington, KY
Saturday 12/19 Pendleton Hills GC W/ Cevin West 6-930p Butler, KY
Bryan Scott
Saturday 12/19 BAABS 630-930 Middletown OHIO
Wesley Green Acoustic
Friday at Heroes, Springboro 6-10pm
Saturday at Crazy Dog Saloon w/Nick Winters Brookville, IN 7-11
Monday Good Time Charlie's 7:30-9:30 21 December
Ben & Pete
Friday at A Taste Of Wine in Miamisburg from 7 to 9 PM
Shifted Fate
Saturday December 19th
1 More Bar and Grille Bright, Indiana 9 to 1
Foleys Irish Pub
All times are 6pm- 9:45pm
Thursday (Reading OH local) Ed Burb Burbee is playing
Friday - Karaoke With Russ And Deb
Saturday- Ethan Workman
SUNDAY- NICK GIESE (guest hosting) Open Mic Night!
FRIDAY NIGHT SHOWS
3 Day Rule! at Rick's Tavern 6:30-9:30
A Christmas Celebration at the Sorg Opera House 8:00pm
Ben & Pete at A Taste Of Wine 7:00-9:00
Dan Alley at Misery & Jen 6:00-10:00
David Thornton at BAABs Bar, Bistro & Boating 6:30-9:30
Double Watts at The Show on 42 6:00-9:30
Escape: The Journey Tribute with Velvet Crush at JD Legends 6:00-9:30
Eyes Up Here at DeSha's 6:00-9:00
Fireball Friday Karaoke Party at Wings Sports Bar -Vandalia 6:30-9:30
Fireball Friday Karaoke w/ Joy at The Fairfield Pub 6:00-10:00
Freak Duology LIVE! at MVP Sports Bar & Grille 6:00-9:00
Jamie Combs at North Second Tap and Bottle Shop 6:30-9:30
Jason Ritchie at The Monkey Bar 6:30-9:30
JAYME at The Pour Haus 7:00-9:30
Jimmy Rogers at Hanks Pub 7:00-9:30
Johnna at the Hitching Post 6:00-9:00
Jordan Wood Band Mutts Brewery 6:00-10:00
Karaoke Night with Russ & Deb at Foleys Irish Pub 6:00-10:00
Kyla Mainous at Cozy's Cafe & Pub 6:00-9:00
Nick Mitchell at Chappys Social House 7:30-9:30
Paul Cullen at The Dublin Pub 7:00-10:00
Route 88 at Mr. Boro's Tavern 6:30-9:30
TRUK at Brick Tap Tavern 6:30-9:15
Until Rust at Little River Bar & Grill 6:00-10:00
Velvet Crush opener for Escape Journey Tribute at JD Legends 6pm
Wes Green at Heroes Pizza House 7:00-10:00
*If you would like to have your musical act featured on our weekly podcast or in Warren County On-Line News contact us @Hall Around Town Radio on Facebook! For additional Band information follow our daily Facebook "Live at Five" program @Hall Around Town Radio