The Earth Dome Made A Stop At Carlisle Elementary
Image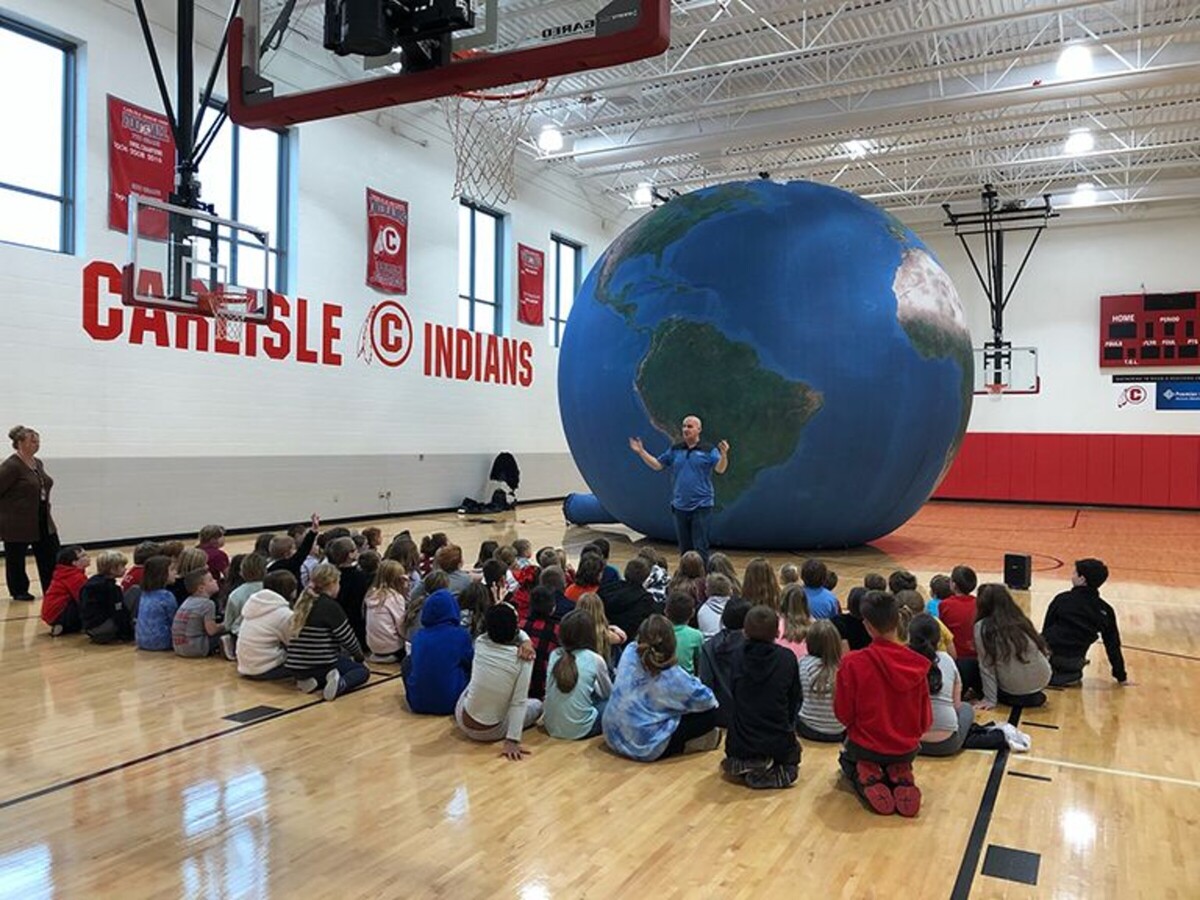 CARLISLE, OH -- The Earth Dome came to Carlisle Elementary thanks to the Carlisle Elementary PTO for two days last week.
On both Dec., 8 & 9, the Mobile Ed program brought the gigantic inflatable earth balloon standing 19 feet high and 22 feet in diameter into the school's gymnasium.
The Earth Dome is made of 24 huge panels silk screened with photographs shot from satellites of the surface of the world on cloud free days. It has been used extensively across the United States to educate students about geography as well as environmental issues.
All the elementary students in Preschool through the 6th grade had an opportunity to attend a presentation on either Thursday or Friday.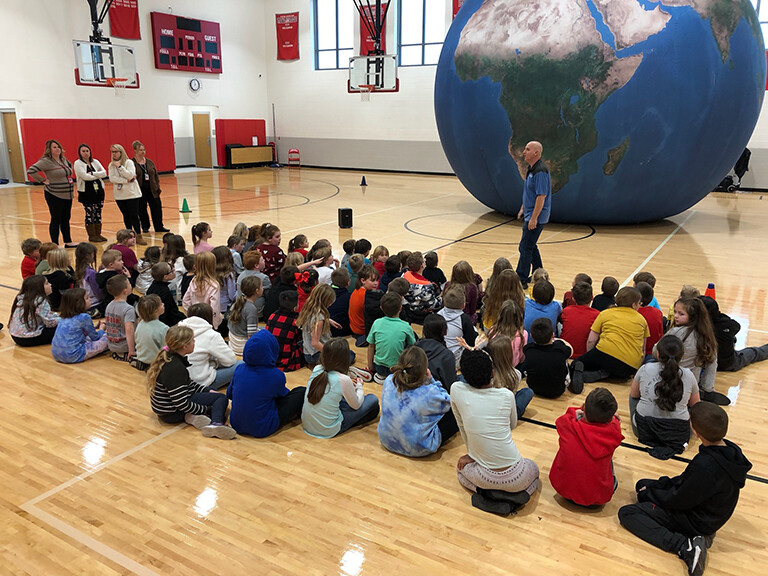 More News from Carlisle