Official Recount Done Humphries Third & Bicknell Fourth
Image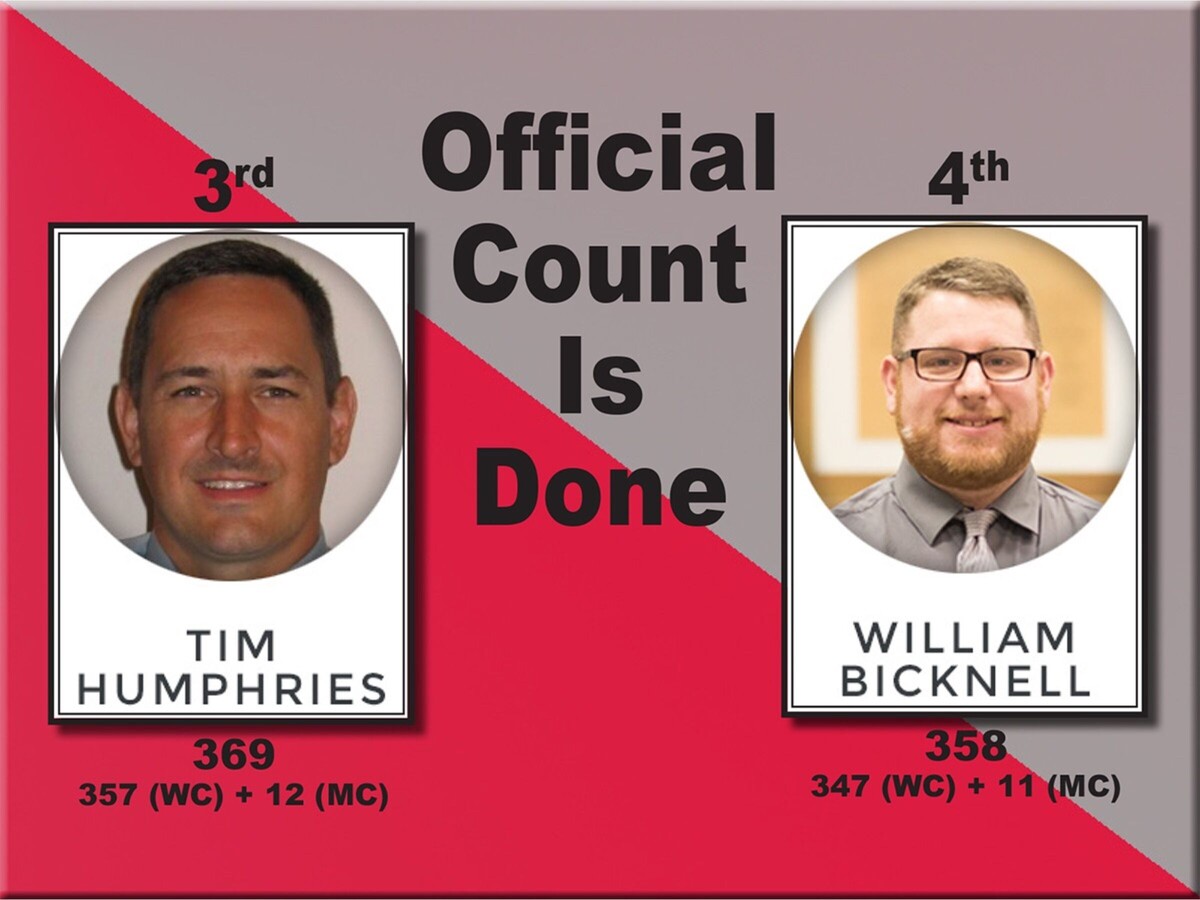 Carlisle, OH -- After the recount at Warren County's Board of Elections on Monday morning, the winners of the Carlisle Council race were officially named.
Incumbent Tim Humphries stayed in third place with 369 votes. Incumbent William Bicknell actually received two more votes during the recount giving him a total of 358 votes, which kept him in fourth place, while Randy Jewett ended with a total of 353 votes placing him fifth.
Humphries and Bicknell will be returning with incumbent Kim Bilbrey to serve the Carlisle residents for another for years. Joining them for the first time will be Michael Kilpatrick. Kilpatrick took first place against the 8 others who ran for one of the four seats that were open.