Carlisle Intermediate Students of the Month Receive Recognition Before Parents & Board Members
Image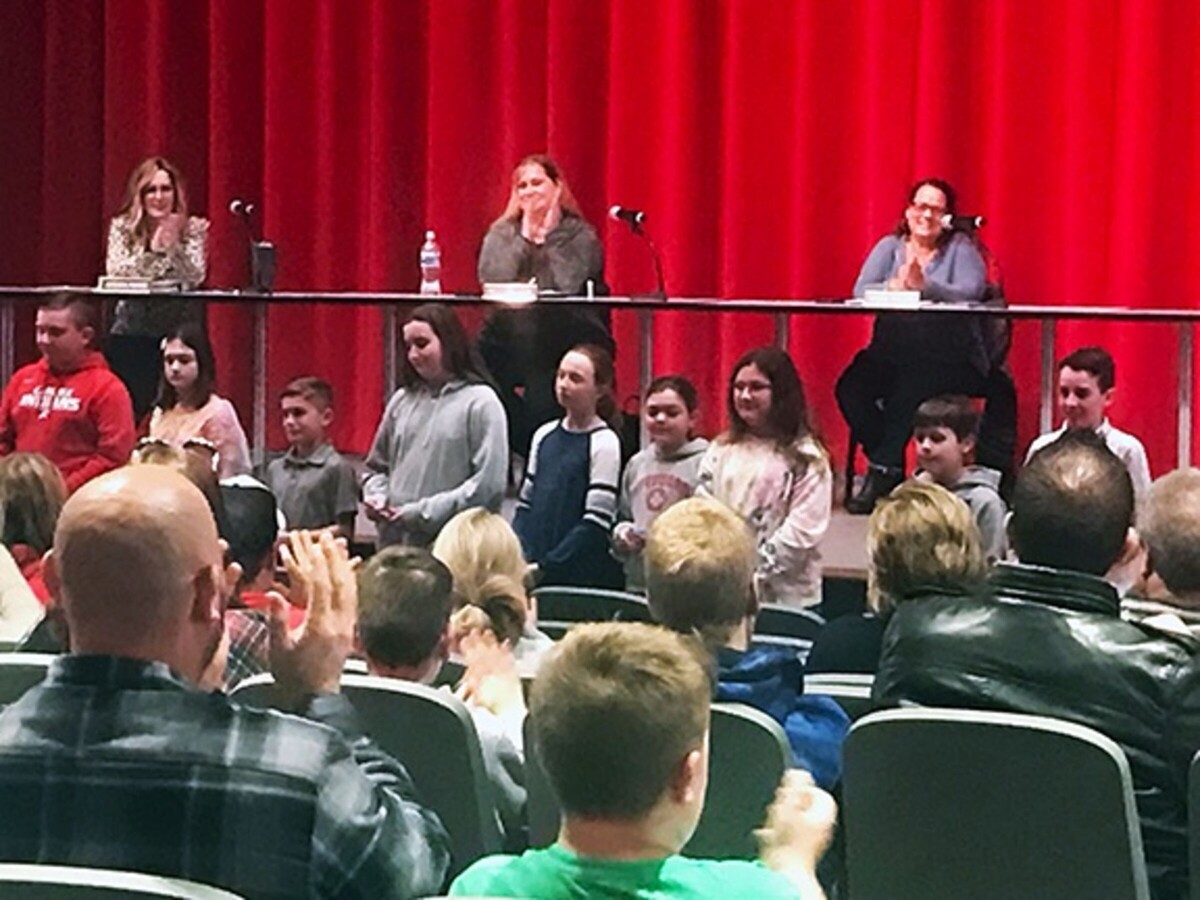 CARLISLE, OH -- Carlisle's auditorium was filled at Monday evenings school board meeting with proud parents and happy students from the Carlisle Intermediate School, which serves 4th, 5th and 6th grade students.
Students are chosen by teachers and classmates because of the positive characteristics they display at school during that month. 
Principal Jennifer Dearwester announced each child's name as they walked up front to be recognized and to receive a $5 gift card from Dairy Queen.
Congratulations Students from the WarrenCountyPost!!!
---
---
                                              Student of the Month
| | | | |
| --- | --- | --- | --- |
| | 6th Grade | 5th Grade | 4th Grade |
| August | Chloe Harrison | Elliana Cochran | Luci Hamlin |
| | Ryder Benton | Ethan Baker | Wyatt Gibson |
| | | | |
| September | Haylee Fausey | Megan Elliott | Alex Workman |
| | Lucas Winkler | Jayden Higgins | Jeffrey Rudd |
| | | | |
| October | Maddy Room | Kara Calvert | Harleigh Childers |
| | Luke Williams | Desmond Lambes | Brogan Leach |
| | | | |
| November | Trinity Ward | Ally Conger | Logan Lamb |
| | Eli Polley | Ethan Baker | Knox Bowman |
| | | | |
| December | Ashlynn Caudill | Arianna Margerum | Lilly Hughes |
| | Nate McIntosh | Levi Gentry | Bryson Walston |
| | | | |
| January | Chloe Griffin | Amelia Steckel | Elliot Cleary |
| | Szandor Smith | Dawson Gottsch | Gunnar Lainhart |