The 172 Warren County Fair Was Record Breaking
Image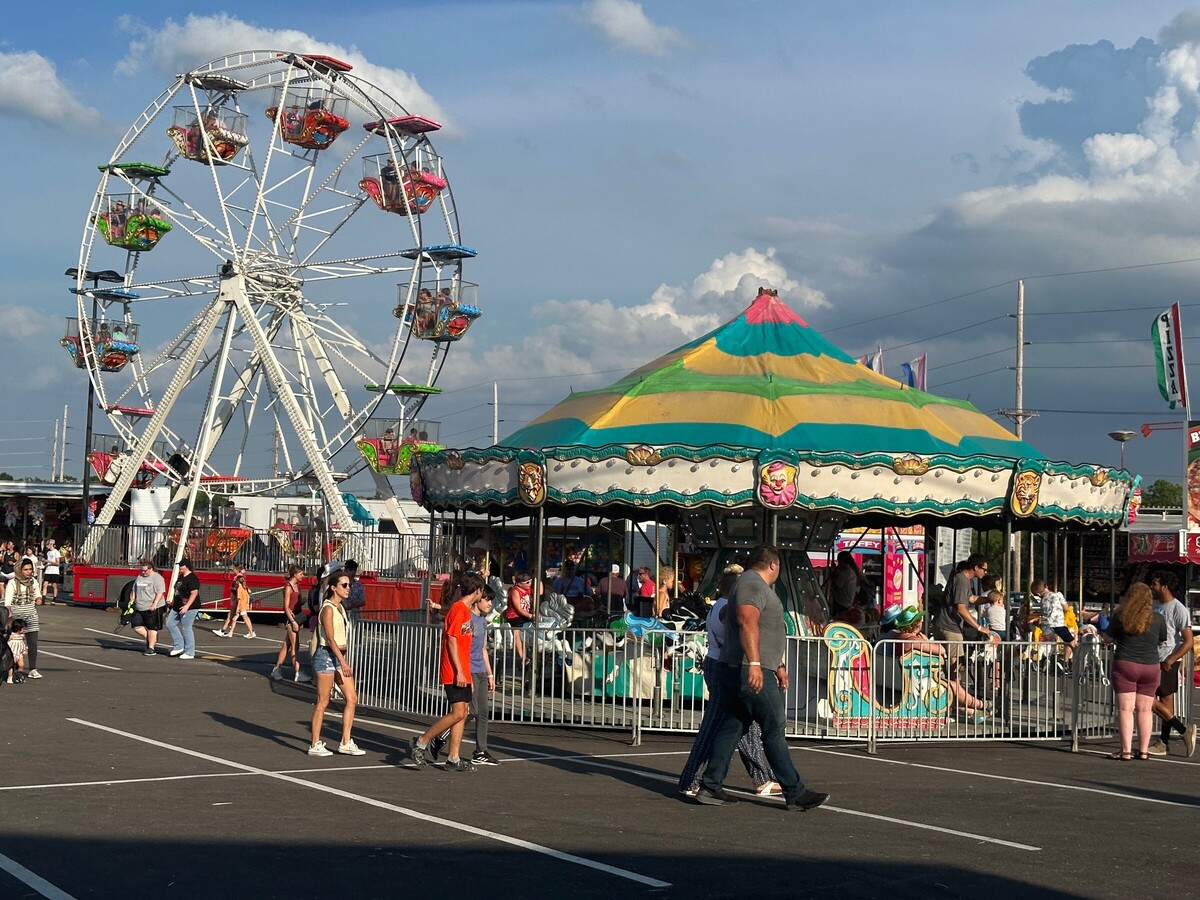 LEBANON, OH -- Despite the surprise thunderstorms that rolled through the Miami Valley last week, the 172 Warren County Fair was more than a success, it was "record breaking," said Vice-President of the Warren County Agricultural Society Executive Committee  Dana Letner.
Each morning starting on July 17th and running through Saturday July 22nd, the fair grounds were open from 8 AM until 11 PM with fair goers riding rides, eating fair food, visiting the 4-H  Exhibits, watching pageants or enjoying a cool beverage under the main tent listening to scheduled performers or on Hearts on Fire open mic nights, whomever decided to take the stage.  And what kind of fair would it have been, if there wasn't a demolition derby... or monster trucks... or drag racing ... or bull riding... or a tractor pull?
If you missed the Warren County Fair, the WarrenCountyPost.com and Dana Letner have a video and photo's below for you to see of The 172 Record Breaking Warren CountyFair.
Also, there is still time to head to Columbus, Ohio for the Ohio State Fair, which runs from July 26 through August 6 this year. Click here to learn more about the Ohio State Fair.
More News from Franklin