Giving Hope Through Gifts
Image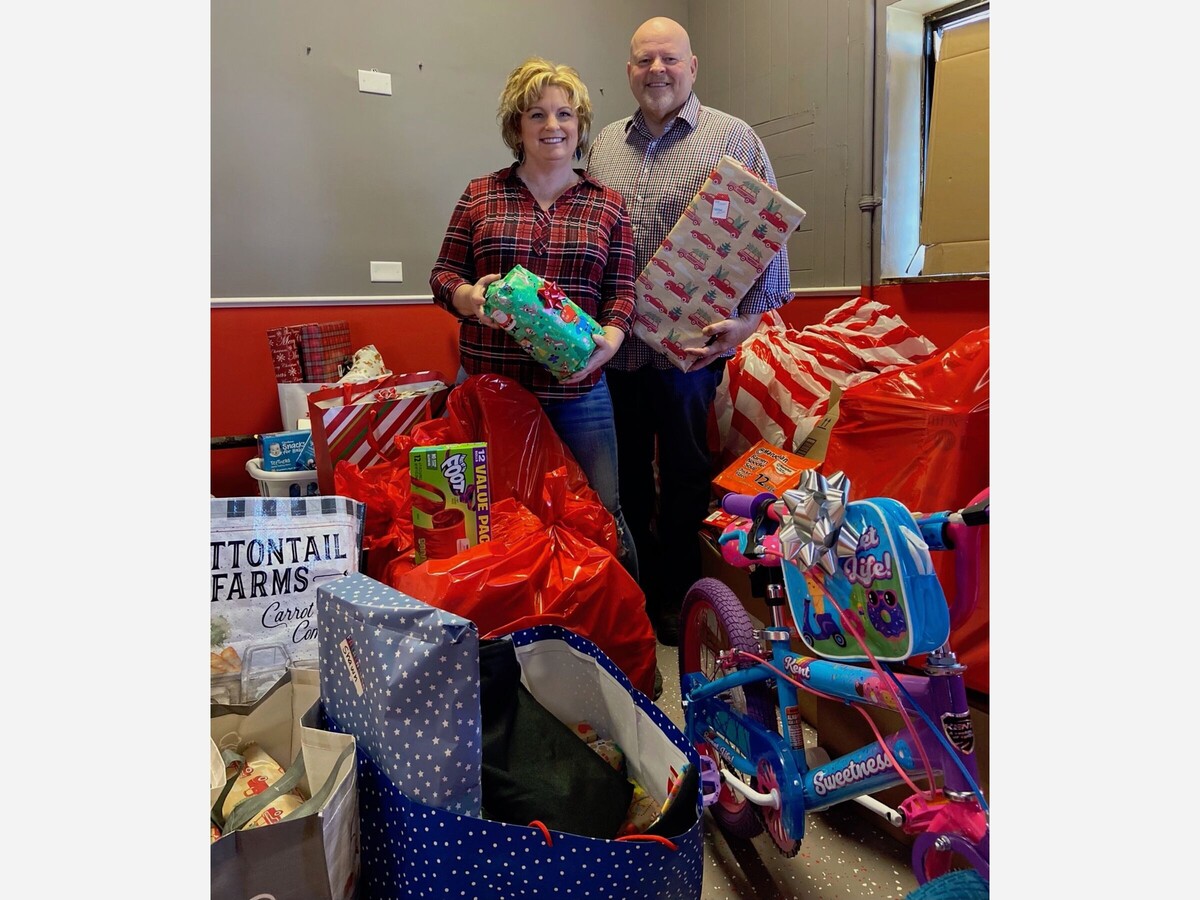 Warren County, OH -- What started out as helping six kids at Christmas 11 years ago has almost sextupled this year for Kim and Tim Bilbrey of Bilbrey Marketing & Advertising Inc.
Kim, whose voice transmits her love of Christmas, wanted to be able to share the joy of receiving to children who were not experiencing this part of the Christmas Holiday.
"It breaks my heart knowing there're children out there that don't receive anything at all for Christmas," she said.  
"Maybe it's because they are living with a single parent who is struggling to make ends meet, or parents who are over their heads in debt due to medical bills, or grandparents who are on a fixed income," Kim said, explaining that she may not know what is going on financially with each of these families, nor does she want to place any type of judgement on families and their finances. 
"I just don't like to see a child go without... especially, if there are avenues out there to let them experience Christmas," Kim said.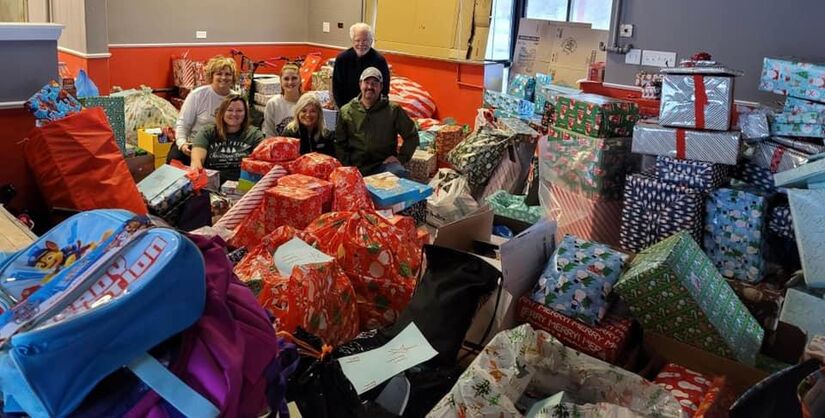 This year 174 Lebanon School District children will be receiving presents from the soon to be Giving Hope Foundation. 
"I wanted to do something to let them experience (the receiving that is behind) the meaning of Christmas," Kim said, adding she wanted be one of those avenues that provided for children at Christmas.
Kim, along with her husband Tim, stepped into her vision. 
"We provided gifts for six children that first year," she said.
---
---
After sharing what they had experienced with their giving to their friends and family members, many loved the idea so much that..."they wanted to help, too," Kim said.
Rather than staying in one school district, the Bilbreys made a decision to spread the holiday cheer of giving hope to a different school district each year.
"We've been to Kettering, Carlisle, Moraine, Miamisburg, Huber Heights, Middletown, Franklin, Germantown, Dayton (Eastside), and for the life of me I can't remember the 10th one," Kim said adding that this year the Lebanon School District is where Bilbrey Marketing will be giving hope.
"On Thursday, 174 children will each receive several wrapped gifts along with a basket of food for over the holiday break," Kim said explaining that many of these same kids rely on the school lunch and/or breakfast programs for a meal each day.
"We had 140 people participate to give this year. I just love seeing all the people and companies that have joined with us in this cause," Kim said.
Along with all the volunteers, Kim stressed a big thank you to both Valley Real Estate in Carlisle and the Franklin Walmart.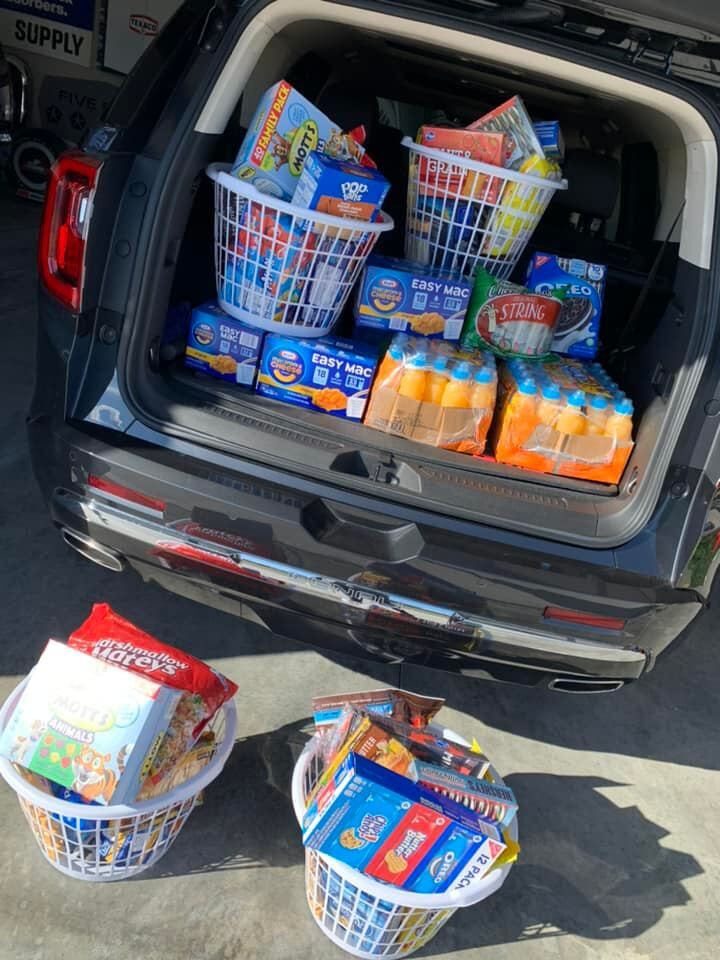 Along with gifts each child is receiving a basket of food.
"My husband and I used to stack everything in our garage. But this has grown so big, we can't hold it all in our garage anymore. Valley Real Estate allowed us to store all the presents in a vacant building it owns in Carlisle," she said.
Along with all the wrapped presents, Kim added that it was Franklin's Walmart that donated much of the food items and worked with its vendors so that the kids were able to have food baskets for the winter break.
"Also, I need to thank Carrie Miller and her creative writing team. We hired them to write personal letters to each child and their care giver about hope and unconditional love," Kim said, adding that the money Miller made was donated directly to her Carrie Miller's Relay for Life Team in Centerville.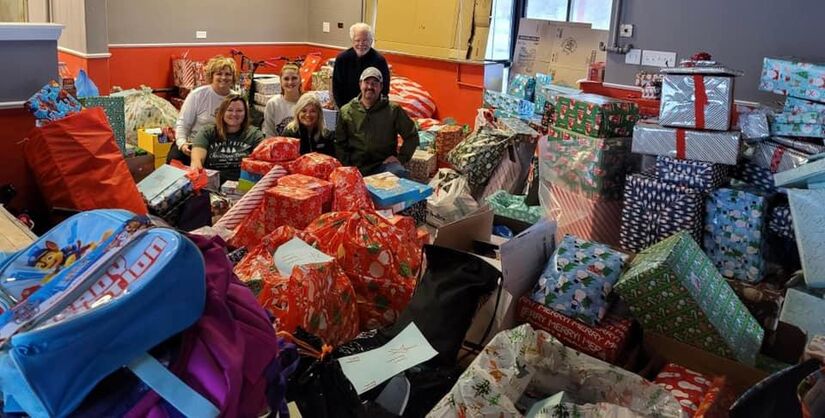 Just some of the presents to be handed out on Thursday to 174 kids in Lebanon, Ohio.

"We are so grateful for all these individuals and the companies that have joined with us in helping children experience the receiving part of Christmas," Kim said.
Kim added that the program's growth and success will be moving out of Bilbrey Marketing and into its own entity… The Giving Hope Foundation.