Image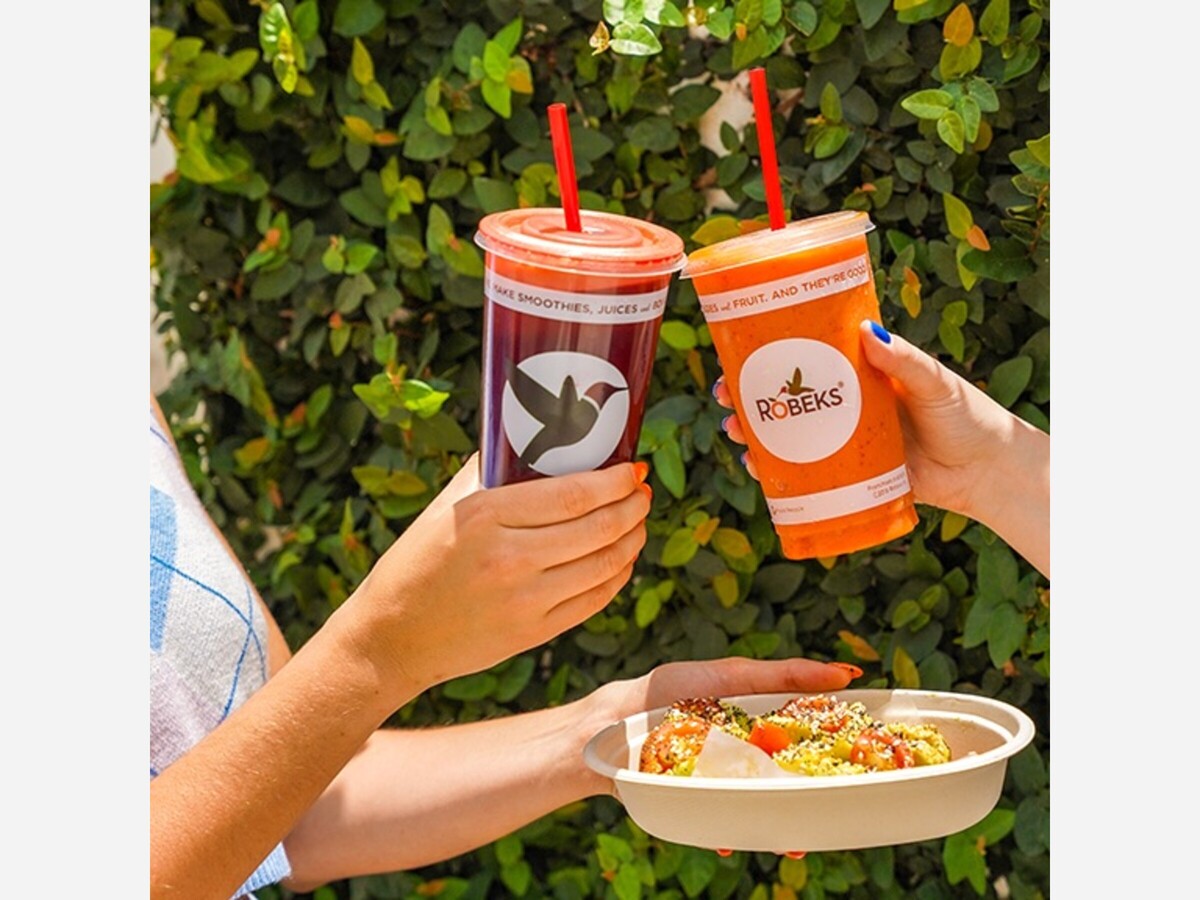 MASON, OH -- Robeks, a popular destination for creatively crafted fresh smoothies, juices, toasts, and bowls is now open in Mason. Located in the White Blossom Shopping Center at 7924 Mason Montgomery Road, the new Mason Robeks will be hosting a grand opening event on April 15th with family entertainment, free samples and more. 
"I'm excited to open the first Robeks in this area," said Rebecca Combs, franchise owner. "The Mason community is full of health conscience people who appreciate the delicious high-quality juices and smoothies that Robeks offers."
Combs' Mason location joins 11 others throughout Ohio, and it was the business ingredients behind Robeks' 25 years of success that appealed to Combs, who believes in the combination of good health and impactful business opportunities. 
"After four years of looking at franchise opportunities, Robeks' philosophy of quality products and welcoming service, together with strong unit economics make this the ideal business. In addition to offering quality products, I'm delighted that being a Robeks franchisee allows me to bring a woman-owned small business to our community," said Combs, adding that she is planning to open two additional locations in the greater Cincinnati market.
The new Mason Robeks will be open:
Monday – Friday: 7am – 7pm 
Saturday and Sunday:  9am – 6pm 
The hours will likely extend in the warmer months. 
Robeks, which originated in Los Angeles more than 25 years ago, brings a West Coast health vibe to its innovative juice and smoothie combinations. Made with premium fruits, vegetables, proteins, and proprietary enhancements that can boost the nutritional value with more protein, fiber, antioxidants, vitamins, and anti-inflammatory supplements. Some of Robeks more popular smoothies include:
The Strawnana Berry Smoothie with strawberries, banana, non-fat frozen yogurt, and apple juice. 
The 800 LB Gorilla Smoothie features banana, peanut butter, non-fat frozen yogurt, soy milk, chocolate and 40 grams of whey protein. 
The Tropi-Kale with fresh kale, pineapple, pineapple sherbet, non-fat frozen yogurt and papaya juice is packed with immunity boosting Vitamin C. 
Robeks options aren't just enjoyed with a straw. Acai bowls and premium toasts round out the menu giving customers so many choices for a quick pick-me-up or meal. For more information, please visit www.robeks.com or download the mobile app. Follow Robeks on social media @Robeks. 
---
---
About Robeks: Robeks is a forerunner in the wholesome juice and healthful smoothie category using fruits and vegetables at the peak of their freshness for a delicious taste and quality nutrients. With more than 93 locations open and 50 in development across thirteen states and the District of Columbia, Robeks continues its stellar growth with franchise opportunities in select markets across the country. For more information, visit robeks.com.