Who's Playing Out Brought To You By Hall Around Town Radio
Image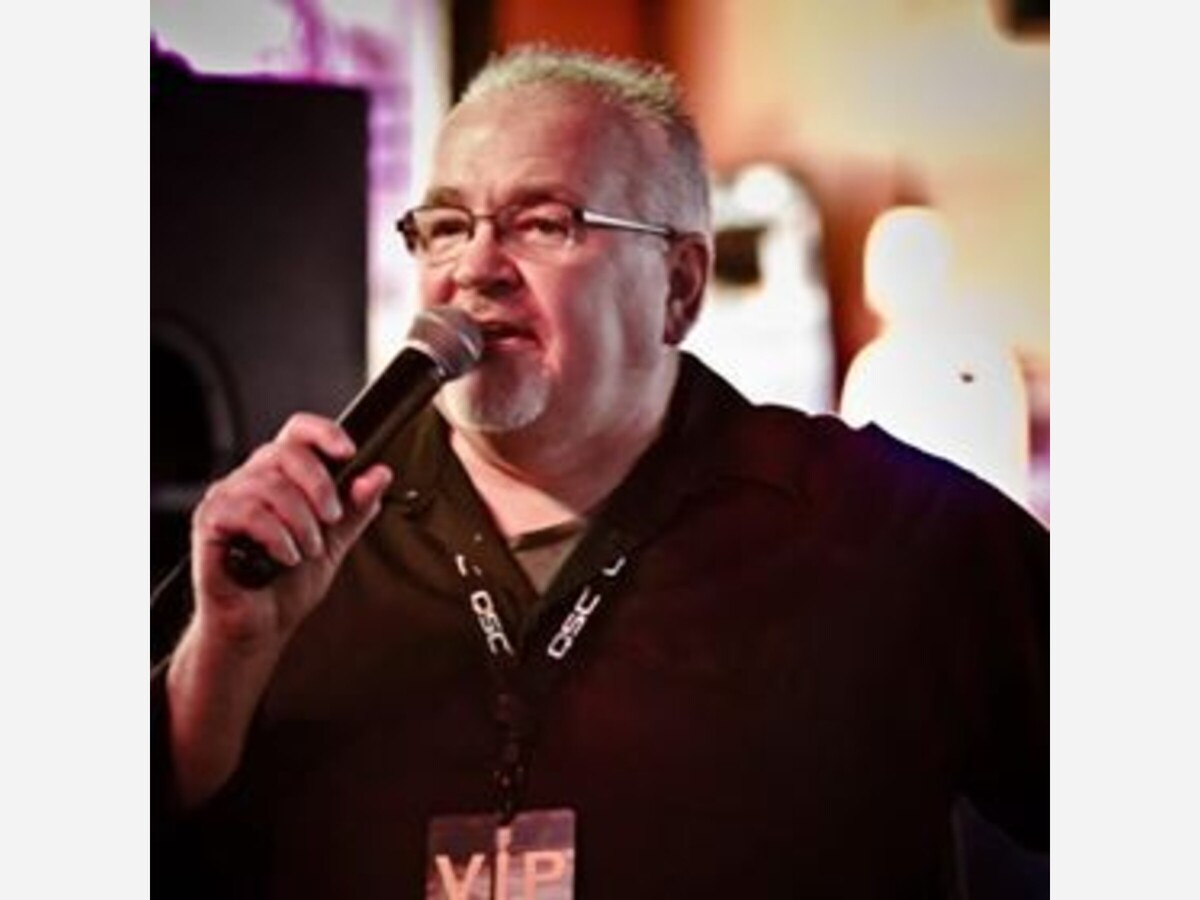 Who's Playing Out for Thursday, September 2, 2021
Brought to you by Scott from "Hall Around Town Radio"
A little live music can turn an ordinary day into a memorable experience. The area's top musicians take center stage at some of the tri-states best restaurants and nightspots, bringing live music to our region nearly every night of the week. Make your first stop here weekly to find out "Who's Playing Out" at one of our live local music venues.
Bands and solos brought to you by our friends at Froggy's in Monroe, Ohio and Hall Around Town Radio (follow us on Facebook)
Froggy's in Monroe
Fri - 9p The Distance
Sat- 9p Black Violets
Tue patio 6p- Brett Brock & Dan Kaufman
Wed patio 6p- Jacob William
Wednesday inside Karaoke with DJ Songz at 8
Online seating reservations / tickets at www.gotofroggys.com
Mr. Boro's Tavern Springboro.
Thursday – Ohio State Buckeyes Party 6pm
Friday ReFlektion 8pm
Saturday – Kyla Mainous 8pm
Sunday – NFL Games
The Belle & The Bear (Montgomery)
Thursday Jam featuring the area's best musicians 7:30 pm
Friday – Kevin Cooper – Happy Hour 5pm
Friday – Until Rust 8:00 pm
Saturday – Crown Watts 8:30pm
Sunday Strumday
Tuesday – Jamie Combs
Little River Bar and Grill (Oregonia)
Thursday DJ Songz
Friday Two For The Road
Saturday with Cevin West Duo 7pm
Lebanon Grand Opry House
Closed Labor Day Weekend back on the 11th
The Blue Note Harrison
Friday– Micro Wrestling 7pm
Saturday - Blackbone Cat
Sunday DV8 – Bad Habit & Friends – Sullivan Jantzen and Miss Jacque
Tickets available at …. CincyTicket.com
Crooked Handle Brewing Co.
Friday– Zane Gerlach - 6 to 9pm
Pohlman Lanes & Scott's Bar & Grill (Hamilton Ohio)
Family Entertainment Complex 954 Pyramid Hill Blvd., Hamilton Ohio
Thursday Karaoke with DJ Nick 7 PM to 11 PM
Friday - No Live Music For Labor Day Weekend
Saturday - No Live Music For Labor Day Weekend
Wednesday Live music from the Standard Country Time Band 1 to 3 PM
Heathers
Thursday OSU Football - No music
Friday Velvet Crush 7pm
Saturday Flashback Band 7pm
Tuesday Acoustic Music 6:30
Wednesday "Name That Tune" Trivia with Scott 7pm
Soft Rock Café
Karaoke Friday and Saturday 7pm
Scotty Long / DJ Songz
Thurs- Little River Bar and Grill- Karaoke Party
Friday – Legends Bar
Sunday - Legends Bar
Tuesday The Barrel Karaoke 7pm
Wednesday Froggys Karaoke
Scott Hall – Hall Around Town Radio
Tuesday Trivia at Mr. Boros Tavern 7pm
Wednesday "Name That Tune" Trivia at Heathers 7pm
Thursday at the Belle & Bear Open Jam
Bands, Solos and Duos
Arena Rock Show
Thursday – Pour House – Charelston South Carolina
Friday - Jackson County Fair – McKee Ky.
Saturday – WEBN Fireworks – Cincinnati Oh.
Easy Riders Rodeo Tour 2021
September 2 thru 6 – Ross County Fairgrounds
Featuring – Blackstone Cherry, Kid Rock Cowboy, Aldean Tribute, Tim Montana, Bayou City Outlaw Band, Partytown, Kodebreaker Band, Kory Sumar
Bad Attitude
Saturday - Borderline Bar, West Harrison Indiana 10 to 2
TRUK - full band
Friday, Sep 3 Wings Vandalia 9-1
Ithika
Sunday 9/5 8pm-12am,Froggy's at the Lake (Indian Lake)
Shane Demoss
Friday 9/3 Until Rust w/ Norm Lilly Belle & The Bear Montgomery, 8-11
Saturday 9/4 Until Rust The Monkey Bar & Grille Mainville, OH 1-5
Wednesday 9/8 Until Rust Gameday Grlle Waynesville, OH
10th Anniversary 7-10
Shawn Bell
Shawn Bell and Blowin The Damn Fuses 2 night stand Outdoor stage
9/3 Friday 7 to 11 The Knot in Union KY
9/4 Saturday 7 to 11 mThe Knot in Union Ky
Jamie Cress
J Frost 5
Fri 9.3 8pm / Sat 9.4 630pm Elray's Live and Dive Iowa City Iowa
Jordan Wood
Thursday 9/2 The Possum Saloon 8-11pm Bright, IN
Friday 9/3 The Grub Pub - Full Band 9-12pm Hamilton, OH
Saturday 9/4 TinCap - Full Band 7-10pm Wilmington, OH
Sunday 9/5 Trillions Sports Bar & Grill 6-10pm Sharonville, OH
Monday 9/6 Misery & Jens Open Jam 8pm - ? Hamilton, OH
Chad Applegate
Friday 9-3 Chad Applegate Band at Jimmy Bs in Beechmont 930 til 130
Saturday 9-4 at Big Buls Roadhouse in Hamilton 9 til 1
Joe Cowels
Sunday September 5th, Belle and the Bear 2pm to 4pm
Michelle Robinson Band
-Fri "First Friday Festival" Morrow 7-10
-Sat at Monkey Bar 8-11
-Sun at St. John Neumann festival 7-11
-Mon Stays in Vegas: at St. Cecilia Festival 3-5:30
Dat Band
Friday 9/3 8:30pm @ The Upper Deck
RED HOT RIOT
Saturday - Miller's in Bellevue- 8:30pm
Kevin Cooper
Thurs 730-1130pm: B&B Jam Session
Fri 5-8pm: Solo/acoustic at B&B (happy hour)
Mon 3-7pm: Eyes Up Here at Upper Deck at The Cove
Amy Newhart
Acoustic all weekend
Fri-Kings Bar 9/3 (9-12)
Sat-Gano Tavern 9/4 (7-10)
Nicholas Winters
Monday - The Barrel Springboro 6-9
Tuesday - borderline West Harrison Indiana 7-10
Sunday - American Legion Milan Indiana 3-6
Curt Cranmer Jr
solo Tuesday Sept. 7th, 8-11 @ The Fairfield Pub
Cevin West "Six String Hustle "
Sept. 2nd - The highway house colraine oh 8pm-12am Jayson's birthday bash!
Sept. 3rd - The possum saloon, Bright IN 9:30pm-1:30am
Cryin Out Loud
Sunday, September 5th at Alterfest from 6-8p
Wesley Green
Sunday, Sept 5th Bourbon Road Band USO Labor Day Fireworks show Montgomery Inn Cincinnati 6-10pm
Tuesday Open Mic with Wes Green 6:30-10 Heroes Pizza Springboro
The Weekend Effect
Thursday - Duckfoots Bar and Grill bike night in Celina. Sept 2nd 6-10pm.
Kevin McCoy Band
Saturday 9pm-1am Jimmy B's Bar and Grill
Don't Tell Steve
Saturday 8-12 Club Trio
Retrobution
Saturday at Little York Tavern show starts at 8 pm.
White Knuckle Weekend
Sunday right after Cryin Out Loud, 8:30-11:00 at AlterFest.
Heath Bowling
Friday 9/3 Pour Haus BNB Centerville, OH 9-1a
Saturday 9/4 Foley's Irish Pub Reading, OH 830-1230a
Sunday 9/5 Open Mic GTC Miamisburg, OH 5-9p
Wednesday 9/8 Open Mic AJ's Franklin, OH 8-11p
Short of Stable
Thursday - Mike and Tiff Old Dayton Pizza 6-10
Short of Stable Friday 9/3 The Barrel 8-11
Michelle Robinson
Friday-1st Friday festival 6-9
Saturday-Monkey Bar 7-11
Sunday-St Neumann festival 7-11
David Thornton
Thurs,9/2- FigLeaf Brewing Company 6:00-9
Fri- The White Dog Distilling Co 8:00-11
Sat- The Swire Inn 7:00-9
All shows in Middletown
Cody Doench
Wednesday – Host Open Mic Night at the Stable in Eaton 7 to 10
If you would like to have your musical act featured on our weekly podcast or in Warren County On-Line News contact us @Hall Around Town Radio on Facebook! For additional Band information follow our daily Facebook "Live at Five" program @Hall Around Town Radio