Who's Playing Out Brought To You By Hall Around Town Radio: March 31, 2022
Image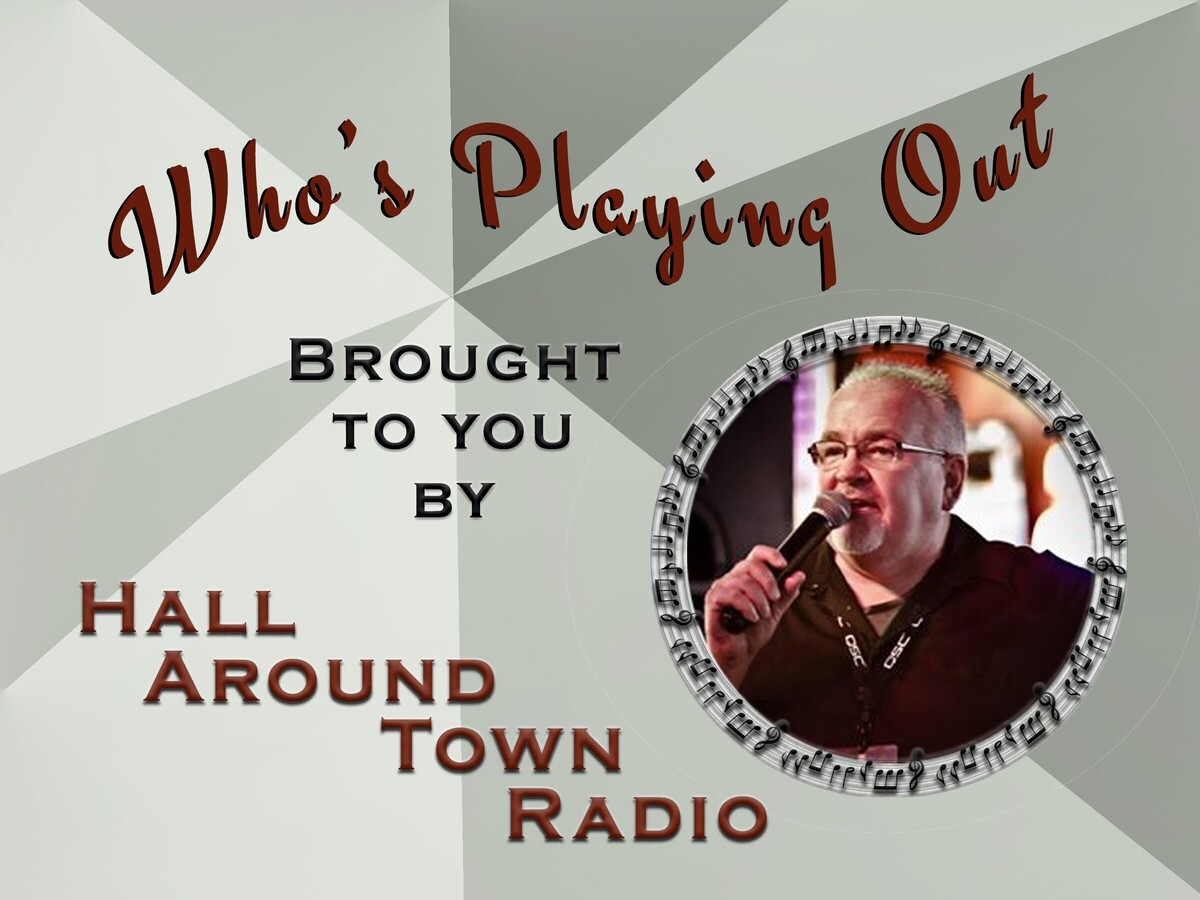 Brought to you by Scott Hall from "Hall Around Town Radio"
A little live music can turn an ordinary day into a memorable experience. The area's top musicians take center stage at some of the tri-states best restaurants and nightspots, bringing live music to our region nearly every night of the week. Make your first stop here weekly to find out "Who's Playing Out" at one of our live local music venues.
Bands and solos brought to you by our friends at Froggy's in Monroe, Ohio and Hall Around Town Radio (follow us on Facebook)
Froggy's in Monroe – Sponsor of our Thursday LIVE show on Facebook
Friday 4-7pm Joe Jordan
Friday 9pm Jet Pack Academy
Saturday 9pm The Distance
Mondays- 8pm - 8 ball Tornament double eliminations ‐ $10 to play
Tuesday - 7:30pm What's that Tune Bingo with DJ Angela
Wednesday - 8pm Karaoke with Dj Songz
Experienced Cook & Kitchen Supervisor needed full or part-time, days and/ or nights $15‐19 / hr depending on position and experience. Apply in person.
Online seating reservations / tickets at www.gotofroggys.com
---
Mr. Boro's Tavern Springboro
Thursday – Two For The Road 7pm
Friday – No Refunds Band 8 to 11pm
Saturday – Lyssa Coulter 8 to 11pm
Sunday – Ethan and Joey 2pm
Tuesday – Trivia with Scott at 7pm
Wednesday –Queen of Hearts Drawing
---
The Belle & The Bear (Montgomery)
Thursday "The Jam" featuring a host of local music celebrities at 7:30 pm
Friday – Sweet Sister Mercy 8:30 pm
Saturday – Shot 30 9 PM
Monday Game Night - 6pm
Tuesday –Jamie Combs 7pm
Wednesday - Rick Kern
---
Lebanon Grand Opry House
Saturday – Stage and Dinner Show with Thunderbirds (Rockabilly) dinner at 6pm… show at 7pm.
Reservations by calling 513-850-1770
---
Sorg Opera House
No Music Shows this week
Future Show Tickets at Cincyticket.com
---
Soft Rock Café
Karaoke – Thursday 7pm - Friday 8pm - Saturday 8:30 pm.
---
Crooked Handle Brewing Co.
Thursday – The Good Song guy (Brian Jump) 7pm
Friday – Nothing But Treble at 7pm
---
Little River Bar and Grill (Oregonia)
Thursday – DJ Songz – Karaoke at 7pm
Friday – Heath Bowling 7pm
Saturday – Linus Tate 7pm
---
The Blue Note Harrison
Friday – Doyle with Wednesday 13 doors 5:30pm
Saturday – Judas Priest Tribute "Rapid Fire" with Sweet Sister Mercy Doors at 6PM
Tickets available at …. CincyTicket.com
---
Pohlman Lanes & Scott's Bar & Grill (Hamilton Ohio)
Family Entertainment Complex 954 Pyramid Hill Blvd., Hamilton Ohio
Friday - Rock n Bowl with Dj Krutch 7pm to 11pm
Saturday - Vinyl Countdown 7pm to 11pm
Monday Big Band Swing 7pm to 9pm
Wednesday Standard Country Time Band 1pm to 3pm
---
Hidden Gem Music Club
Thursday – Act 2 7pm
Friday – Two Mississippi 8pm
Saturday – The Wild Front Tears – 7pm
Sunday – Bright Moments Quartet 7pm
Wednesday – Open Mic Night 7PM
---
Lori's Roadhouse
Friday – Brady Seals formerly of Little Texas 4pm and 8pm
Saturday – Matt Stell 9pm
Tuesday – Dine and Dance 4pm
---
Miami Valley Gaming
Friday- The Menus – 9pm Center Bar
Saturday – 90 Proof Twang – 9pm Center Bar
Scott Hall – Hall Around Town Radio
Tuesday Trivia at Mr. Boros Tavern 7pm
---
Live Monday to Thursday On Hall Around Town Radio
Scotty Long / DJ Songz
Thursday – Little River Bar and Grill 7pm
Friday- Legends Bar & Grill Hamilton 9pm
Tuesday – The Barrel – The Boroake Contest - Karaoke 8pm
Wednesday – Froggys – Karaoke 7pm
---
Bands, Solos and Duos
DRIVE
Saturday @ Fairfield pub 8pm
---
Joe Cowels
Wednesday - The Joe C solo show at Kro-bar, 5pm to 9pm, 8000 Princeton Glendale Rd
West Chester Ohio
---
Lätter
Saturday - with Prankster, Slimewire and Ax-Sent at the triangle in Greenville for the 4th annual Rock Reunion! doors open at 6pm.
---
Acoustic Blue
Saturday 7-10pm, @ The Shift, Bright, In.
---
RED HOT RIOT
Saturday at Macadu's in Milford -8:00pm
---
3 Piece Revival
Friday at Ricks Tavern 8pm
---
Kevin Cooper
Thurs 730-1130pm: B&B Jam
Friday - 930pm-130am: The Hanky Panks at Mt. Lookout Tavern
---
Brandy and The Beard
Friday at The Pirates Den- 7:30-11:30
---
Marsha Brady
Saturday April 2nd Jimmy B's, Eastside Ohio 9:30pm - 1:30am
---
Tori Faith
Friday 4/1 ~ TFB at Gano Tavern - 8pm-13-am
---
Whiskey State Line
Saturday at Club Trio 9pm
---
Michelle Robinson Band
Friday at Trillions 8-12
---
Donald Hall
Thursday with Mike Lieaser at Fairfield Pub 7pm
---
Standard Country Time Band
Friday – Hunter Pizzeria 6 to 8pm
Wednesday – Pohlman Lanes 1 to 3pm
---
Second Wind
Saturday at Trillions 8pm
---
Loris Secret
Friday at the Squeaky Squirrel 7pm
---
Truk
Saturday, April 2 The Barrel 8-12
---
Billy Brown
Saturday April 2 at 9pm - Barrett's Pour House in Alexandria KY
Wednesday April 6 at 7pm - Jerzee's in Newport KY
---
Shawn Bell
Friday April 1 Reading FOE Reading OH 8 to 12
Saturday April 2 Bobby Mackeys Wilder KY 730 to 9
---
Linus Tate
Friday April 1 Mutts Brewery Lounge Trenton, OH 8PM
Saturday April 2nd Little River Bar & Grill Oregonia, OH 7PM
---
Six String Hustle
Fri 4/1 9-12 Knollwood Tavern Beavercreek, Ohio
Sat 4/2 8-12 Misery&jen Hamilton, Ohio
---
Joe Lipinski
Saturday jersey joe solo at Bock Family Brewing in Centerville 7 to 9 PM
---
Chris Lee Acoustic
Sat., April 2 Foley's Irish Pub Reading OH. 8pm-Midnight
Sun., April 3 Treasure Aisles Flea Market Monroe OH. 11:30am-2:30pm (Outdoors)
---
Mike & Tiff (Short Of Stable)
Friday – 8 -11 Cracker Jaks Germantown
---
Short of Stable (full band)
Saturday Dublin Pub - 8-11
---
The Weekend Effect
Saturday at Wings Vandalia. 9:45pm - 1:45am
---
Ben & Pete
Thursday at The Pub in Beavercreek - 6 to 9 PM
Friday Jayne's On Main in Miamisburg 8 to 11
---
Heath Bowling Music
Thursday 3/31 Liberty Inn West Chester, OH 630-1030
Friday 4/1 Little River Bar & Grill Oregonia, OH 7-11p
Saturday 4/2 Old Dayton Pizza Riverside, OH 7-10p
Sunday 4/3 Open Mic(GTC) Miamisburg, OH 5-9p
Wednesday 4/6 Open Mic(AJ's) Franklin, OH 8-11p
---
Sons of Liberty
Friday – Grub Pub 8:30 pm
---
Bennie Bodine
Friday – Hanks Local 9pm
---
Nick Mitchell
Thursday – Dublin Pub 7pm
Friday Chappys Social House 8 to 11
Saturday – Rip Rap Roadhouse 7 to 10
---
David Thornton
Thurs, 3/31 Jayne's On Main (Miamisburg) 7:30-10:30
Fri, 4/1 The White Dog Distilling Co. & Saloon (Middletown) 7:30-10:30
Sat, 4/2 The Swire Inn (Middletown) 7-10
If you would like to have your musical act featured on our weekly podcast or in Warren County Post the contact us @Hall Around Town Radio on Facebook! For additional Band information follow our daily Facebook "Live at Five" program @Hall Around Town Radio