Image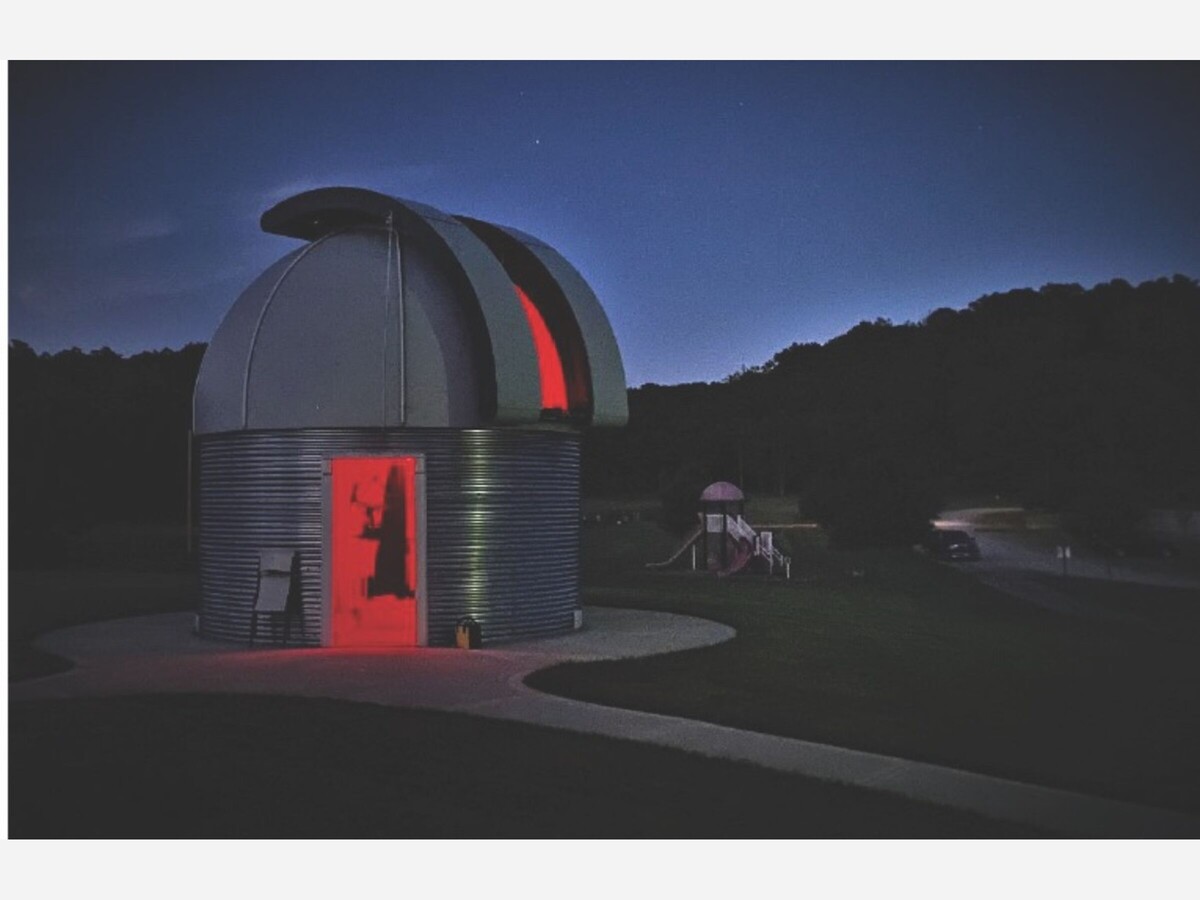 WARREN COUNTY, OHIO -- Did you know that Warren County Park District has its own observatory?
Located in Corwin, Ohio just 7 miles east of Lebanon, sits the Fred Bay Observatory in Warren County's Hisey Park.
The Observatory, which opened 2016 was recently dedicated and named after the late Fred Bay who served on the Warren County Parks Commission from 2005 until 2021. The commissioner was very instrumental in the starting and development of Warren County Astronomical Society (WCAS).
The observatory is open once a month to the public on the Saturday evening around the new moon or first quarter moon. It is operated by the WCAS's member volunteers, on behalf of the Warren County Parks Department.
Everyone interested
in learning about the planets, stars and all that's visible in the night
sky is welcomed to come view the heavens through the 8-inch observatory
telescope. The WCAS also offers a virtual sky tour or astronomy
presentation indoors when viewing through the telescope is not possible.
In most cases the observatory is open for these monthly events regardless of the weather or viewing conditions. It opens to the public at 6:30 p.m. during the fall and
winter months and 8 p.m. or later during spring and summer months.
The Fred Bay Observatory is also available for special events for community, school and youth groups (depending on the weather). And, a night sky session can be arranged for a private group when Hisey Park is rented for weddings or other special occasions.
2022 Monthly Schedule
Saturday, March 5 
Saturday, April 2
Saturday, May 28
Saturday, June 25
Saturday, July 30
Saturday, August 27
Saturday, September 24
Follow WCAS on Facebook... facebook.com/WCAstroSociety for scheduled details and updates about when the observatory will be open to the public. Or, visit our Website... wcas-oh.org to learn more about WCAS.

Fred Bay Observatory: Hisey Park, 5443 Middletown Road, Lebanon, OH 45068