The Miamisburg Art Guild Annual High School Student Art Exhibition Second Half of Winners List 2022
Image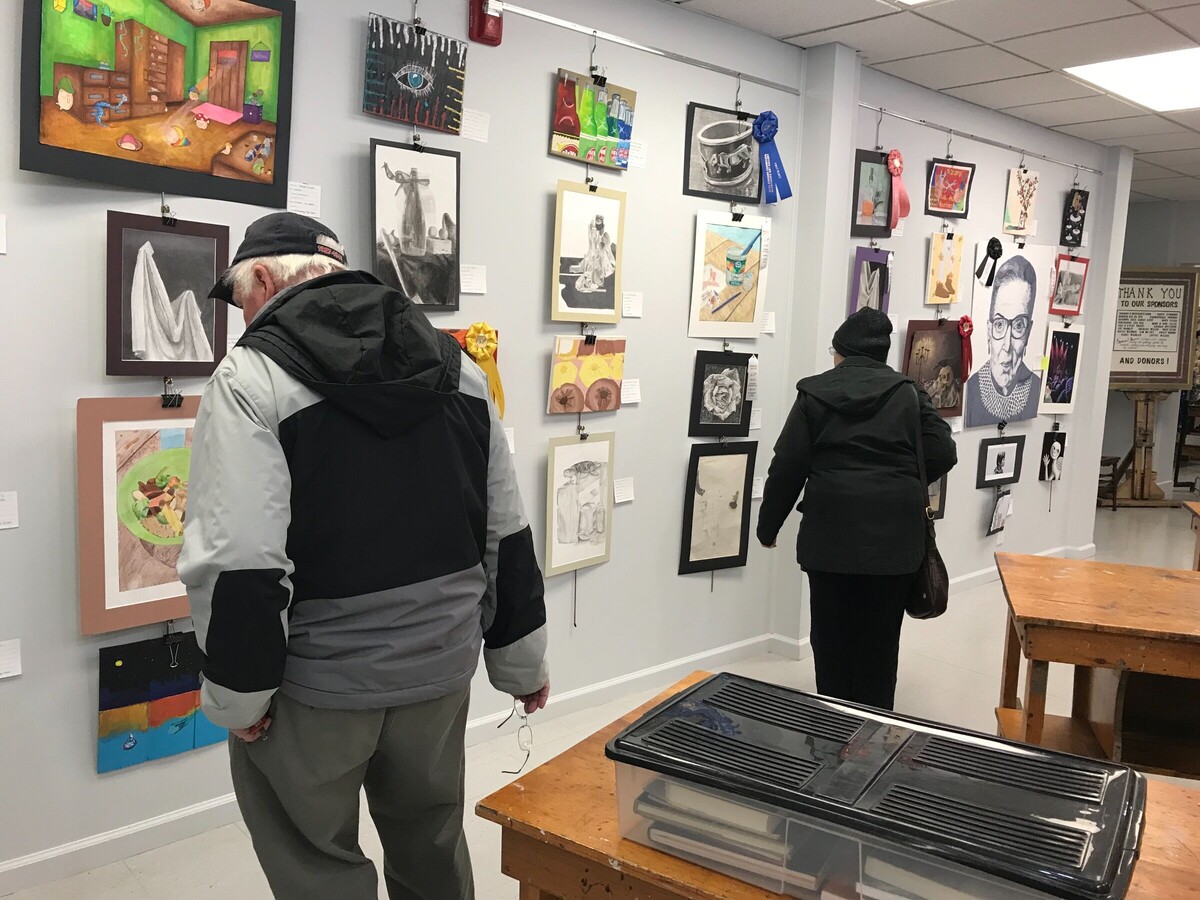 MIAMISBURG, OH -- Eight area high schools participated in The Miamisburg Art Guild's 31st Annual High School Student Art Exhibition. When combined together over 250 students from Carlisle High School, Franklin High School, Madison High School, Miamisburg High School, Springboro High School, Valley View High School, Waynesville High School and John K Lazares Alternative School participated in this year's event.
The art gallery's walls were filled with artist submissions created in ink, pastels, water colors, digital, clay, and scratchboard just to name a few of the mediums that were used.
In case you missed it, Winning this year's Best of Show is Katie Roush of Springboro with Scratchboard piece titled "Cat."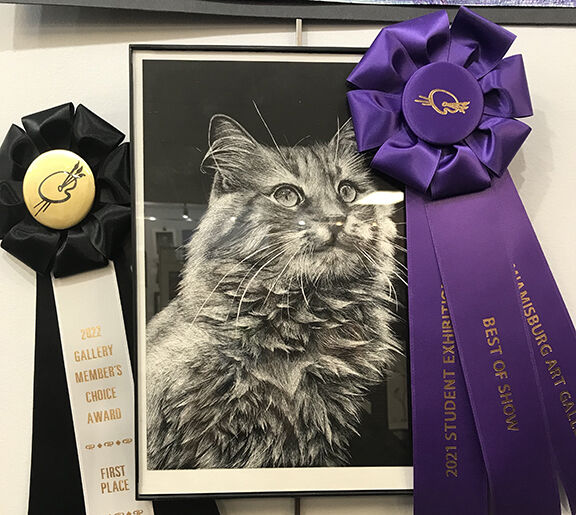 Winners were already listed for Portraits, Figures, Digital Art, and Landscape. To see the list of winners and some of the artwork that won click here.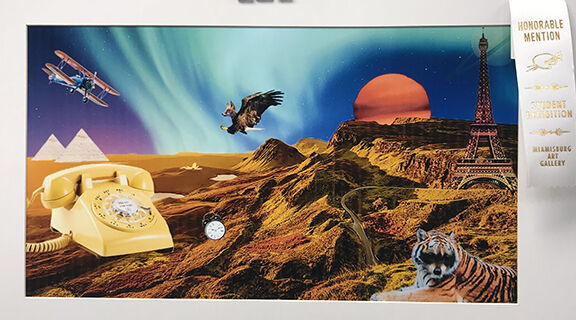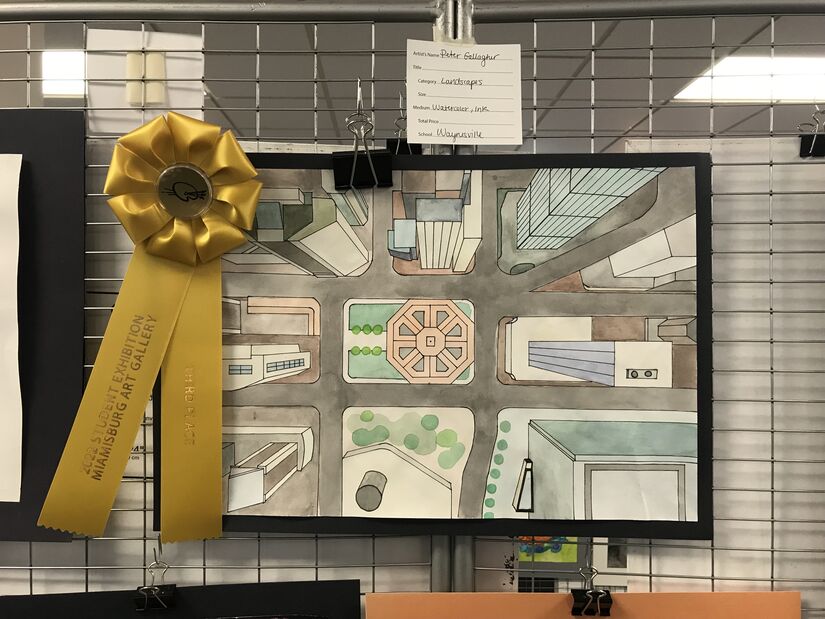 Now on for the next four categories:
Dimensional Art Projects
Maneeth Rajulapalli - 1st Place
Ayanalo Kazymbekora, Franklin  - 2nd Place
Kierra Harris, Franklin - 3rd Place
Victoria Farmer, Springboro - 4th Place
Dimensional Art Projects Honorable Mention
Pauline Shin, Miamisburg
Josalan Credelbaugh, Miamisburg
Grace Abner, Franklin
Hope Kempf, John Lazares Alt. School
Reese Riley, Valley View
Olivia Weaver, Springboro
Geometric and Other
Megan Bell, Springboro - 1st Place
Arabella Lloyd, Franklin - 2nd Place
Maddie Polley, Carlisle - 3rd Place
Lily Foster, Miamisburg - 4th Place
Geometric and Other Honorable Mention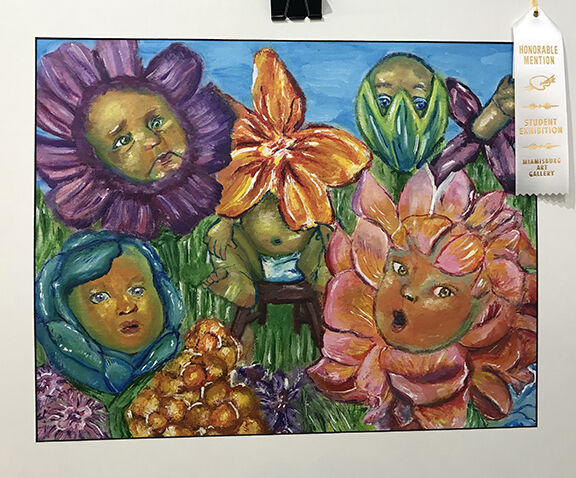 Hunter Crippen, Springboro
Megan Rieger, Waynesville
Olivia Hudson, Carlisle
Teagan Ferriman, Miamisburg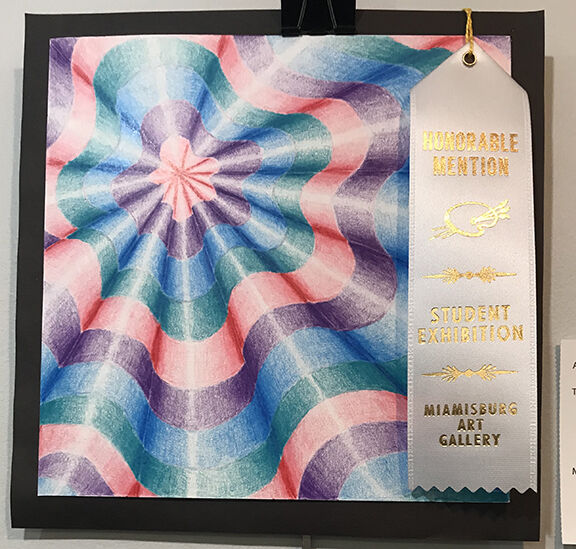 Still Life
Alyssa Olmos, Miamisburg - 1st Place
Rachel O'Bryan, Franklin - 2nd Place
Kylie Houghton, Springboro - 3rd Place
Maddix Cradlebaugh, Valley View - 4th Place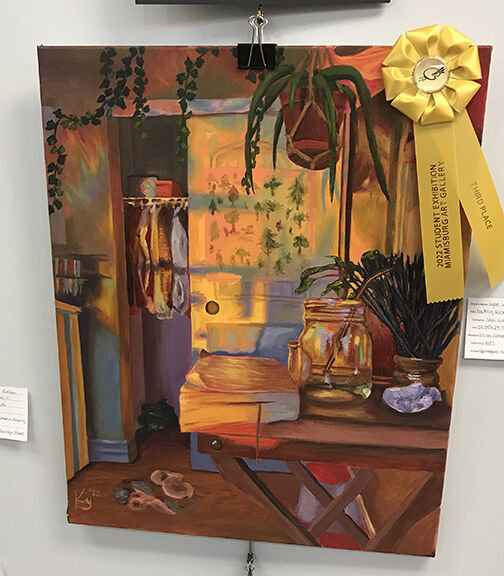 Still Life Honorable Mention
Ben Jammin' Meyers, Carlisle
Laine Kuhns, Waynesville
Katie Koch, Springboro
Animals
Zoey Abbott, Madison - 1st Place
Jagger Evans, Miamisburg - 2nd Place
Autmn Mann, Valley View - 3rd Place
Nithya Gatla, Springboro - 4th Place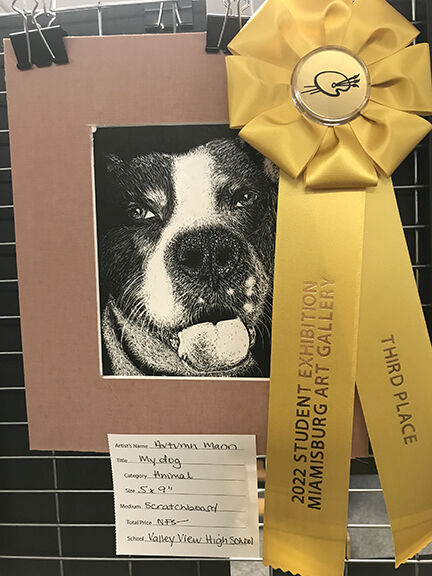 Animals Honorable Mention
Hailey Saylor, Carlisle
Lillian Griffin, Carlisle
Maddie Polley, Carlisle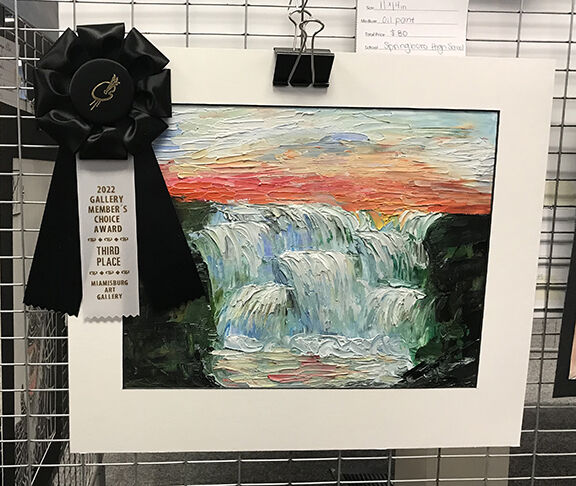 Jessi First of Springboro received 3rd Place for the Gallery Member's Choice Award for her Landscape titled Falls down in oil paint.
Congratulations to all the artist from the WarrenCountyPost.